Commercial real estate in the nation's fastest-growing city had another banner year in 2021, despite challenges brought on by the pandemic. Austin's real estate trends followed nationwide trends, including a booming demand for industrial space, the rising popularity of health and wellness amenities in office buildings, and corporate relocations to lower-cost cities in the Sun Belt.
These were the biggest stories of the year in the Lone Star State's capital:
Tesla chooses Austin for HQ
In early October, Tesla Founder & CEO Elon Musk officially announced he would move his company's headquarters to Austin. Earlier in the pandemic, Musk threatened to relocate Tesla's corporate base out of California after growing frustrated with COVID-19-related shutdowns. The electric automaker's new HQ will rise on the same site in southeastern Travis County where the firm is currently building a $1.1 billion manufacturing facility dubbed Gigafactory Texas. That project will span 4 million square feet and is one of the largest projects under development in the city.
The news followed several other companies that had relocated from the west to the Lone Star State, including software giant Oracle, which sold its San Jose headquarters in May to PIMCO and Land Partners for $155 million; and data center giant Digital Realty, which announced its move to Texas in January.
Megaprojects break ground
With its status as the fastest-growing city in the country, it's no surprise that a host of new development projects are currently under construction or set to break ground soon in the Texas capital.
One of the biggest projects taking shape in Austin at the moment is Brandywine Realty Trust and Canyon Partners Real Estate's $3 billion mixed-use development dubbed Uptown ATX, which kicked off construction earlier this month. Plans call for nearly 7 million square feet of office, multifamily, retail and hotel use spread across the 66-acre site, which formerly served as IBM's Broadmoor campus.
In the northern outskirts of Austin, Samsung's recently announced that a $17 billion chip factory will soon rise in suburban Taylor. The South Korea-based electronics company chose Austin after the city of Taylor and Williamson County approved a series of tax incentives this fall in order to woo the tech giant. The sprawling facility will rise on 1,200 acres and is slated to kick off construction in January 2022.
And in the heart of Austin, the Texas Facilities Commission's $900 million complex is currently under construction. The two-phase development will include four new buildings spanning around 1.5 million square feet and will rise across four blocks in the city's downtown. The first phase of the $581 million project broke ground in 2018 and the second phase is slated to launch construction in late 2022.
New office constructions soars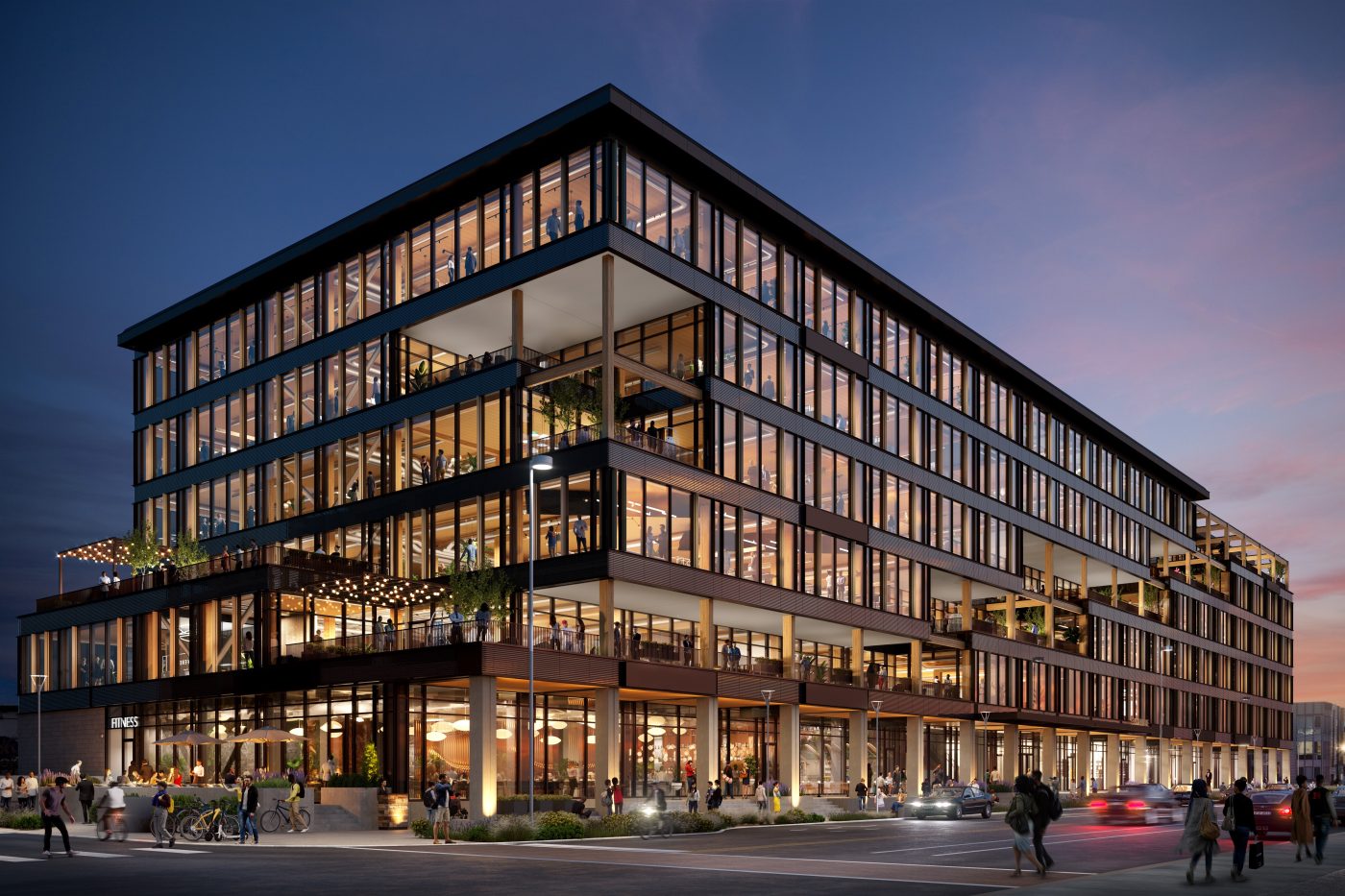 As of November, Austin had more than 8 million square feet of office space under construction, making it the number one city in the U.S. for new supply, according to CommercialEdge data. The surging demand for new office space in the capital city has led to a slew of new office buildings poised to hit the market.
Among the most notable projects include T3 Eastside, a 101,000-square-foot office building on Austin's East Side. The project, which will be built with sustainably sourced wood, marks Houston-based Hines' first office building in Austin in 40 years, as well as its first office building with a residential component built using mass timber.
In Austin's Tech Ridge area, Reger Holdings' $1 billion mixed-use project, EastVillage, is taking shape. The development will rise across 425 acres and will include 810,000 square feet of office space once completed.
Many of Austin's new and soon-to-be-completed office buildings, like DivcoWest's Bouldin Creek office property, will have tenant amenities that focus on health and wellness, a trend that has intensified since the onset of the COVID-19 pandemic.
Big players enter the market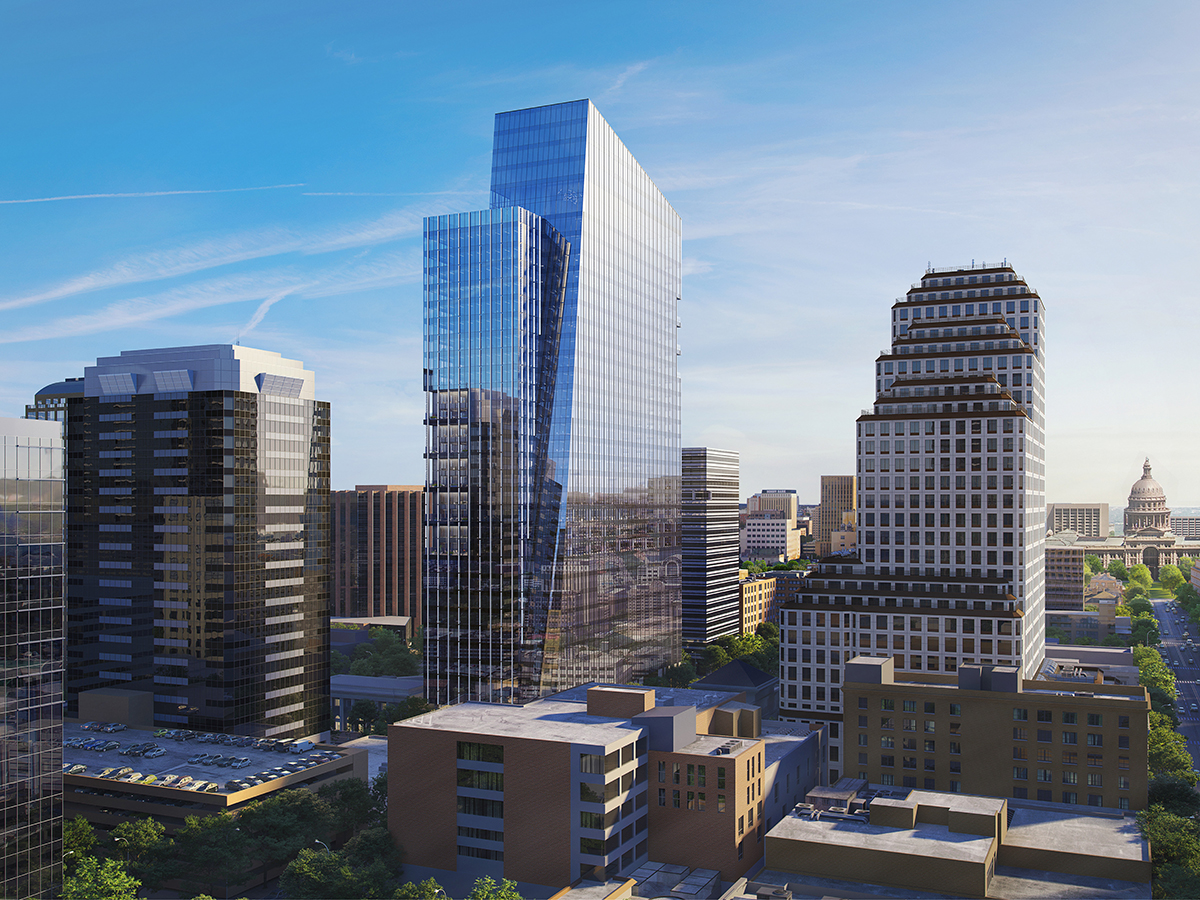 As Austin continues to rapidly expand, more major investors are making their mark by purchasing property in the Central Texas city. In June, Los Angeles-based Kilroy Realty made a major splash with its $580 million purchase of Indeed Tower, Austin's tallest office building. The newly competed property was built by Trammell Crow and totals 730,000 square feet.
A few months prior to Kilroy's major buy, Carr Properties made its entry into the market with the purchase of 100 Congress Ave., a 22-story office tower in downtown Austin. Washington, D.C.-based Carr acquired the nearly 420,000-square-foot office property from owners MetLife Investment Management and Invesco for an undisclosed amount, but the property has an assessed value of $292.8 million.
And in February, New York-based investment firm Tishman Speyer entered the Austin market with the purchase of The Foundry, a two-building, 240,000-square-foot office property on Austin's East Side. Tishman Speyer and the seller, Cielo Property Group, did not disclose the terms of the deal, but according to Bloomberg, the price was between $145 million and $150 million.
Sky-high demand for industrial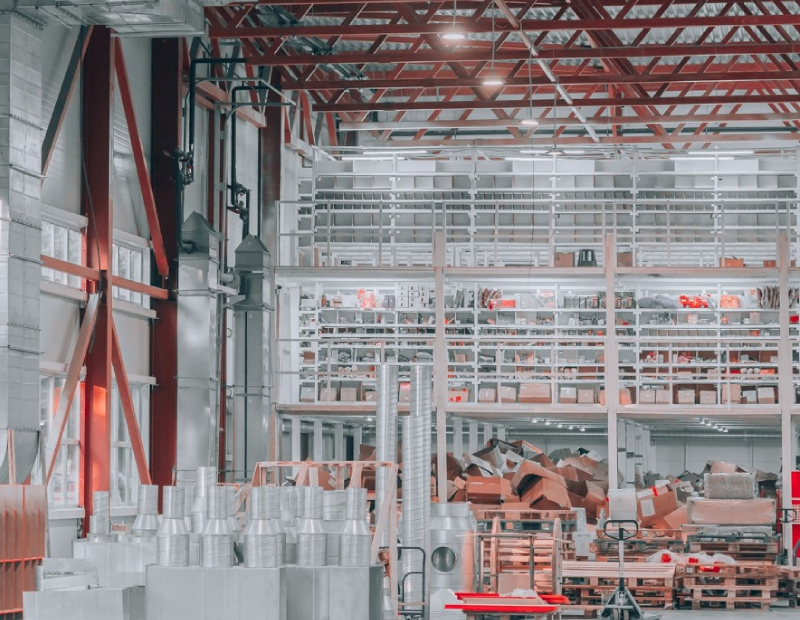 The industrial market, one of the strongest performing real estate sectors in 2021, hit new highs in Austin this year. The city landed at the top of the heap among preferred markets for industrial investors across the U.S., according to CBRE's 2021 Americas Investor Intentions Survey.
Tesla's southeast Austin Gigafactory project is helping to drive more demand in and around the area, while the south Interstate 35 corridor between Austin and San Antonio has become a major draw for logistics players, including Amazon, that have continued leasing space in the region, according to third-quarter data from Cushman & Wakefield.
Major new industrial developments in the works include Green Point Properties' 3.4 million-square-foot GTX Logistics Park in the Austin suburb of Georgetown, which landed a $24.6 million construction loan for the project earlier this month; and Gateway35 Commerce Center, a two-phase industrial development also located in Georgetown that will span 114 acres once completed. Titan Development is behind the project, which kicked off construction in early November.