Beyond Tesla's recent HQ move announcement and Google's full building lease at Trammell Crow's downtown Block 185, many other companies continue to hop on the Austin train, taking advantage of the metro's many benefits.
With one of the biggest office pipelines relative to existing stock, Austin is responding to this growing need. And sustainability is a key feature for many office tenants, so developers are looking into using more eco-friendly building materials. Timber is one such option, becoming a popular alternative to the concrete-and-steel approach.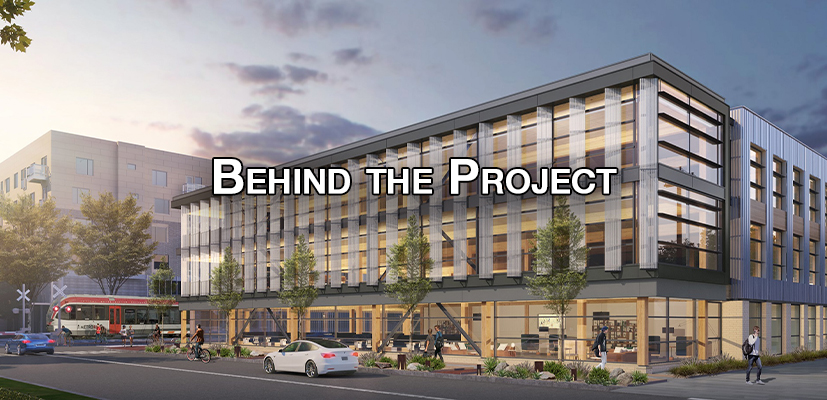 According to the latest figures from Forest Business Network, the number of mass timber buildings is expected to double globally every two years and, as a result, the North American building industry will store more carbon than it emits by 2034.
One of the most creative concepts taking shape in Austin is T3 Eastside, a 101,000-square-foot heavy timber office project that incorporates 15 loft-style units. John Mooz, senior managing director at Hines, talked to Commercial Property Executive about the company's first office development in Austin in more than four decades and also its first mass timber project to include a residential component.
What makes the East Side submarket the perfect location for this project?
Mooz: East Austin is one of the most dynamic and creative office submarkets in Austin. It is a highly walkable, lower density mixed-use neighborhood, rich with culture and amenities. It is the perfect location for our T3 creative office concept.
Please explain what the T3 concept entails.
Mooz: T3 is a shorthand that refers to timber, transit and technology, it is our heavy timber framed office concept. The structure of the building is built from engineered mass timber sourced from managed forests that utilize certified sustainable forestry practices. One of the most environmentally friendly and sustainable building types for a modern workplace, T3 Eastside offers all the best conveniences and luxuries of the modern workplace, with the authenticity and soul of an industrial loft.
Why have you decided to incorporate a residential element into T3 Eastside?
Mooz: The residential portion of the project was originally necessitated by the site's mixed-use, transit-oriented development zoning. However, the mix of use was really embraced through the design process. The residential element allows for flexible use and can seamlessly be integrated with the office, offering tenants a unique opportunity for on-site corporate lofts, or separated out as an independent stand-alone use.
This will be one of the first full heavy timber residential projects in the U.S. The units will feature 11-foot clear heights, exposed timber columns and beams, with lots of natural light.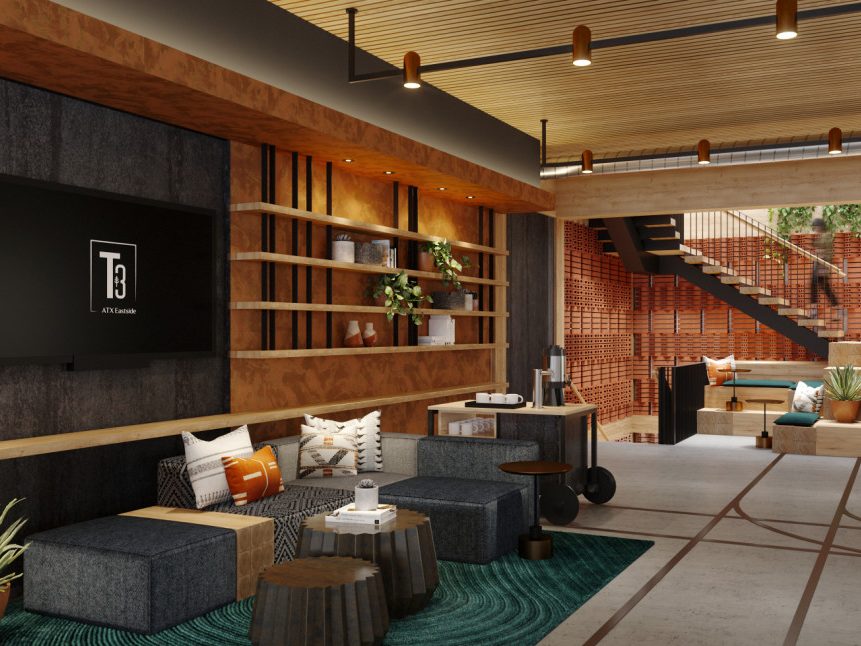 What are the advantages of building with mass timber? Do you see any disadvantages?
Mooz: Mass timber is one of the most environmentally friendly and sustainable construction types. It is also generally faster to construct.
Do you see any disadvantages?
Mooz: Timber is currently more expensive than concrete or steel to build and you are currently limited to 85 feet of height and seven stories with the current code, even if the new code will allow for additional height.
How much timber will the project incorporate and where will it be sourced from?
Mooz: All of the columns, beams and decking will be timber—not including the below-grade garage. We are currently in the process of picking a general contractor and will not know the exact species of tree or farm the timber will be sourced from until we buy the project out.
What additional sustainable features will you implement as part of the project?
Mooz: The project is seeking LEED Gold and WELL Gold certifications.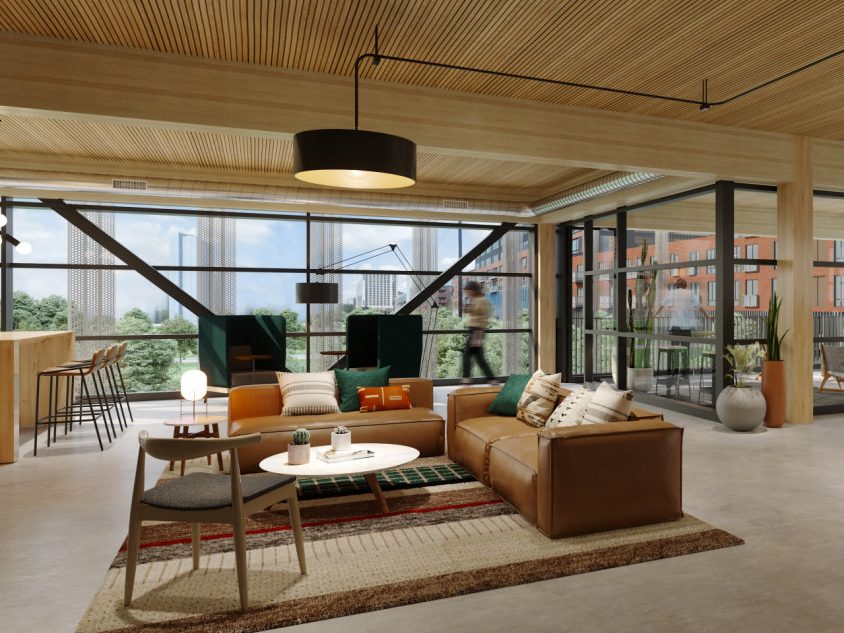 Do you expect the current labor and material shortage to impact the project's construction timeline?
Mooz: We do not. We have confidence that the current market dynamics will not impact the project's construction and delivery timeline.
How do you see the Austin office sector evolve in the next few years?
Mooz: Highly amenitized, top quality properties should continue to attract tenants and talent. We expect Austin to remain a top tier office market, as new companies relocate to Austin and start-ups continue to grow. In addition to tech, growth from other professional service industries should continue to accelerate.