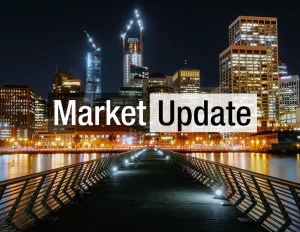 As of August, Austin's office vacancy clocked in at 15.9 percent, down 20 basis points since July. The market's vacancy rate registered a 590-basis-point increase year-over-year, according to CommercialEdge data.
The metro is in line with the nation's decreasing trend: the U.S. average vacancy also dropped 10 basis points month-over-month. Most Sun Belt markets shed vacant space between July and August: Phoenix's rate decreased to 17.2 percent, dropping roughly 50 basis points when compared to the previous month.
Dallas's office market hit an 18.9 percent vacancy in August, down 50 basis point month-over-month, while Atlanta's rate decreased 20 basis points, reaching 19.7 percent. Across similar growth markets, Charlotte's 10-basis-point vacancy gain during August was atypical, increasing the metro's average rate to 15.3 percent.
On a submarket level, August didn't come with significant changes: Austin East (29.2 percent) remained in leading position as the submarket with the highest vacancy rate, along with Austin Northwest (20.8 percent) and Downtown (18.3 percent). At the other end of the spectrum, Round Rock bore the lowest vacancy, reaching 5.7 percent, followed by Austin North (6.2 percent) and Southeast (7.0 percent).
CommercialEdge covers 8M+ property records in the United States. View the latest CommercialEdge national monthly office report here.