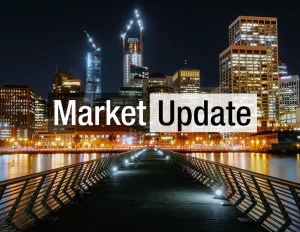 As of November, Austin's office market saw more than 8 million square feet of office space under construction, according to CommercialEdge data. The metro maintained its leading position among U.S. markets in terms of relative new supply.
The metro's rapid expansion and flourishing economy has been endorsed with the recent announcement of Tesla's relocation to the Texas capital. The electric vehicle company announced the move of its headquarters from California in early October. The exact location of the new office premises is yet unknown, but it will likely be in proximity of Tesla's 4 million-square-foot Giga Texas factory in Austin East, under construction since July 2020.
In June, Reger Holdings broke ground on one of the largest current developments in the metro: EastVillage is a 425-acre mixed-use project taking shape in the Tech Ridge area. The $1 billion, five-phase project will offer 466 single family homes, 2,000 multifamily units and some 400,000 square feet of retail and entertainment space. The development also calls for the creation of 810,000 square feet of office space, a 1.5-acre park and three hotels. Completion is expected for 2030.
Also in June, Greystar broke ground on its long anticipated mixed-use development at Symphony Square, located within the Austin Innovation District in Downtown. Plans call for a seven-story office building offering 160,000 square feet and a 32-story, 388-unit residential tower dubbed The Waller. Completion of the workplace component, which will include offices for the Austin Symphony Orchestra, is expected to deliver by early 2023.
CommercialEdge covers 8M+ property records in the United States. View the latest CommercialEdge national monthly office report here.