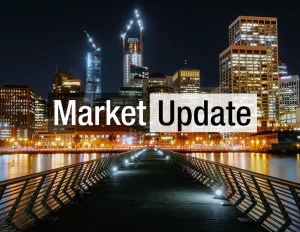 As of September, Austin's office market saw 8.7 million square feet of space under construction, according to CommercialEdge data, marking a 1.7 percent increase month-over-month. The pipeline represented 10 percent of total stock, the metro maintaining its absolute leading position among U.S. markets in terms of relative new supply.
The Texas capital's rapid pace of expansion is currently unmatched. Nashville and Boston are next on the list, but both were at just 5.4 percent in September—almost half of Austin's figure. The national average reached 2.4 percent in September.
Since the onset of 2021, more than 30 properties have broken ground in the metro, the largest being East Village, a 425-acre development in Northeast Austin. Developed by a partnership of Reger Holdings and KB Home, the $1 billion Tech Ridge-area project is slated to create office, retail, housing, hospitality and entertainment facilities. With construction underway since July, the office portion will encompass 810,000 square feet.
Springdale Green is also one of the largest office projects that broke ground this year. Jay Paul Co. and Gensler are developing a pair of sustainable office buildings in East Austin. Rising on a brownfield site, the project is set to encompass a total of 872,500 square feet of office space across two structures. LEED Gold certification is anticipated, while the property is planned to become the first office campus in Austin to meet Sustainable SITES standards.
Another notable East Austin project that commenced construction earlier this year is Pennybacker Capital's 1515 Cesar Chavez, a 71,632-square-foot creative office building. The developers secured construction financing in July and completion is scheduled for next August.
CommercialEdge covers 8M+ property records in the United States. View the latest CommercialEdge national monthly office report here.