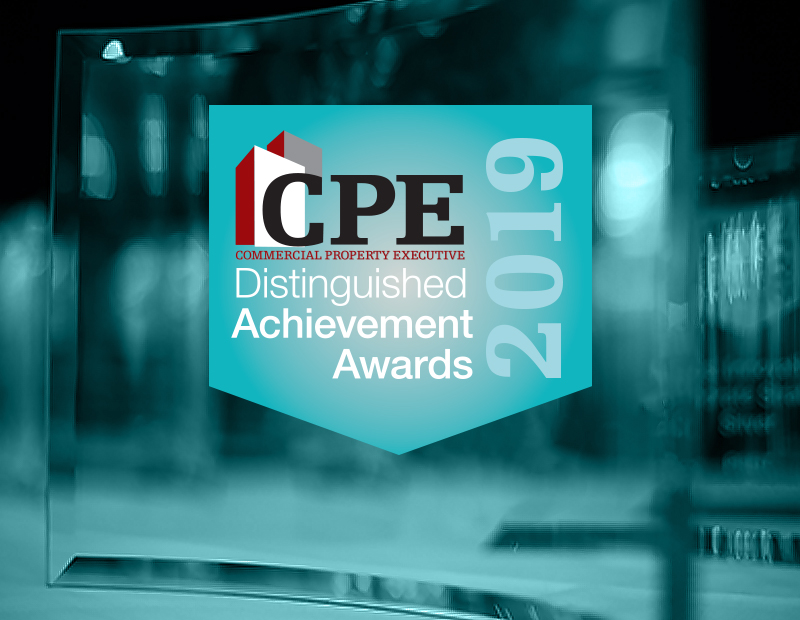 CPE is accepting submissions for the 2019 Distinguished Achievement Awards, recognizing the commercial real estate industry's most noteworthy properties and transactions. The winners will be selected by a panel of judges representing expertise across commercial real estate disciplines.
The deadline for submission is June 24th.
Here's how to enter.
To view the submission entry forms, select from the categories below:
Most Innovative Corporate Strategy
Best Investment Transaction: Portfolio
Best Investment Transaction: Single Property
Most Effective Repositioning/Redevelopment Plan
New Categories for 2019:
Corporate Social Responsibility
Most Effective Property Management Program
To submit payment and/or materials online: Log on to CPE's submission manager at https://cpexecutive.submittable.com/submit.
The winners will be announced at an awards ceremony and networking party in October, as well as featured in an issue of Commercial Property Executive. (Read about 2018's winners and see a slideshow of the party.)
Please note: Our sister publication, Multi-Housing News, is also running its 2019 Excellence Awards. You can enter both programs, with your second entry at a discounted rate. Find out more about the Excellence Awards.
Have questions? Email Managing Editor Jessica Fiur.