CPE honored the winners of our 2018 Distinguished Achievement Awards last month at a cocktail reception in New York City.
In reviewing the submissions, our judges found 2017 was a big year for mixed-use projects that recognized and enhanced the impact on their surroundings, corporate restructurings that created value for properties and shareholders, and office and retail leasing deals that will provide security to both landlords and tenants when the economy inevitably slows down.
There is a premium on problem solving, according to awards judge Hugh Kelly, principal for Hugh Kelly Real Estate. "People need to consider how they are going to perform in a market that is not relentingly trending upward," Kelly explained. "Firms that are learning to play defense, conserving capital and trying to make sure whatever risks they take are appropriately priced are the ones that are doing the best deals this year, rather than trying to maximize yield."
Read on to find out more about why this year's winners stood out against their peers. And look out for information regarding submissions for the 2019 Distinguished Achievement Awards.
Best Financing
Honorable Mention: 237 Park Ave., New York City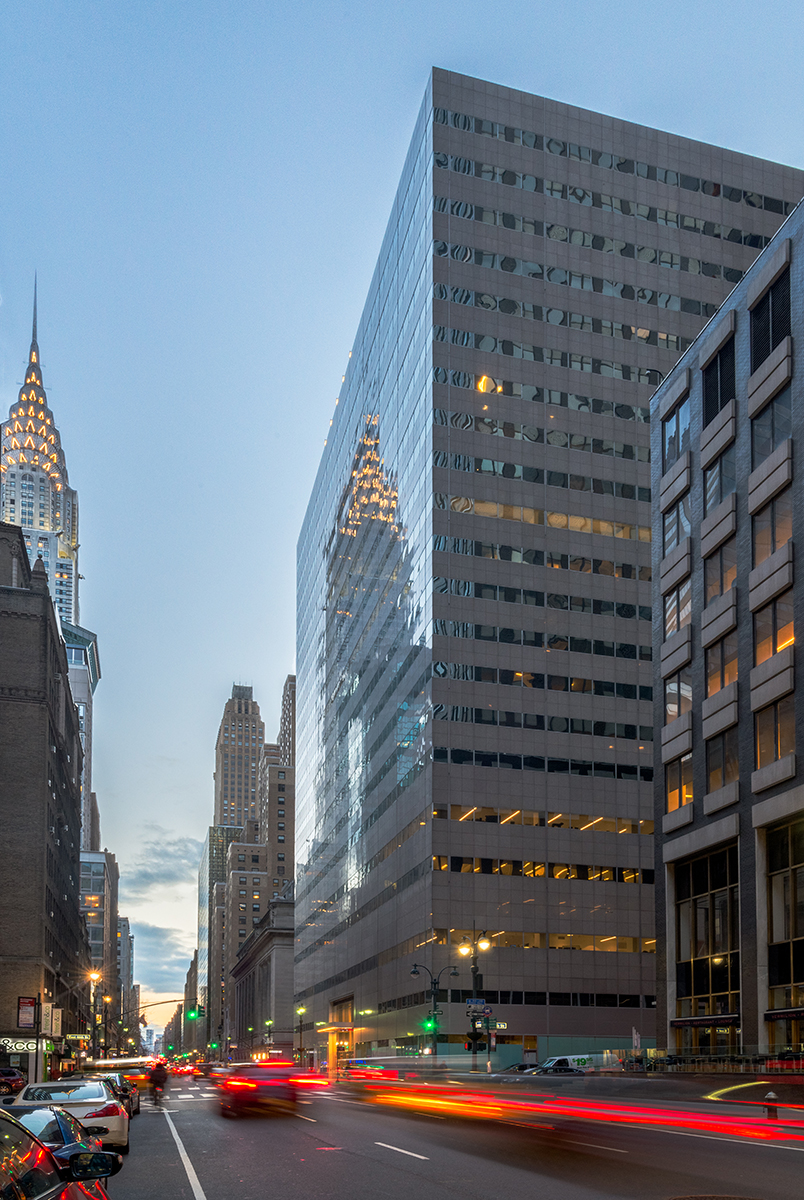 Last year, RXR Realty and affiliates of Walton Street Capital hired Cushman & Wakefield to sell 237 Park Ave., a 1.3 million-square-foot, 21-story Midtown Manhattan office building near Grand Central Terminal. But after securing a 30-year condominium lease with New York Presbyterian Hospital, the owners decided instead to refinance the building's debt.
Cushman & Wakefield's Equity, Debt and Structured Finance Group helped the owners secure $781 million of financing—a floating-rate bridge loan that would later convert to a fixed-rate loan when the lease with New York Presbyterian closed—from Morgan Stanley and Société Générale. A portion of the debt was later securitized in a single-asset, single-borrower CMBS issue.
The judges applauded the bridge-permanent combo (arranged by C&W's Steve Kohn, Alex Hernandez, Christopher Moyer and Alex Lapidus) because it lowered closing costs and eliminated other costs entirely. In addition to retiring debt, the loan is being used to fund tenant improvements and leasing commissions in connection with stabilizing the property.
Best Lease
Gold: 1211 Avenue of the Americas, New York City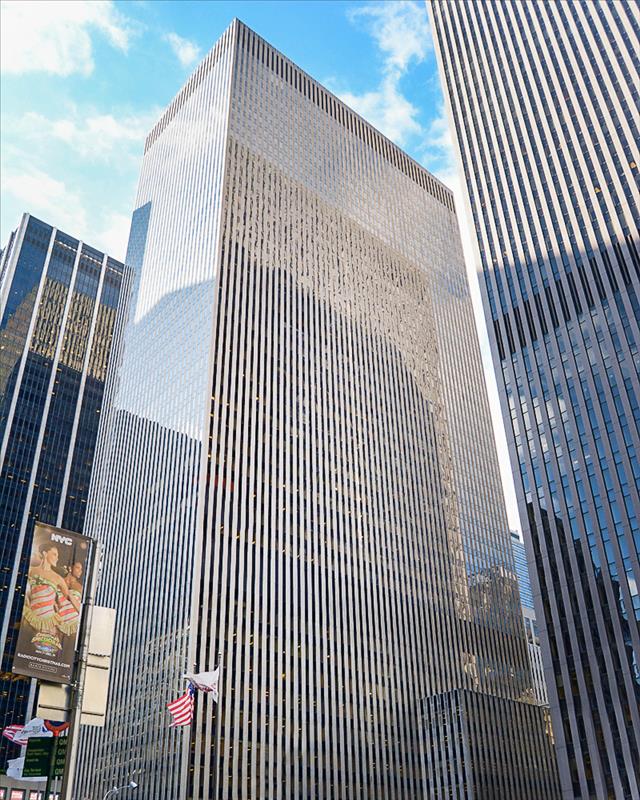 The judges were impressed that Cushman & Wakefield—and specifically Josh Kuriloff, Mitch Arkin and Ethan Silverstein—convinced Ivanhoe Cambridge and Callahan Partners, owners of 1211 Avenue of the Americas, not to market the space occupied by 21st Century Fox and News Corp while the mega tenants were considering becoming the anchor for 2 World Trade Center. Leave the space open, C&W advised, and be ready to negotiate if the deal downtown falls through.
Sure enough, 21st Century Fox and News Corp opted not to move Downtown, and eventually decided to stay put and expand. In separate transactions, 21st Century Fox renewed its lease of 649,000 square feet and will expand by 128,000 square feet; News Corp extended its lease for 440,000 square feet. The lease extensions are for an additional five years, pushing the lease termination to 2025. With 1.2 million square feet of leases, the tenants will occupy more than half of the building.
The judges also applauded the negotiating savvy of the tenant for a lease that brought a lot of value to the owner. Mary Ann Tighe, Tim Dempsey, Ken Rapp and Christopher Mansfield of CBRE represented 21st Century Fox and News Corp.
 Silver: 110 Wacker Drive, Chicago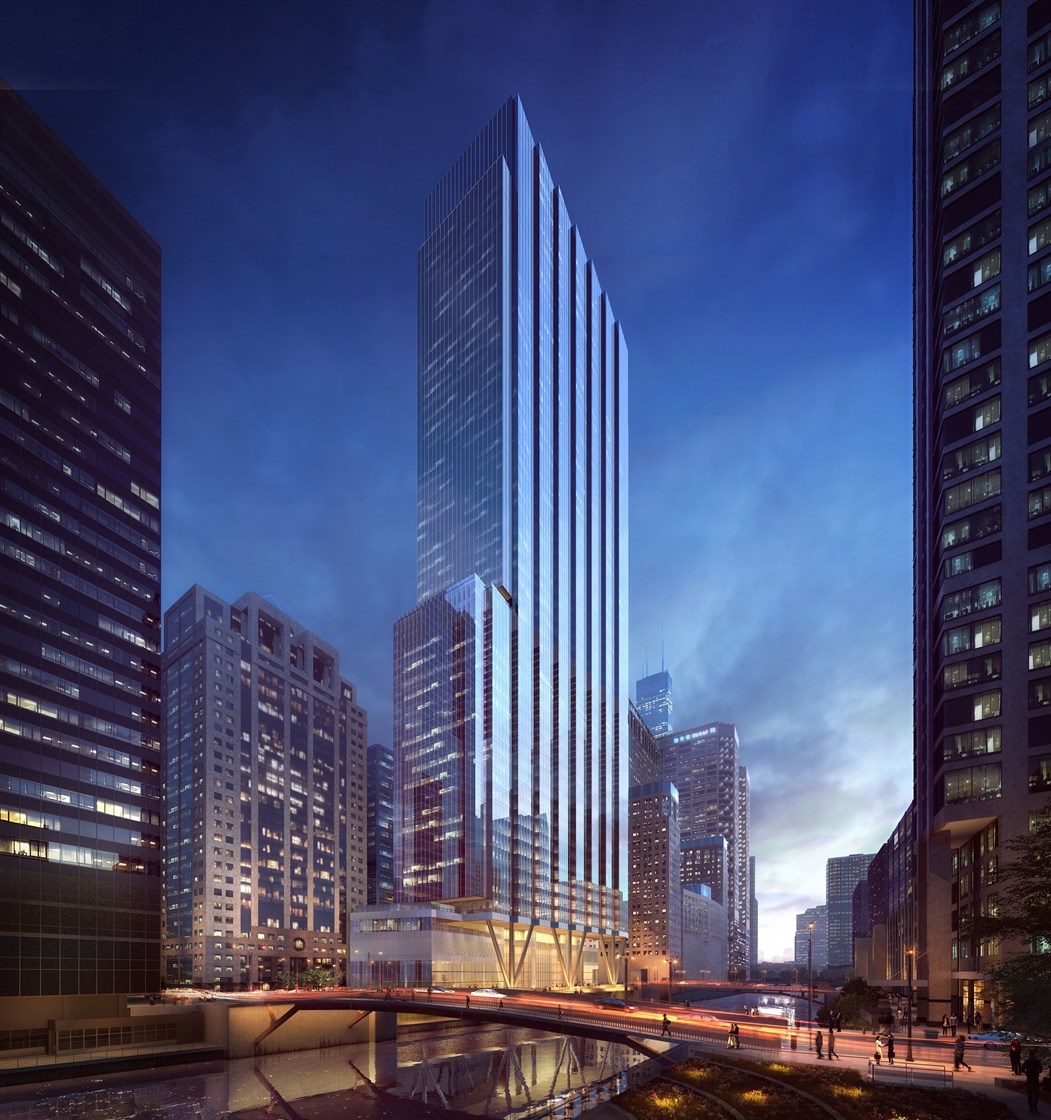 Bank of America needed to consolidate 200,000 employees in downtown Chicago. The Howard Hughes Corp. and Riverside Investment & Development needed an anchor for their planned 1.3 million-square-foot tower at 110 Wacker Drive. It was a perfect match but not a simple process.
BofA hired Jones Lang LaSalle to find 500,000 square feet of space to be ready by 2020 and to reshuffle 1 million square feet of leases the bank occupied around the city. The developers, meanwhile, were involved in complex site negotiations that involved consolidating a fractured ownership into a fee simple ownership by buying out an underlying ground lease and a former partner, bargaining with General Growth Properties to vacate its lease in the site's existing building and negotiating for zoning approval to build a 53-story property where a seven-floor building had been.
When completed, the trapezoid-shaped property designed by Goettsch Partners will be the first new building in 35 years to offer a Wacker Drive address and river frontage, and it will extend Chicago's Riverwalk with a half-acre park. The judges were impressed with the complex site assemblage and the impact the lease will have on the downtown Chicago office market.
Best Corporate Strategy
Gold: Bellwether Enterprise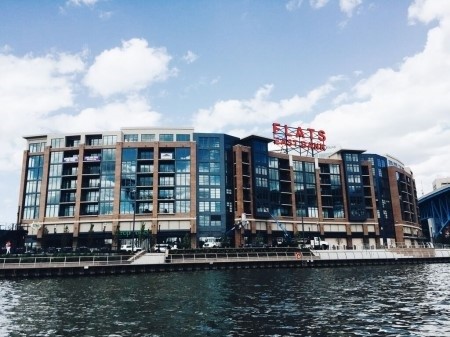 From 2012 to 2017, commercial and multifamily mortgage banking company Bellwether Enterprise grew from 12 to 29 offices, increased production volume from $1.5 billion to $6 billion, and expanded its annual servicing portfolio from $5 billion to $19 billion.
The company jumpstarted its meteoric rise by merging with Enterprise Community Partners Inc., a national 501 (C) (3) charitable organization that advocates for and creates affordable housing communities. And while Bellwether Enterprise also funds market-rate and commercial properties, it donates a significant portion of annual revenue to its non-profit parent. The judges admired how Bellwether Enterprise has managed to grow exponentially while helping its parent company end housing insecurity.
Bellwether—which claims to be the largest privately held, employee-owned, mission-driven mortgage banking company in the country—hopes to end 2018 with $7.3 billion in production and $22 billion in servicing.
Silver: Columbia Property Trust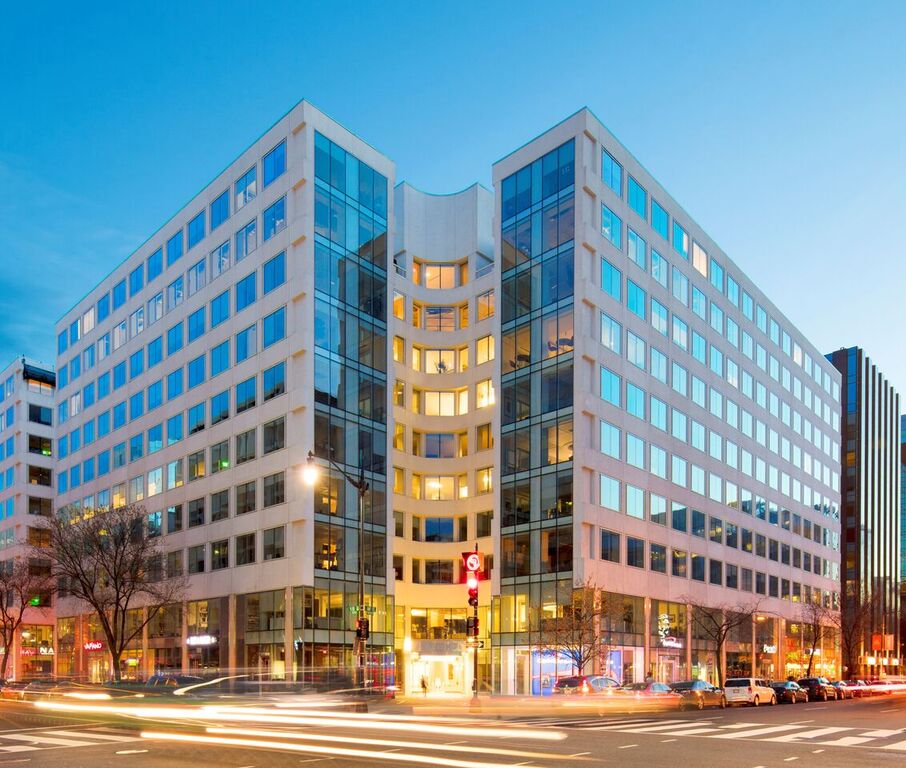 In 2012, Columbia Property Trust began transforming a scattered portfolio of 50 suburban, single-tenant office assets with declining value into a portfolio of diverse property types in prime CBD locations that would give the REIT a much greater potential to sustain and grow NAV over time. Five years later, the company owns just 19 properties, 80 percent of which are in New York City, San Francisco and Washington, D.C. And in 2017, it leased more than 2.5 million square feet with a 35 percent average roll-up in cash rents, putting the portfolio at 96 percent leased overall.
As new management took over in 2012, in advance of the REIT going public, a strategy was forged to recycle capital into higher-ticket properties in higher-profile markets. While the portfolio delivered a steady stream of income, the asset values were deteriorating and there was significant re-leasing risk.
The judges were impressed by how Columbia Property Trust turned around a "sleepy" REIT. "It's been tried many times and failed," said one judge.
Silver: PREIT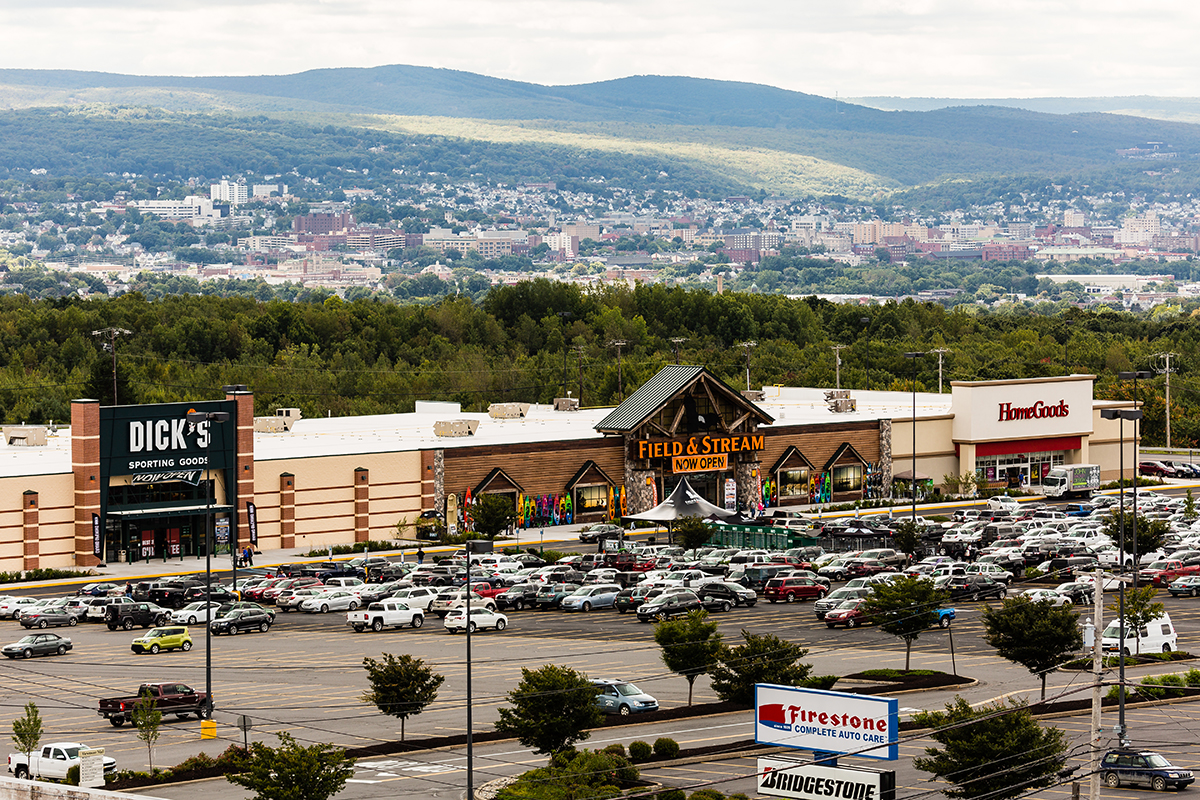 Enclosed mall owner PREIT was facing 11 empty anchor boxes at the start of 2017. In order to maintain and grow shareholder returns, the REIT's management turned its leasing focus from traditional retailers to lifestyle destination businesses. By the end of 2017, PREIT replaced five of the anchors with 10 more desirable tenants across seven diverse retailing segments, and signed them up at rents eight times higher than the previous tenants had been paying. In 2018, seven tenants will open in four former boxes, and in 2019, more than 10 new tenants will open in three anchor spaces. PREIT crossed the threshold of NOI-weighted sales of $500 per square foot in the first quarter and says it has a clear path for continued growth.
The judges commended PREIT's decisive actions, which reduced its exposure to department stores: from 27 Sears to eight, from 31 JCPenney stores to 16, and from 25 Macy's to 14. The company also claims to have the lowest exposure to Bon-Ton in the market. PREIT spent $5 million to $30 million per box, delivering returns of 8 percent. Of the leases signed during 2017, 75 percent were taken by dining, entertainment, off-price, fast fashion and health & wellness tenants.
Best Development
Gold: Batik, Seattle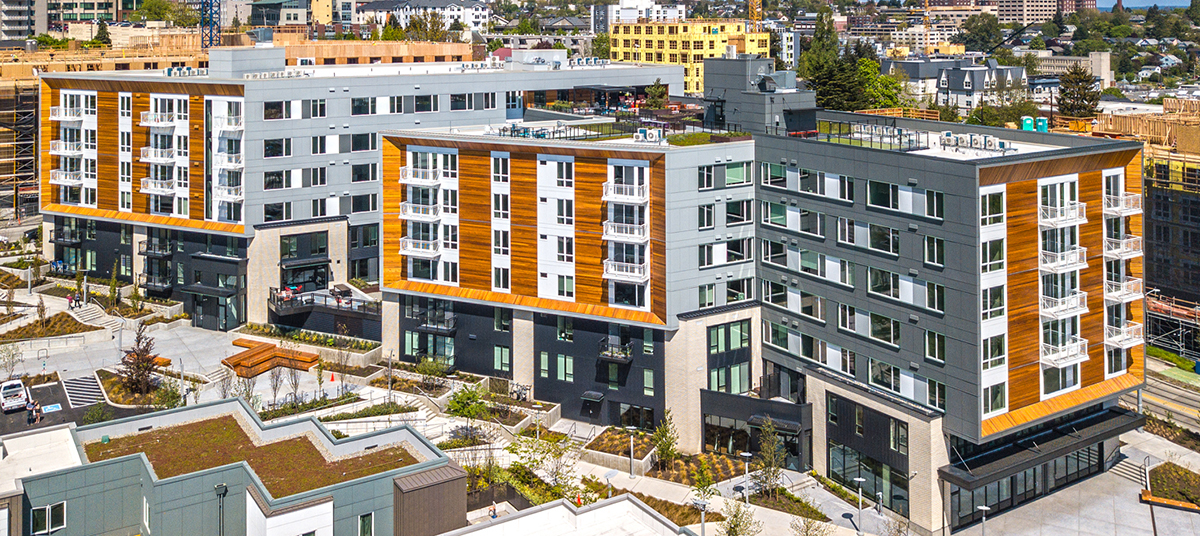 Vulcan Real Estate built Batik in Seattle with a focus on social equity, economic opportunity, environmental stewardship and sustainability. That's a lot of pressure to put on a real estate project, but this one indeed has it all.
Designed by Runberg Architecture Group, Batik contains 195 rental units, 39 of which are affordable housing, and 2,400 square feet of retail. The community sits within the 30-acre Yesler Terrace Master-planned Community, which was sponsored by the Seattle Housing Authority to replace and transform the former 561-unit Yesler Terrace low-income community into a new transit-oriented community serving a variety of income levels. Vulcan has purchased three sites on which it will build 650 units (80 percent market rate and 20 percent workforce). Its investment also helped fund infrastructure improvements on the site. In addition to the private developments, SHA will build 1,100 low-income housing units.
The judges liked the mandatory inclusion zoning, the use of women in minority businesses and the pending LEED certification (Platinum). The project is also certified Salmon Safe due to its bioretention planters, vegetated roofs and water-efficient irrigation. Faced with a sloping site, the developers created a single building that appears to be three structures of different heights.
Gold: The Wharf, Phase I, Washington, D.C.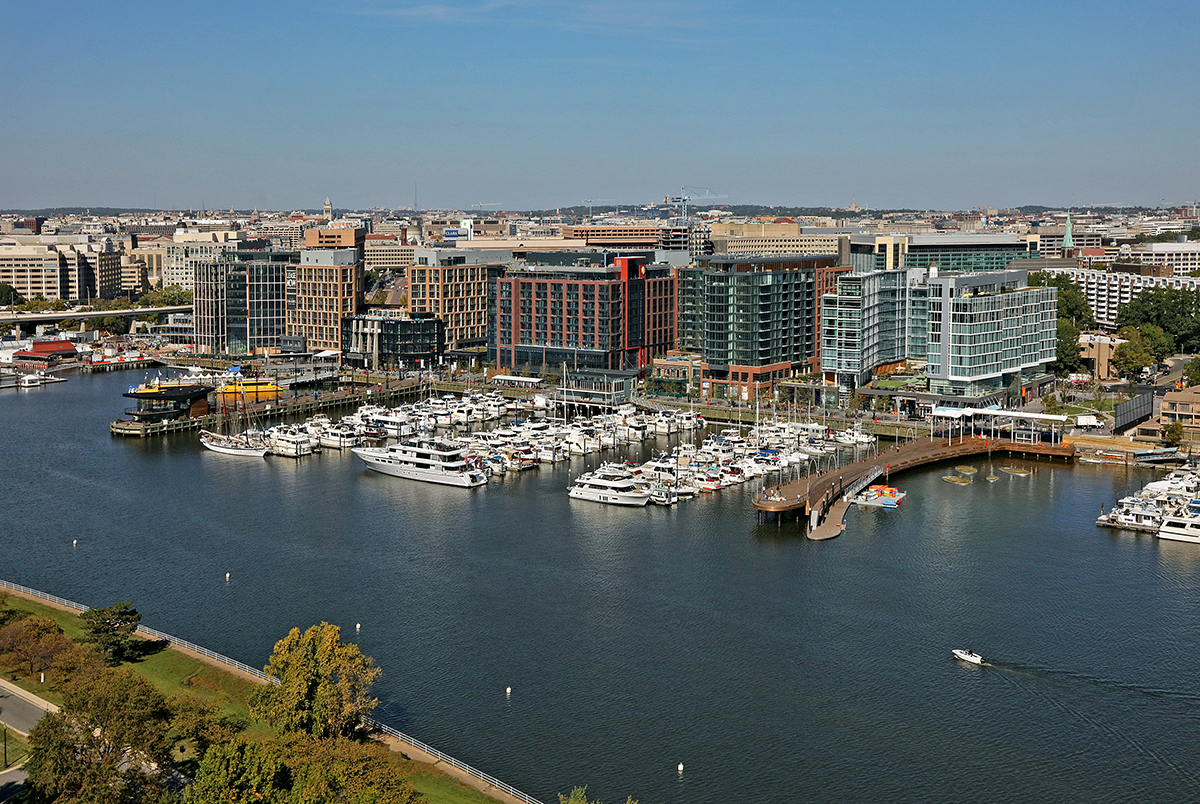 Most pre-construction negotiations do not require acts of Congress, but The Wharf, Phase I is bigger than most real estate projects and more impactful. The $1.2 billion first phase is part of a $2.5 billion mixed- use project designed to reconnect Washington, D.C., to its waterfront. Developed by Hoffman-Madison Waterfront, a joint venture of PN Hoffman and Madison Marquette, along with some local partners, the Wharf stretches nearly one mile, across 24 acres of land and 50 acres of water, from the Municipal Fish Market to Fort McNair.
Phase I is 12 new buildings, including a 501-unit apartment property, a 6,000-capacity concert hall, an office building, a 281-unit apartment/condo building, a yacht club and a 700,000-square-foot parking garage. While Perkins Eastman designed the master plan for Phase I and Phase II and was the design architect for five Phase I buildings, an international roster of architecture groups was enlisted so that the buildings would all look different. Phase II will include 11 architects. The entire Wharf project is LEED certified with Silver certification or better and exceeds many of the requirements of the District's Green Building Act.
In addition to admiring how the developers successfully transformed an underutilized area, the judges congratulated them for having the foresight to construct half of the buildings at once rather than one at a time.
Silver: SPOKE, Chicago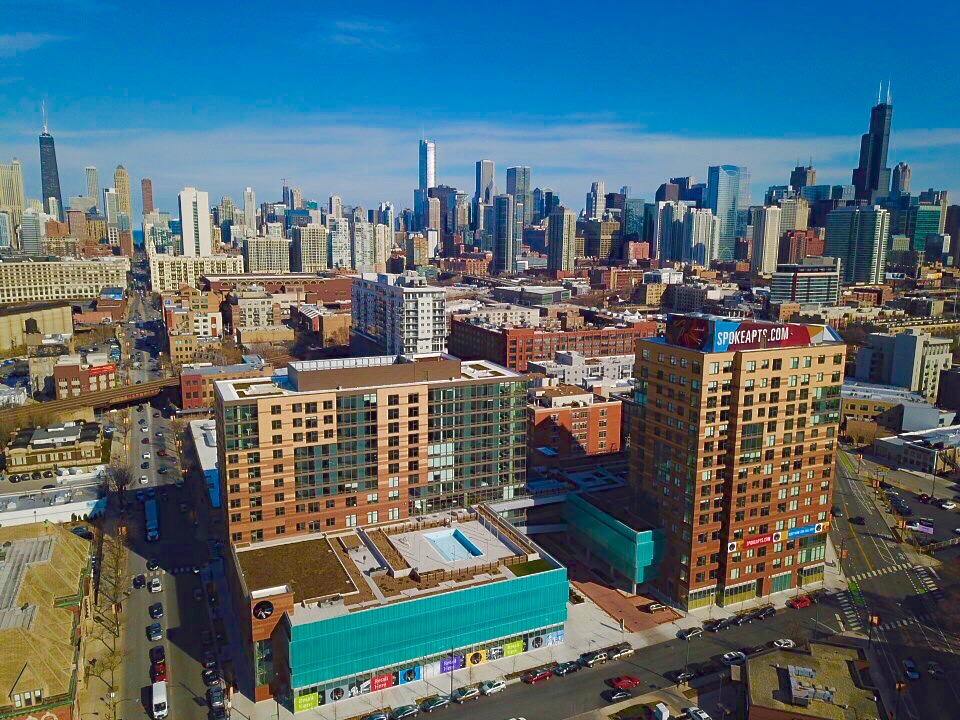 Located in Chicago's River West neighborhood, SPOKE features a modern brick-and-glass facade intended to "integrate the site's industrial past with its residential present," according to developer Morgan Bond Cos. SPOKE includes 363 residential units, with retail and parking, in two towers situated on opposite ends of an above-ground public walkway.
The judges found the project, designed by FitzGerald Associates Architects, noteworthy because it is high-end product in a low-end market, LEED Silver and loaded with amenities, including a music bar, a lounge, a sound-proofed jamming room, a fitness center with separate Peloton Bike studio, a gaming room, a conference center for remote work, a fully equipped demonstration kitchen and a party room with a large balcony and top floor skyline views. Works of Chicago-based artists are displayed throughout the lobbies, amenity spaces and residential corridors.
Due to its proximity to both train and bus lines, SPOKE qualifies for a Transit Oriented Development designation. Further, the project is located along one of Chicago's busiest bikeways, so there is a large bike storage area and repair room and a designated bike entrance.
Bronze: Alexandria Real Estate Equities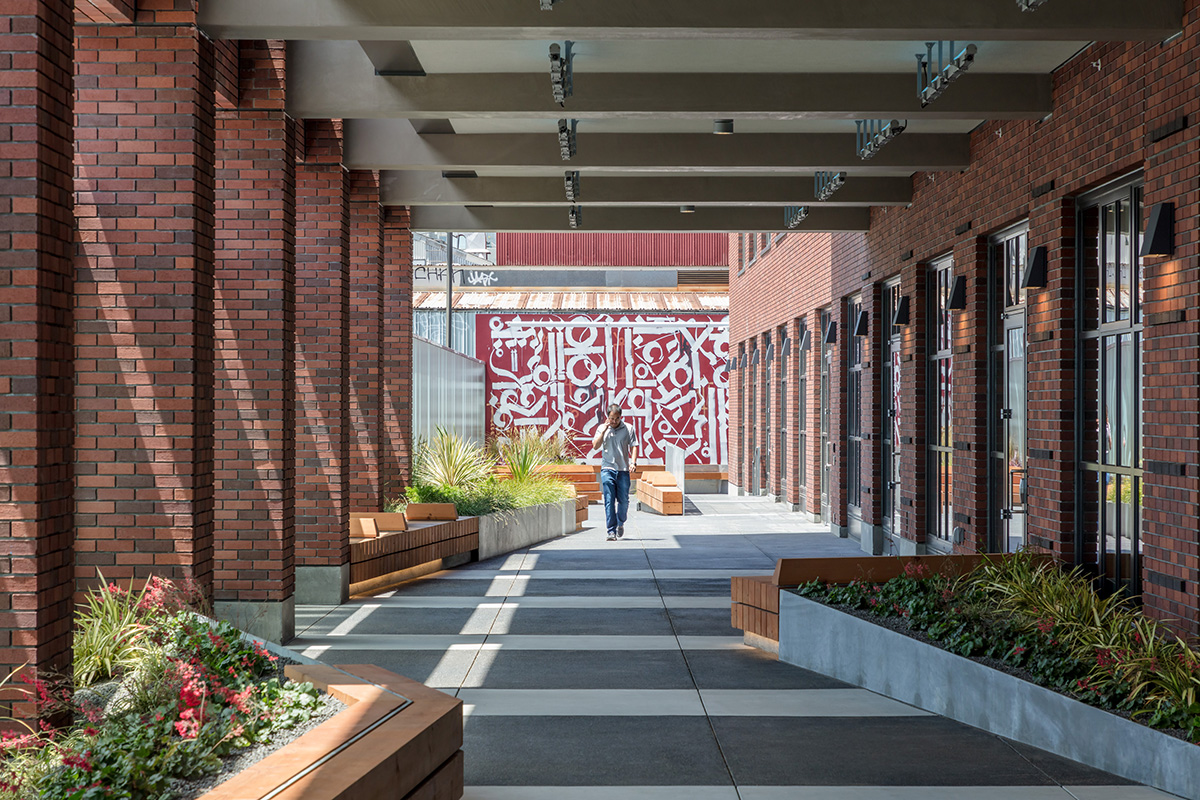 Alexandria Real Estate Equities is a major owner in the life sciences market of San Francisco's Mission Bay neighborhood. But 510 Townsend represents the REIT's foray into the emerging tech market of San Fran's SoMa district.
Leased in its entirety to tech company Stripe, 51O Townsend is located within the Western SoMa Plan Area, which has been designated to preserve the neighborhood's culturally diverse history while encouraging development that will bring long-term prosperity to the area. Thus, the project had to accommodate multiple zoning designations and adhere to Prop M, which limits the allowable space for office use.
The result was a 295,000-square-foot, seven-story building with a unique design feature: a tapered roofline at the midpoint that keeps the overall building height in compliance with zoning and below the limits of high-rise construction. The tapered roofline also allows for a functional seventh-floor mezzanine space and a 12,500 square-foot roof deck on the sixth floor that features an urban garden with seating for employees and skyline views. The judges admired how the property's brick-and-concrete design fits into the neighborhood and is not architecturally aggressive.
 Honorable Mention: The Everly on the Loop, Chicago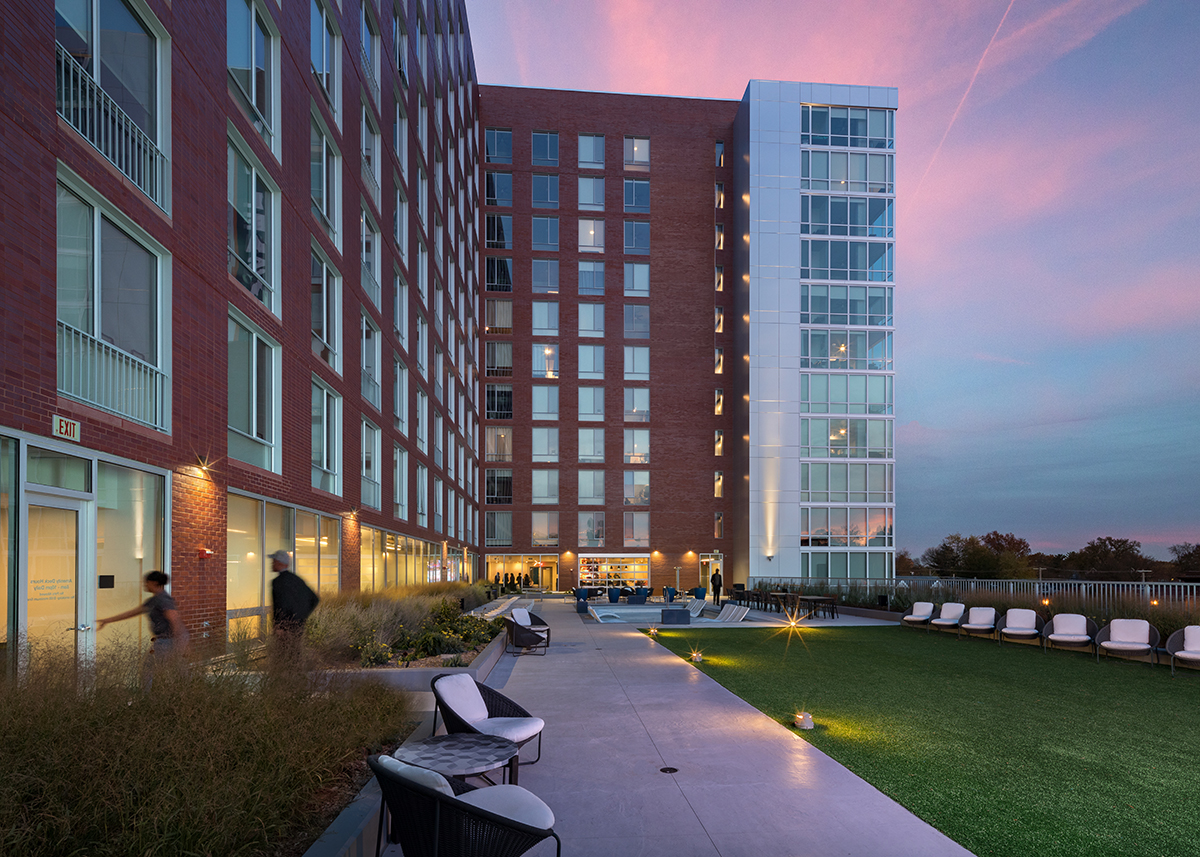 With the Everly on the Loop, CRG and The Korman Group provided 209 units of student housing in a St. Louis, Mo., neighborhood traditionally known for stores, restaurants and entertainment.
Designed by Forum Studios and built by Clayco, the building, located at 6105 Delmar Blvd., will be occupied primarily by students of Washington University and St. Louis University. It offers 10 residential floors, an amenity floor, three levels of parking and 4,500 square feet of ground-level retail. Amenities include an 1,800-square-foot fitness/yoga room, an 18-inch-deep outdoor sunning pool, a 2,500-square-foot lounge area, four meeting/collaborating rooms, a 1,900-square-foot lobby lounge, space for 100 bikes and secure parking.
To build the glass-and-brick building, the developers of this project had to deal with a tightly bordered site. Therefore, deliveries were scheduled meticulously, while certain components were pre-fabricated and installed in sections to eliminate the need for off-site storage. The city pitched in by allowing a street-side parking area for deliveries.
Honorable Mention: Toyota North American Headquarters, Plano, Texas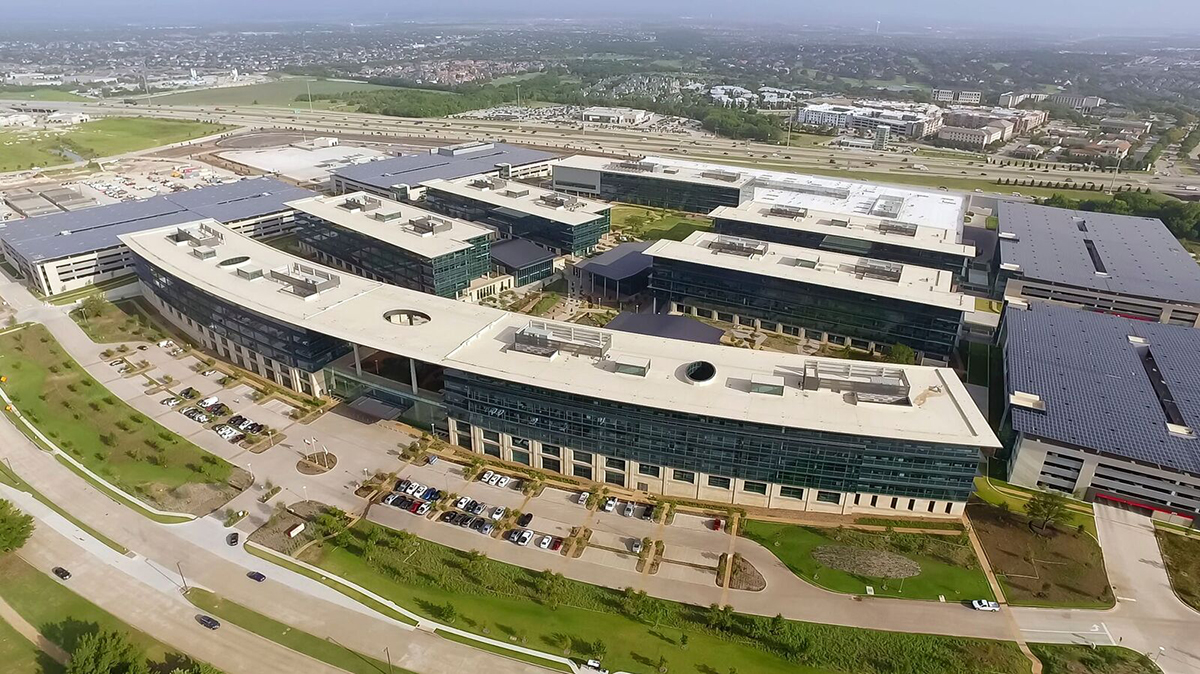 In order to create "One Toyota" in North America, the car maker needed a self-contained, expandable campus that would consolidate four corporate office locations as well as Toyota Financial Services and its Toyota Quality Center lab.
With the help of Jones Lang LaSalle, Toyota selected Plano for its new 100-acre U.S. hub, which, the judges noted, will be a big benefit to the region's employment. JLL will also serve as project manager. Designed by Corgan Architects, the project combines world-class technology with many collaborative work spaces. Multimodal transportation options externally and internally promote pedestrian access and connections within the Legacy West area.
The new headquarters has been certified LEED Platinum due to its water conservation strategy, energy reduction through interior light courts, waste diversion program, glazing with integrated solar shading devices, LED lighting with advanced controls, use of high recycled content materials and other sustainable features. Amenities include an 850-person dining commons, healthcare clinic, 22,000-square-foot fitness center, 36,000-square-foot multi-purpose knowledge center, 400-person large gathering space, pharmacy, museum and conference center.
Best Investment Transaction/Portfolio
Honorable Mention: Monogram Residential Trust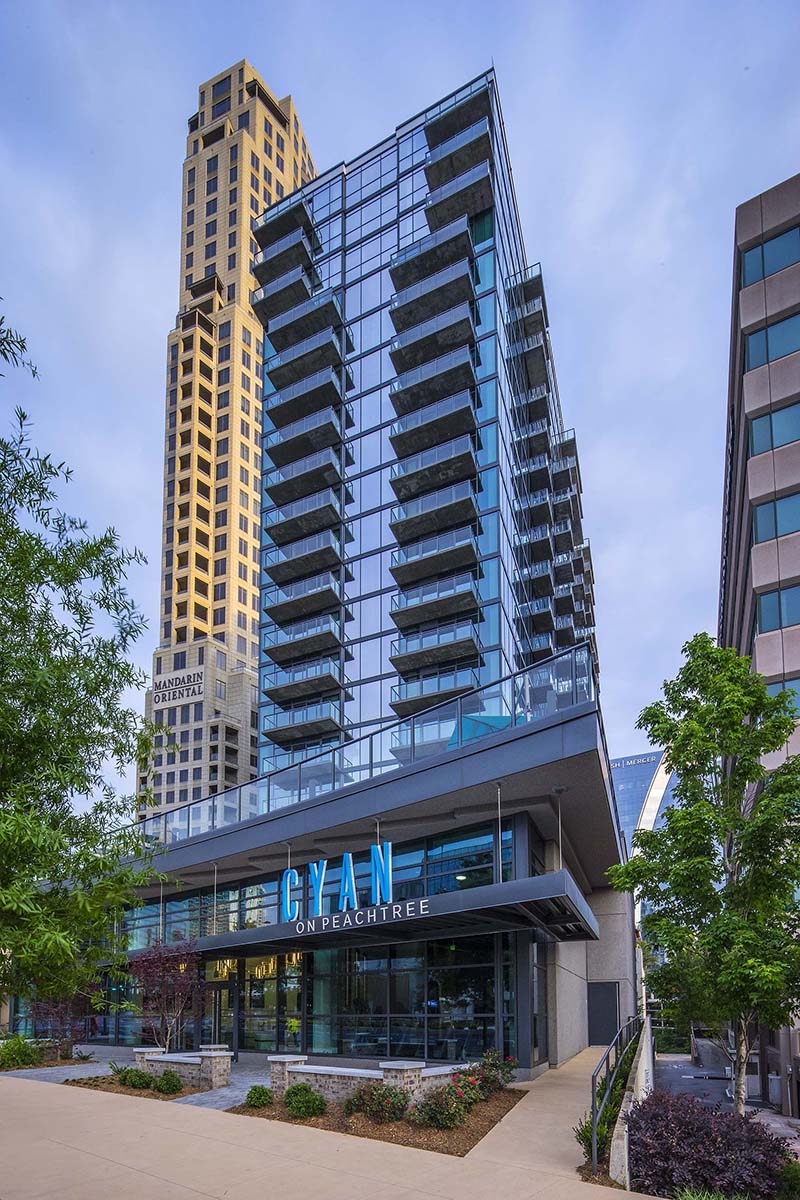 When Monogram Residential Trust was faced with a stock price that didn't match the value of its assets, management knew that Greystar, a manager of 435,000 units worldwide, had the size and strength to take the REIT private in swift fashion. Greystar, meanwhile, recognized that Monogram owned high-quality, albeit scattered, assets in top-tier markets.
So, in a $4.4 billion deal that involved $2.2 billion of equity, a fund managed by Greystar Real Estate Partners and its capital partners—APG Asset Management N.V., GIC and Ivanhoe Cambridge—acquired Monogram's 12,500 units, thereby taking the REIT private and creating value for its shareholders. This, our judges noted, was not an easy task.
Morgan Stanley & Co. served as financial advisor and Goodwin Procter as legal advisor to Monogram. J.P. Morgan Securities was financial advisor and Jones Day was legal advisor to Greystar. Morgan, Lewis & Bockius served as legal advisor to PGGM. Walker & Dunlop Inc. arranged the Freddie Mac financing for the transaction.
Best Investment Transaction/Single Property
Honorable Mention: DreamWorks Campus, Glendale, Calif.
In 2015, GC Net Lease Investors, an entity of Griffin Capital Co., purchased the five-building, 460,000-square-foot DreamWorks Headquarters and Studio campus in Glendale, Calif., for $215 million. After a two-year hold and the purchase of DreamWorks by Comcast, Griffin was ready to sell the triple net-leased property.
NKF Capital Markets was hired to find a buyer for the Mediterranean-style campus, which sits on 15 acres at 1000 Flower St. and features landscaped courtyards, a man-made river, a library, a fitness center and a screening room. The brokers found LA Hana OW LLC, an entity of Hana Asset Management and Ocean West, which also bought the NASA Headquarters last year. The property sold for $290 million ($630 per square foot). NKF also arranged financing for the buyer.
Kevin Shannon, Ken White and Laura Stumm of NKF Capital Markets represented the seller. The buyer was self-represented. The judges applauded the seller's investment strategy and a transaction that produced value for both the seller and the buyer.
Honorable Mention: Summer House, Alameda, Calif.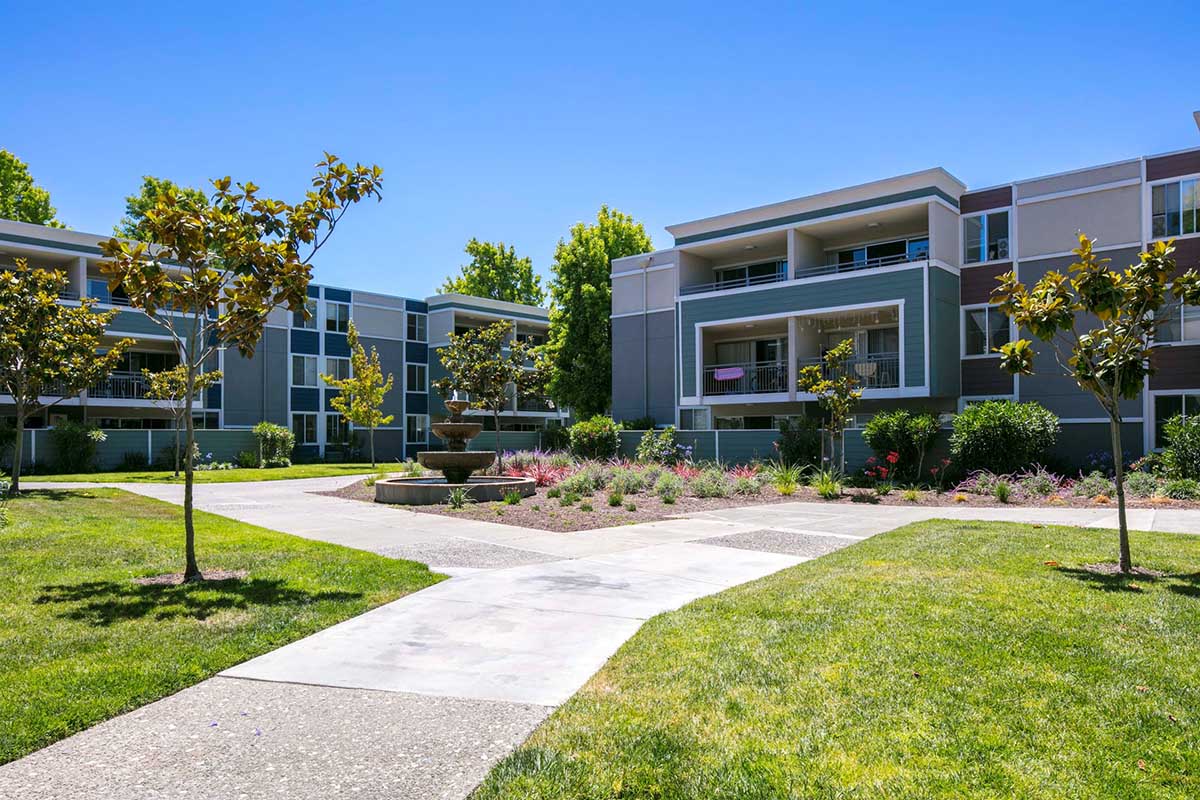 In the largest multifamily transaction in the San Francisco Bay Area in 2017 and one of the largest single-asset transactions ever in the East Bay area, Kennedy Wilson sold the 615-unit Summer House in Alameda, Calif.—for the second time.
Kennedy Wilson first purchased the vacant 16-building property in poor condition in 2005, leased it to stabilization and sold it to an equity investor in 2007. In 2010, it had the opportunity to repurchase the asset off market, while assuming and restructuring the current loan. And last year it sold the property for $231 million to an undisclosed buyer in a 1031 exchange, reinvesting the proceeds into four newer properties with a total of 996 units.
The judges appreciated how Kennedy Wilson upgraded the units prior to sale—since its initial investment, the investor spent $35 million on improvements and a new clubhouse—and managed to complete the 1031 exchange. Kennedy Wilson's Multifamily Investments Division President, Kurt Zech, and CEO, Phillip Wintner, executed the transaction on behalf of the company, with representation by ARA, A Newmark Company.
Best Property Management Program
Gold: Cushman & Wakefield Inc.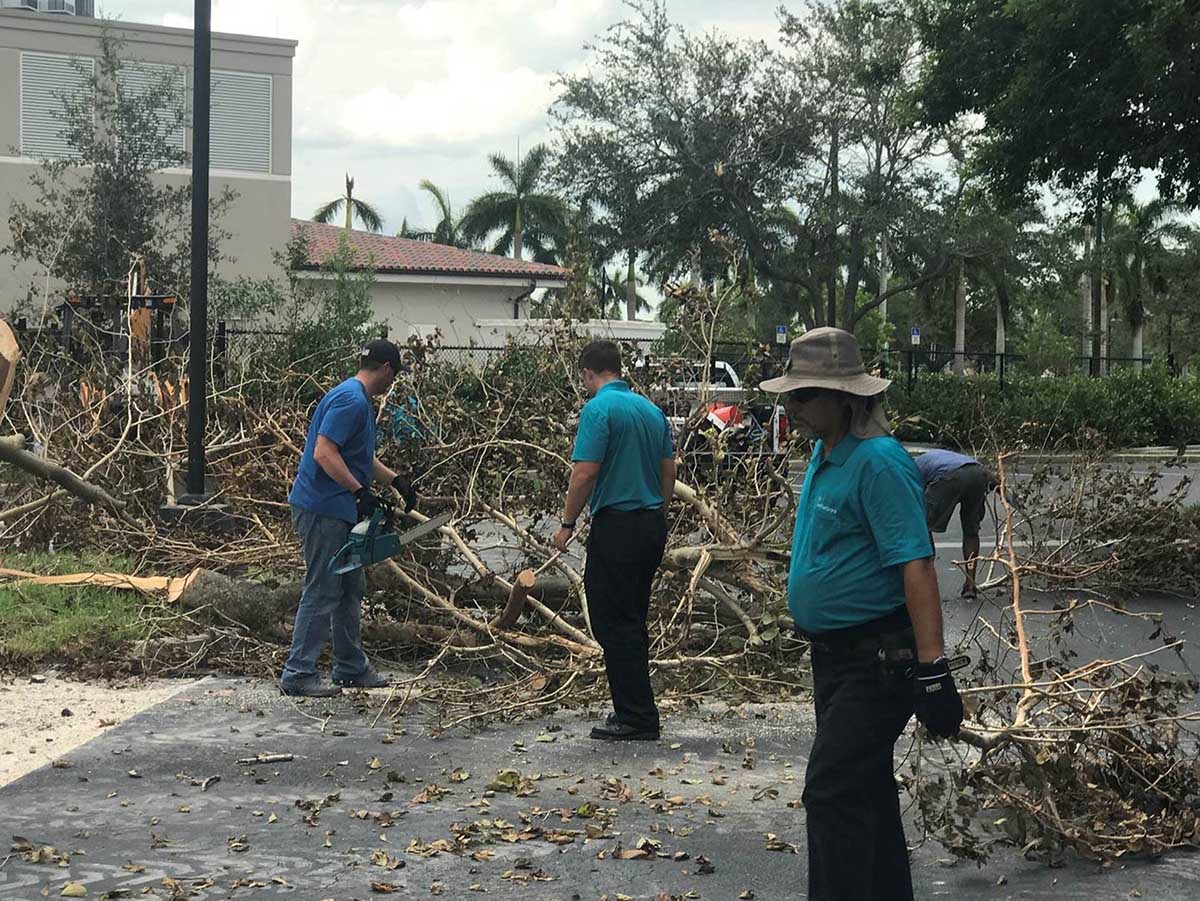 With a portfolio of 45 million square feet for 77 clients, hurricane preparedness is an annual top priority for Cushman & Wakefield's Florida Asset Services teams. But the company's readiness for and response to Hurricane Irma really impressed the judges.
Prior to the storm, which hit just two weeks after Hurricane Harvey, the team led by Senior Managing Director Mike Agnew set up a communications plan and established command centers in Tampa and Orlando that would allow them to respond within two hours of all clients' calls once the storm hit. They also secured anything at their properties that could become a projectile, cleared storm and roof drains, and trimmed landscaping. And they stockpiled fuel for generators and had contractors from disaster recovery partner DKI positioned throughout the state.
Once curfews were lifted, Cushman & Wakefield managers made site visits to evaluate any structural damage, water incursion and downed electrical systems. While power outages led to a few extended closures, most properties were re-opened in three days. In addition to caring for the buildings in its portfolio, Cushman & Wakefield also ensured the safety of employees and their families and contractors.
Silver: RiverRock Real Estate Group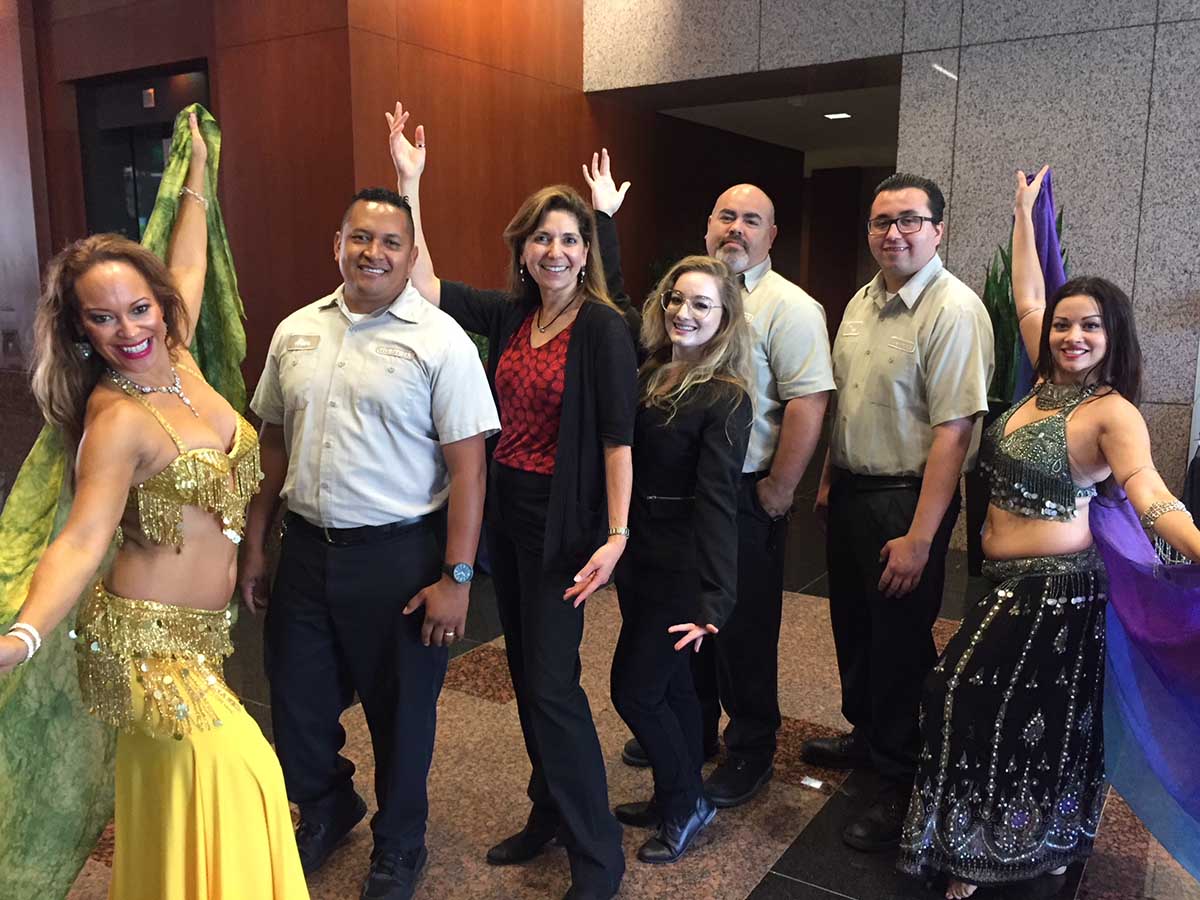 When you manage one of 14 separately owned buildings in the 48-acre Irvine Concourse campus, you need to make your client's building stand out. The judges complimented RiverRock Realty Group for its ability to develop a brand identity and create a community at AEW Capital 's 2050 Main St., which has a 91 percent renewal rate and an occupancy rate of 85.6 percent.
While keeping the LEED Platinum building in top condition, RiverRock engages tenants with pop-up boutiques, Earth Day events, summer socials, holiday celebrations, Red Cross blood drives, flu shot clinics and recycling seminars. They also strive to save tenants money through various rebate programs. For example, installing VFDs on cooling towers has zero out-of-pocket cost and results in an energy savings of $12,000 annually. In addition, halogens were replaced with LEDs in all passenger elevators, stairwells and equipment rooms, and timers were added to the domestic water heaters. Meanwhile, the building has achieved and sustained an Energy Star rating of 94/95 for the past four years.
Repositioning, Redevelopment
Gold: Suburban Square, Ardmore, Pa.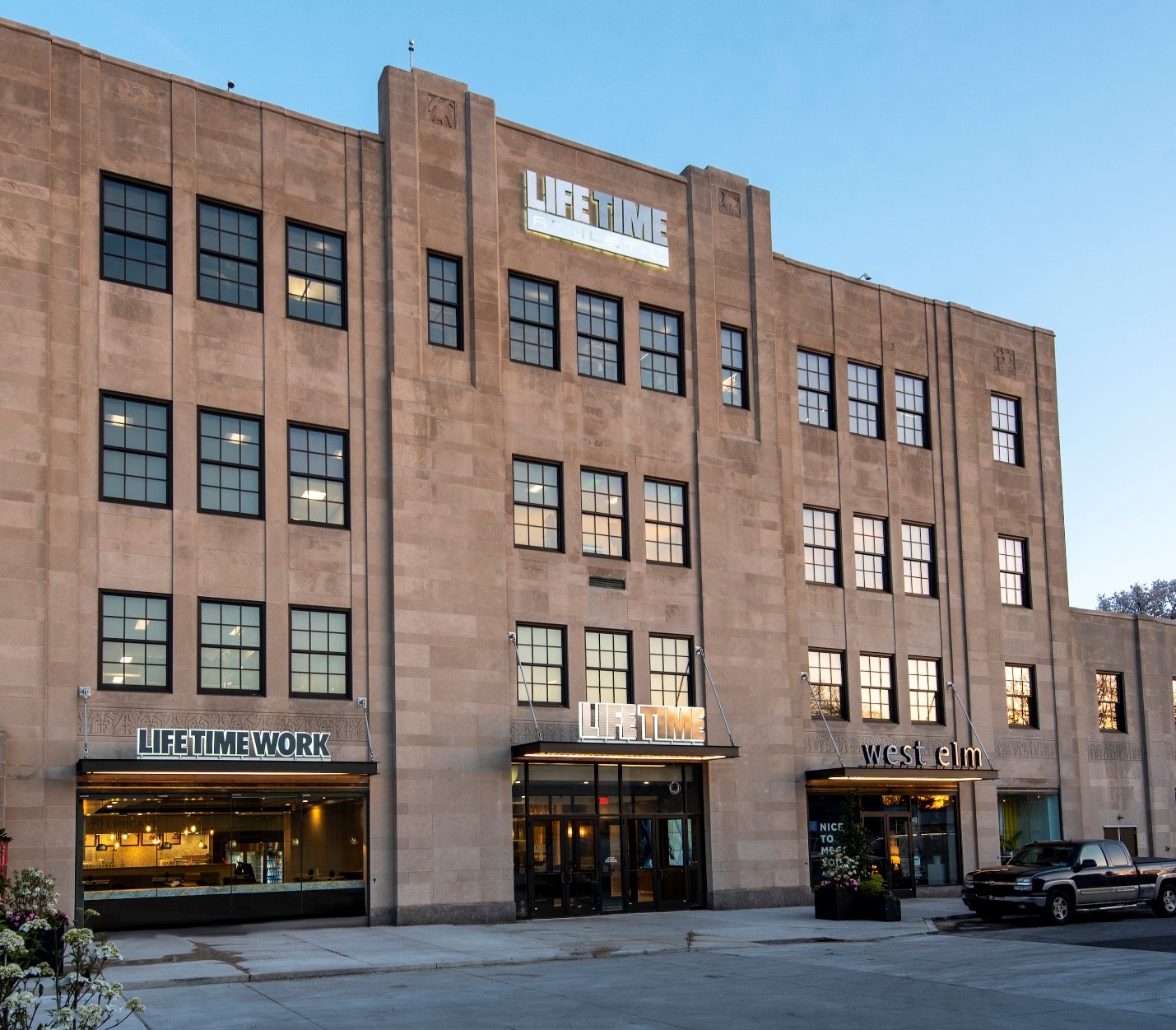 When Macy's moved out of Kimco Realty Corp.'s Suburban Square mall in Ardmore, Pa., in 2016, the retail REIT was determined not to have the property become a "zombie mall."
So the developer embarked on what would be a two-phase, $57 million renovation of the 90,000-square-foot property. Phase I involved expanding Trader Joe's footprint by 4,000 square feet and building a brand-new 629-space parking garage, thereby bringing the total number of parking spaces to 900. Outside the mall, improvements were made to the lower and upper courtyards.
Phase II involved converting the former Macy's to multi-tenant space. The Macy's space is now anchored by Life Time Athletic Ardmore—an 80,000-square-foot athletic club, spa and coworking space—and a West Elm. The judges were impressed at the uptick in occupancy from 62 to 88 percent in one year, as well as the increase in base rent.
Silver: Chandler Viridian, Chandler, Ariz.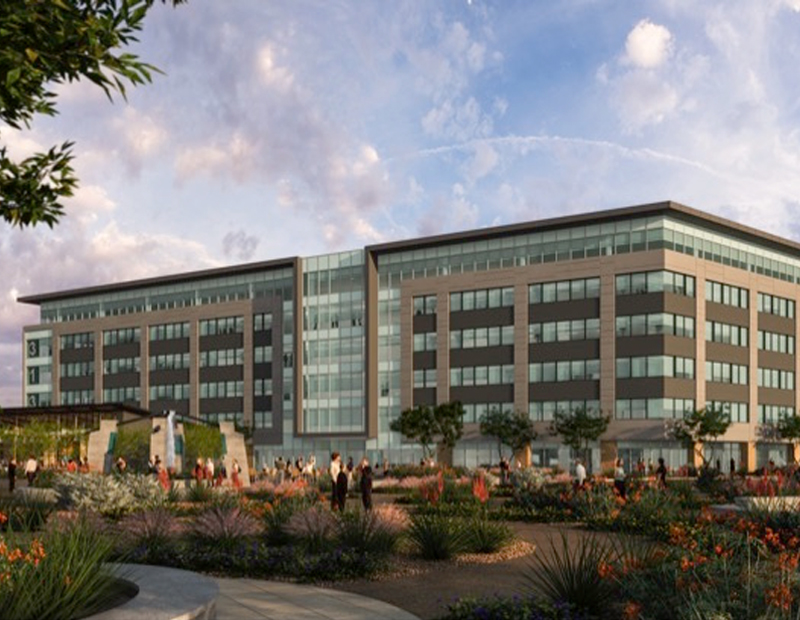 In Chandler, Ariz., Hines dismantled an unfinished hotel structure that had fallen victim to the Great Recession and replaced it with a 25-acre master-planned development. The judges credited Hines for turning an "eye-sore" into a vibrant mixed-use center.
Situated near Loops 101 and 102, the Price Road Corridor economic hub and the Chandler Fashion Center, Chandler Viridian includes the 260,000-square-foot Offices at Chandler Veridian, the luxury Broadstone Fashion Center apartments, a 136-room Cambria Hotels & Suites, the upscale Chandler Viridian PRIMEGATE retail building and a three-story parking garage. The project will also include a pedestrian promenade that provides direct access to the Chandler Fashion Center and more than 40 restaurants via a five-minute walk.
Assembling the site involved untangling a tenancy-in-common structure with 252 owners. Hines was finally able to demolish the old structure in 2014, and groundbreaking for the office building, a joint venture between Hines and clients of New York Life Real Estate Investors, was held in September 2017. Architect and engineering firm Stantec has committed to moving its Southwest regional office to the property.
Unbuilt
Gold: Epic, Hollywood, Calif.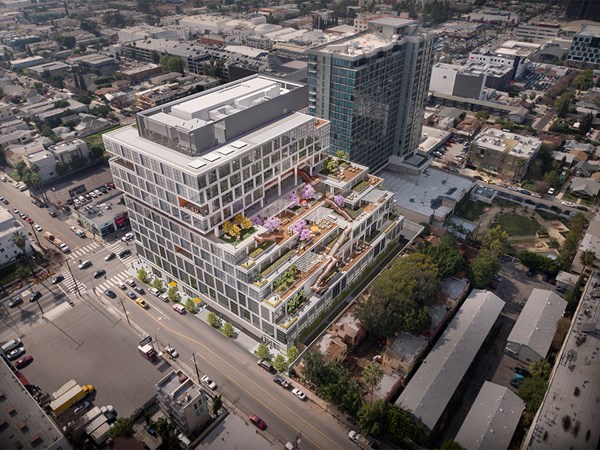 Developed by Hudson Pacific Properties and designed by Gensler, EPIC is a vertically stacked and terraced office property that maximizes the Southern California climate and views of the Hollywood Hills, the ocean and Downtown L.A. The judges applauded EPIC's developer for a design that is LEED Gold certified and allows for many terraces and impressive public spaces.
Located at 5901 Sunset Blvd. in Hollywood, the 300,000-square-foot creative campus is directly across from the developer's two Sunset Studio lots, one block west of the 101 Freeway and within walking distance of the LA Metro Redline and many nearby amenities. Netflix recently signed up to lease the entire building.
Epic features 15-foot, low-profile concrete ceiling heights, large open floor plates, walls of windows and operable glass doors, exterior staircases and fire pits on the outdoor terraces. The building's curtain wall system is one of the first in the city to feature facade-integrated solar cells. A truly modern office building, EPIC will accommodate autonomous vehicle drop-off, drone landing pads, VIP rideshare, electric cars and bikes.
Gold: The Waterfront, Vancouver, Wash.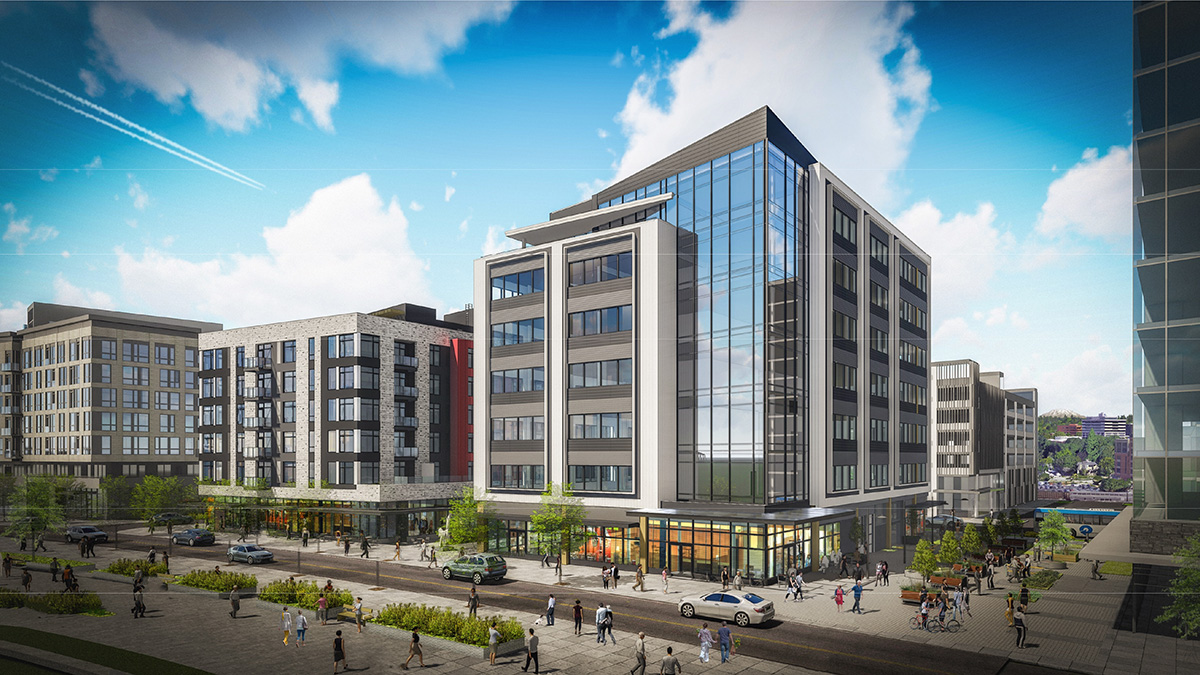 In Vancouver, Wash., Columbia Waterfront LLC and Gramor Development are reuniting the historic downtown with the Columbia River waterfront by transforming the industrial district that separated the two into a major mixed-use waterfront development.
The $1.5 billion master plan includes 3,300 for-sale and rental apartments, luxury hotels, 1.25 million square feet of office, more than 250,000 square feet of ground-floor retail and dining, and a half-mile-long waterfront public park. Tenants already committed include Hotel Indigo, Chicago Title, Fidelity National Title, M.J. Murdock Charitable Trust, Twigs Bistro and Martini Bar, WildFin American Grill and Cascade Sotheby's International Realty.
The industrial area had been dormant since 1996. The city of Vancouver, the state of Washington and Columbia Waterfront LLC, under the leadership of Gramor Development, formed an agreement to redevelop and repurpose the 32-acre site. The judges praised the project for its magnitude and extreme complexity, particularly the infrastructure improvements, which included redirecting a railroad.
Rising Stars
Ari Azarbarzin, Greysteel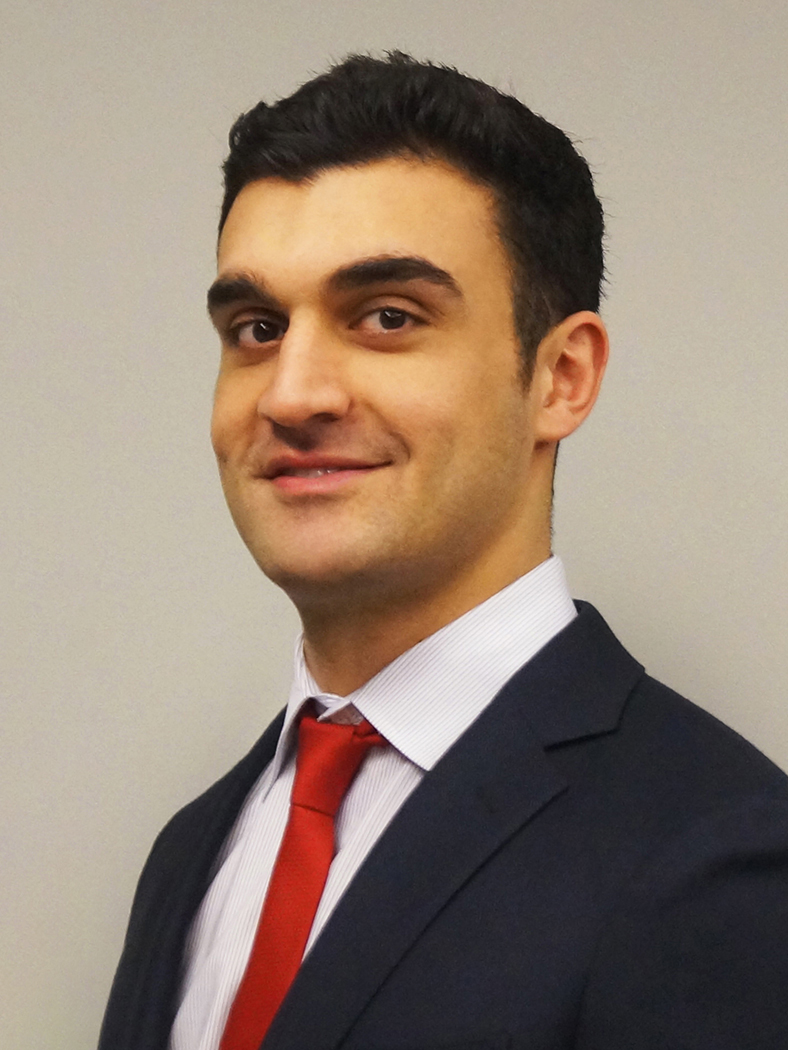 Since joining Greysteel's Maryland office in 2016, Ari Azarbarzin has helped increase the company's focus in the state of Maryland and expand its Mid-Atlantic footprint. During 2017, Azarbarzin facilitated over 23 transactions with an aggregate value exceeding $150 million, bringing his portfolio total to more than $180 million.
At just 28, Azarbarzin is a mentor in the Greysteel Apprentice program. In addition to his deal making, he is also a standout for his volunteerism, devoting his outside time to such groups as Camp City Year, an organization that provides underprivileged students with the opportunity to attend free camps; Smart Dressed Man, a local charity program that outfits men in the Baltimore area for interviews with job training programs; and Saint Martin's Pantry in Gaithersburg, Md.
"His performance and track record in just two years speak to his tremendous work ethic, leadership and ability to successfully represent our clients' interests in a very competitive market," said Greysteel President & CEO Ari Firoozabadi.
Michael Schmidt, Columbia Property Trust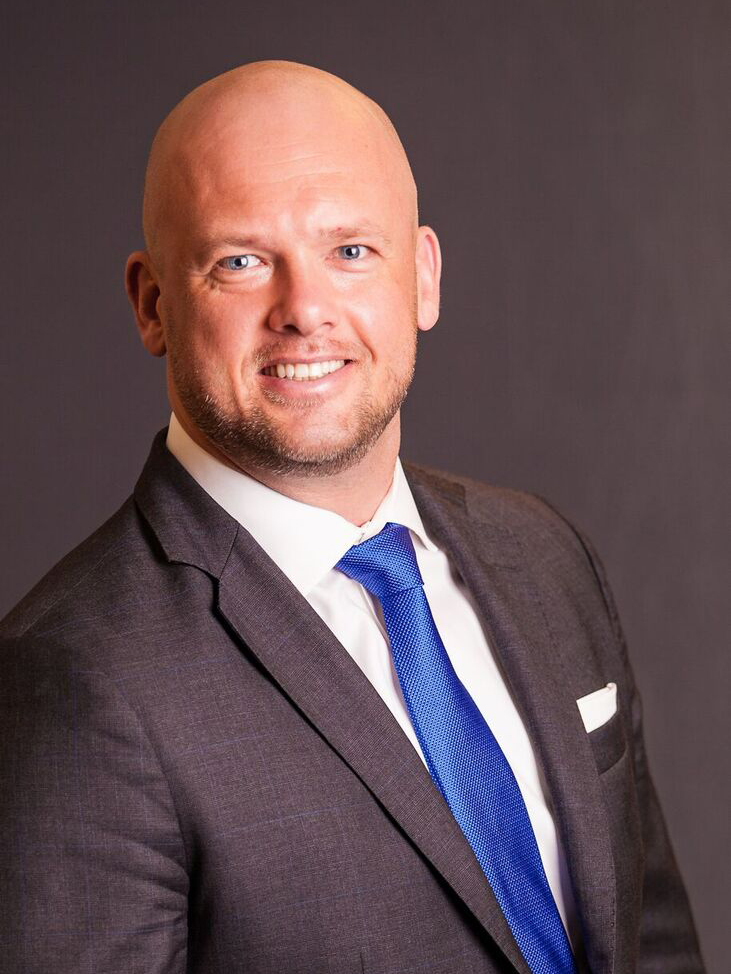 Michael Schmidt leads asset management and transactions for Columbia Property Trust in San Francisco, Los Angeles, Seattle and other regional markets. Last year, he secured more than 450,000 square feet of leasing to take Columbia's San Francisco-area portfolio from 90 percent leased in January 2017 to 98 percent at the start of 2018. Those leases created approximately $38 million in rental revenues.
Schmidt was cited for enhancing three properties in particular. At 221 Main St. South of Market, he created a 2,700-square-foot lounge and conference center where there had previously been no collaborative spaces, and he signed a 49,000-square-foot lease that enabled the building to remain 90 percent leased. At University Circle in Silicon Valley, he secured the renewal of an anchor tenant for 120,000 square feet by creating shared amenities. And at 650 California in the Financial District, he repositioned the property and captured leases or renewals totaling 315,736 square feet, more than half of which took place in 2017.
"Mike is a thoughtful problem solver and a decisive leader, and is passionate about creating and preserving value in his assets," said JD Lumpkin, executive managing director & investor services lead for Cushman & Wakefield in San Francisco.
Michael Lee, HKS Capital Partners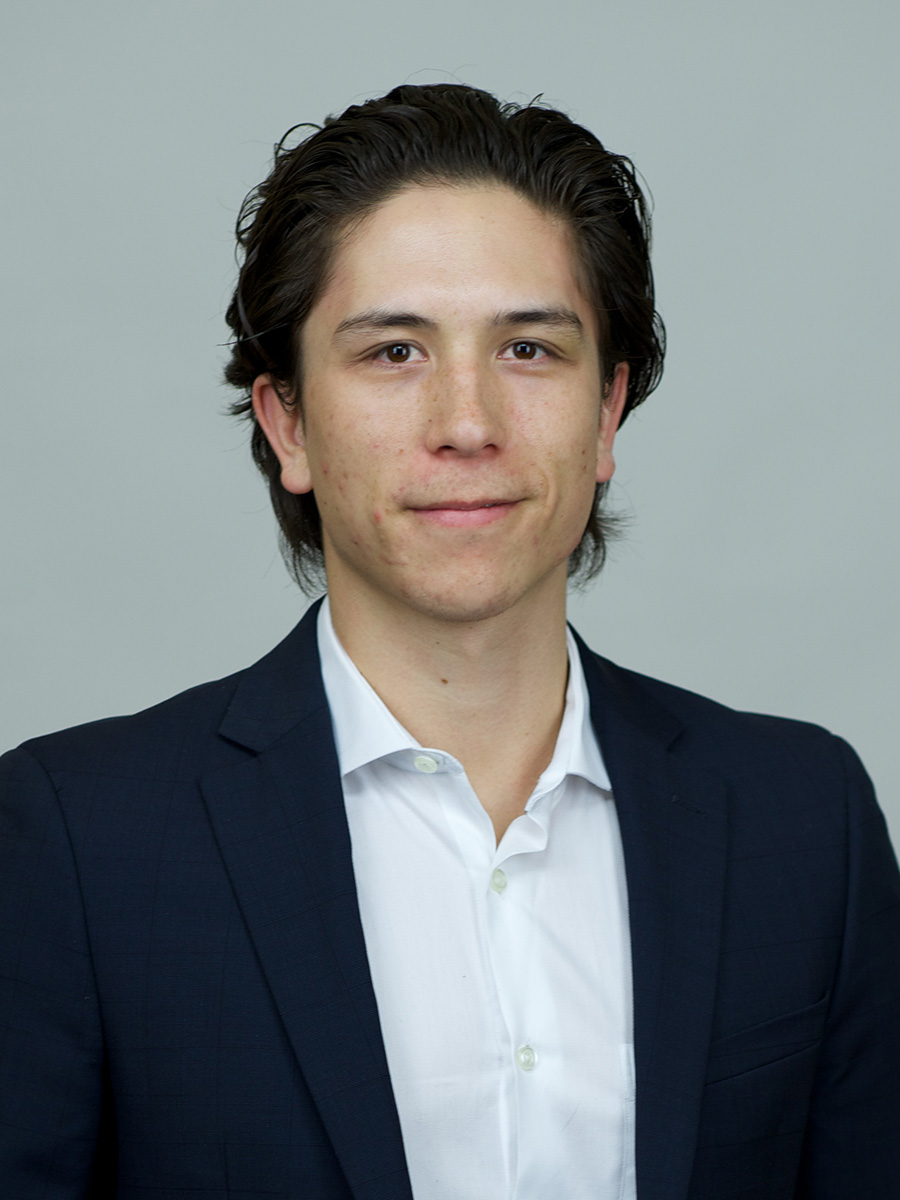 Michael Lee, 29, of real estate advisory firm HKS Capital Partners has originated more than $800 million in loans since the company's founding in 2011. In 2015, he was made a partner.
In 2017, he closed $250 million in multifamily, land, industrial 1031 exchange and triple net-leased financings, with $180 million more in the pipeline. One of the highlights of last year was convincing a bank to give a $17 million loan at 60 percent LTV with 6 percent interest to a developer client looking to build a 70,000-square-foot retail and residential project in Queens. In another transaction, he arranged an $8 million refinance of three multifamily buildings in Brooklyn. Lee helped the sponsor lock in at 3.125 percent interest after he was was turned down by a different bank for credit issues.
"Michael strives to work tirelessly for every client while using HKS Capital's close lending relationships to originate uniquely tailored loans," said HKS co-founder Ayush Kapahi. "We teach 'being there for our clients 24-7.' Michael lives it!"
Max Sauerman, Bellwether Enterprise Real Estate Capital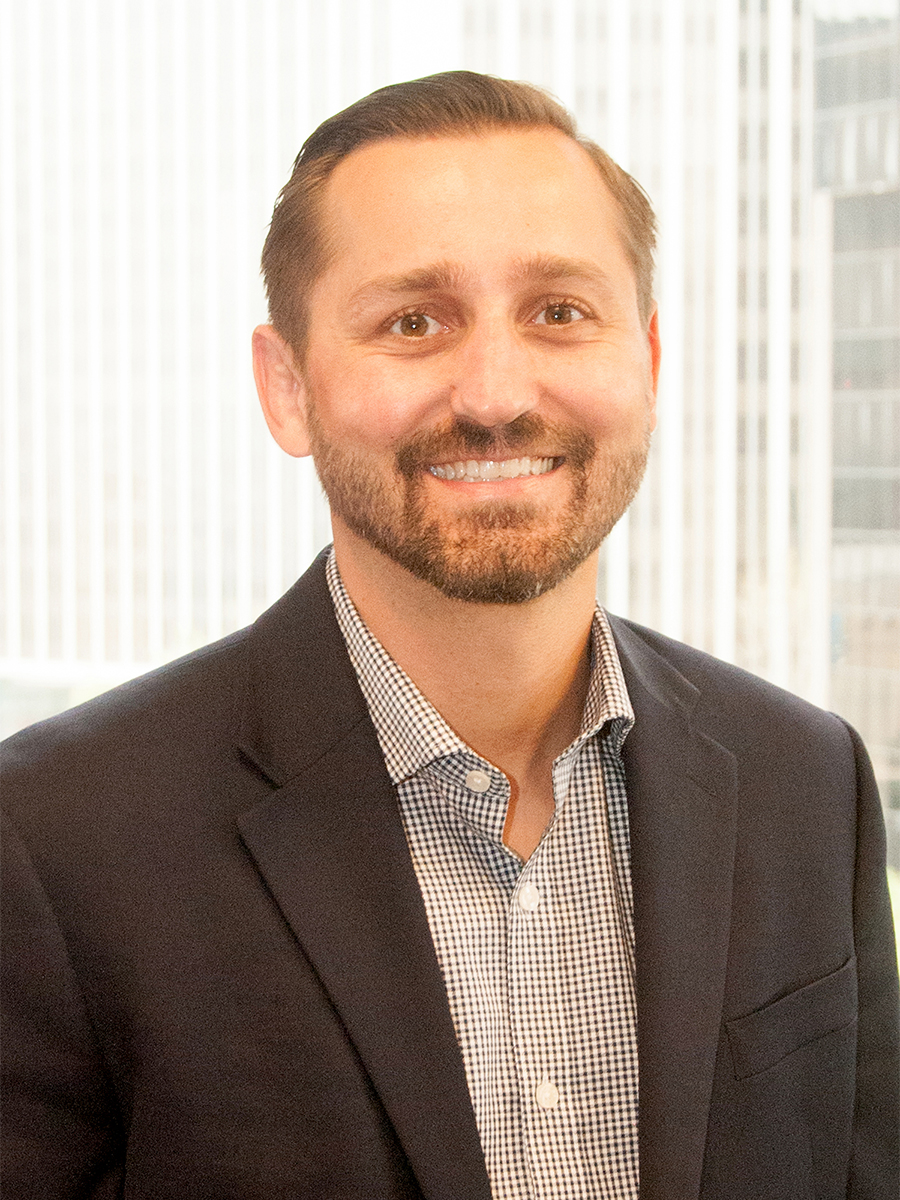 As vice president in the Los Angeles office of Bellwether Enterprise Real Estate Capital, a commercial and multifamily mortgage banking company, Sauerman—along with his longtime debt and equity origination partner, Shelley Magoffin—closed more than $850 million encompassing more than 50 transactions during the last three years alone. Deals have ranged from $1 million to $164 million, including all property types and many major markets west of Denver. The largest transaction, totaling $164 million, included a portfolio of 16 concrete tilt-up warehouse/distribution buildings totaling almost 3 million square feet in four states: Washington, Nevada, California and Arizona. That financing was arranged through Great West Life and Annuity Insurance Co. and included a 12-year loan term with interest-only payments for the first six years, followed by a 30-year amortization schedule.
"During his 13 years in the commercial mortgage banking industry, Max has remained true to his belief that building trust is the key to success," said Ned Huffman, president of Bellwether Enterprise. "Leveraging strong lender relationships and focusing on the details to solve complex problems and issues has helped him build a name for himself.  His No. 1 goal is to add value and deliver financing solutions that best meet both lender and borrower goals."