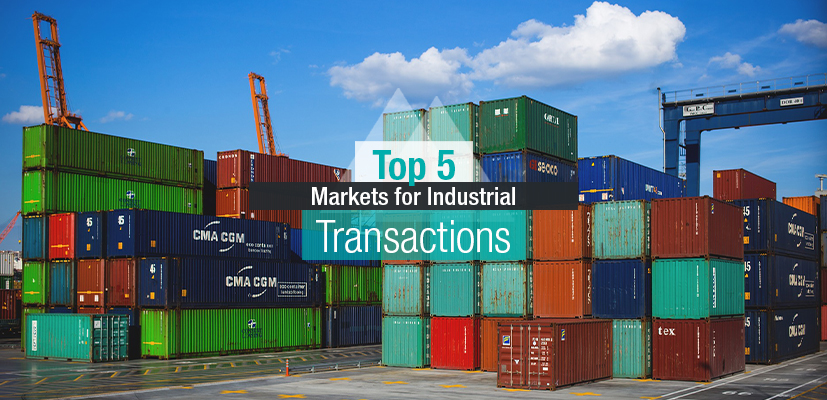 In the first half of 2021, according to CommercialEdge data, $27.8 billion in industrial transactions closed, as the sector continues to soar. This is a 41.2 percent increase in deals from the first half of 2020 when deal volume fell just shy of the $20 billion mark.
The ongoing surge in demand, coupled with low vacancies nationwide, has benefited industrial properties. Investors have deployed significant capital to take advantage of rapid rent growth: The nationwide average rent of $6.31 per square foot in July marked a 4.0 percent uptick over the year, with growth in many markets—particularly those with nearby ports—far exceeding the national figure.
The table below, based on data provided by CommercialEdge, highlights the five markets with the highest transaction volume in the first half of 2021. While investment volumes more than doubled in two of these metros compared to the same time frame last year, one market saw transactions marginally slow.
| | | | | |
| --- | --- | --- | --- | --- |
| Rank | Market | Sales Volume (MM) | Price PSF | No. of Transactions |
| 1 | Los Angeles | $2,035.7 | $190.09 | 120 |
| 2 | Inland Empire | $1,874.5 | $178.86 | 66 |
| 3 | Chicago | $1,521.8 | $66.50 | 150 |
| 4 | Atlanta | $1,441.1 | $78.04 | 85 |
| 5 | New Jersey | $1,266.6 | $199.96 | 79 |
5. New Jersey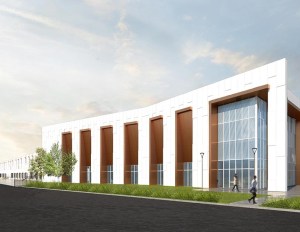 Close to $1.3 billion in industrial transactions closed in the first half of the year in the New Jersey market, placing it fifth on our list.
More than 75 percent of deals involved Class B or C assets, underscoring the importance of value-add opportunities given the lack of available land for new construction. Even so, pricing per square foot hit an average of $190, significantly greater than the $113 national figure and one of the highest in the country.
In addition to the multitude of value-add deals, several high-dollar Class A transactions closed. The largest, Property Reserve's $247 million acquisition of 10Edison, a 900,022-square-foot Amazon fulfillment center, shattered records as the largest single-building industrial deal to close in the state's history. Rockefeller Group delivered the property in 2020.
4. Atlanta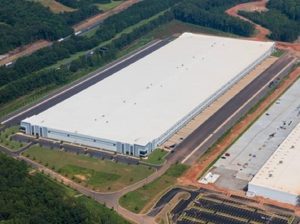 Atlanta continues to grow in importance as a major industrial hub. Demand has pushed rents up 4.4 percent year-over-year through July, even as developers have added some 17.8 million square feet of new inventory since the beginning of last year.
Transactions totaling in excess of $1.4 billion closed in the first half of 2021, more than twice the $708.3 million volume recorded during the same time in 2020. This year's deals averaged $78 per square foot, a modest 7.9 percent uptick from 2020.
Class A transactions accounted for more than 60 percent of total volume. In one of the market's largest deals, Granite Real Estate Investment Trust paid $68.9 million for a 1 million-square-foot facility in Locust Grove, Ga. The building came online last year and is fully occupied by e-commerce operator Radial Inc.
3. Chicago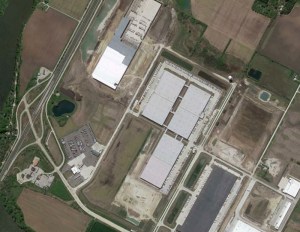 The country's largest industrial market ranks third on our list, with $1.5 billion in investment volume across 150 sales, a slight decrease from the first half of 2020. Demand for modern logistics space in the Chicago metro has remained high, even as rent growth has lagged and vacancies have increased.
The market's average July rent of $5.32 per square foot marks only a 2.7 percent increase over the year, while vacancies were 80 basis points above the national figure, at 6.6 percent.
An abundance of value-add transactions brought Chicago's pricing down to $67 per square foot: Although more than 75 percent of the market's transactions involved Class B and C properties, those same deals accounted for barely one-third of overall volume. The largest sale this year was Silver Creek Development's $126 million purchase of three buildings occupied by Michelin in Wilmington, Ill.
2. Inland Empire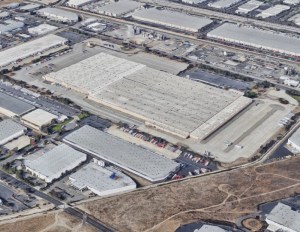 The Inland Empire's industrial market continues to lead the nation in most indicators. With demand for space soaring and vacancies at a record low of 1.4 percent in July, the Southern Californian market has responded, with rents up 6.9 percent over the year to $6.36 per square foot in July.
And with $1.9 billion in transaction volume through June—more than double the $914.5 million closed in the first half of 2020—the market takes second place on our list.
In May, CenterPoint Properties sold a 1.6 million-square-foot Class B asset at 5600 E. Airport Drive in Ontario, Calif., for $345 million to Costco. The deal is the largest in the Inland Empire's history and the biggest single-building industrial transaction to close nationwide this year. CenterPoint had acquired the 1980-built asset for $82.5 million barely a year earlier, in March 2020.
1. Los Angeles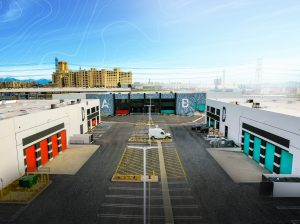 Los Angeles tops our list, with upwards of $2 billion in transactions closed between January and June at an average of $190 per square foot.
The market's demand, driven ever higher by rapid expansions in throughput at both the Port of Los Angeles and the Port of Long Beach, resulted in strong rent growth—at 6.4 percent year-over-year through July—amid low vacancies of 3.4 percent.
In one of the largest transactions in the first half of the year, Rexford Industrial paid $93.6 million for The Box Yard, a four-building creative industrial asset in the East Los Angeles submarket. The seller, Bridge Industrial, had purchased the 261,528-square-foot from Atlas Capital Group in early 2019 for $68 million.