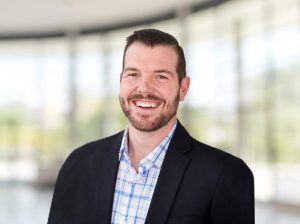 Venture capital funding into life sciences has grown by 200 percent in the past 5 years globally, according to Savills research, with the figure reaching $54 billion in 2020. The pandemic has supercharged the growth of this sector and hot spots such as the San Francisco Bay Area are reaping the benefits.
In a study of global science cities, Savills ranked the San Francisco Bay Area second, while Boston retained the top place. A wide talent pool, strong health-care infrastructure, and business and funding environment are among the top criteria required to sustain the sector.
To find out more about the topic and the renewed investment boom the metro area is currently experiencing, Commercial Property Executive reached out to Austin Barrett, executive vice president & head of life sciences with Savills North America.
---
READ ALSO: The Life Science Industry's Transformation
---
Last year was a strong one for life sciences real estate, especially in established hubs like the Bay Area. What would you say is a defining trend for life sciences this year and what is fueling it?
Barrett: Funding and investment in U.S. health-care companies is at an all-time high.
In 2020, the importance of innovation in the life sciences were heightened with the need for a COVID-19 vaccine. This trend fueled growth in funding and investment to extreme levels. In the first half of 2021, we saw U.S. venture capital funding over $20 billion, exceeding last year's total of $16 billion.
So many well-established biotech and pharmaceutical investors have fresh funds to form and start companies. The series A biopharma dollars doubled in the first half of 2021, according to Silicon Valley Bank. Amazing talent beds in the Bay Area, Boston, San Diego, Raleigh-Durham, N.C., Seattle and others are rich with entrepreneurs and scientists working on new ideas.
How does the Bay Area market differentiate itself from other life science hubs like San Diego or Boston?
Barrett: Boston and the Bay Area have very strong similarities. They are both centered around core academia in MIT, Harvard, USSF, Stanford and Berkeley. San Diego is quickly catching up with the growth occurring around UCSD.
The Bay Area has the benefit of size and existing supply—life science companies span from Mission Bay, South San Francisco, Peninsula, Emeryville, to the East Bay. This is like Boston with Cambridge, Seaport, Fenway and Waltham/Lexington. Boston and the Bay Area have a history of well-capitalized life science landlords and appetite from new investors who are attracted to these markets have continued to make them strong.
Places like San Diego are not far behind as folks like Alexandria Real Estate, Breakthrough and Phase 3 look to convert tired office and R&D buildings, and develop new product dedicated for life science occupiers.
How have tenants' needs for life science space changed during the height of the pandemic?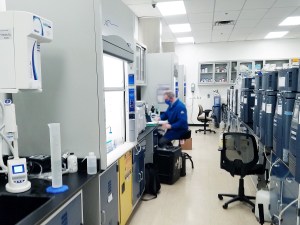 Barrett: The needs for life science space are being driven by the science and processes within labs. Their specific lab needs have not changed due to the pandemic but rather there are more companies with needs, creating this imbalance in supply and demand.
At the height of the pandemic, companies were trying to figure out how to operate their labs at 50 percent to 80 percent capacity and still produce the same amount of data at 100 percent capacity. This has prompted labs to really look at efficient and flexible lab configurations and creative measures around access and normal working hours.
On the flipside, we are seeing life science companies be thoughtful about their office needs post pandemic. Executive teams are busy understanding employee personas and how, when and where these types of roles want to work. Life science companies are starting to follow the technology trend and hiring a key individual even if they are not necessarily near their respective headquarters.
What can you tell us about demand for life science space in the Bay Area? How fierce is competition?  
Barrett: The demand is there for good lab space. BioMed Realty, Alexandria Real Estate Equities, and others have been successful in delivering products to the market that are often preleased and well sought-after if they are well located and have the necessary infrastructure for complex laboratories.
These landlords have also been successful building speculative labs to meet the timing and budget constraints of the early biotech ecosystem. We continue to be excited about the new supply coming to market but are cautiously optimistic as not all buildings are created equal, and the proper due diligence is always necessary when evaluating potential lab sites.
What are investors looking for in these new projects?
Barrett: This is about the rents and long-term nature of the leases for the investors. Of course, they are deploying significant capital into these buildings, but the life science market continues to drive premium rents and big returns for landlords and investors. Many investors are sitting on 20-year-old or 30-year-old office buildings that are obsolete considering the current state of the market and are trying to get creative to meet the flurry of life science demand.
---
READ ALSO: Barings Pays $170M for Bay Area Redevelopment Opportunity
---
Tell us about a challenging project you were part of recently and how it reflects the Bay Area market's characteristics.
Barrett: We recently worked on a project for a public medical device company in north San Jose. When we met the client, they were engaged with a competitor that was encouraging them to lease 80,000 square feet. The client felt uneasy about their growth and questioned the need for that large of a site. We got involved and took a holistic approach to their workplace and lab planning which resulted in needing only 40,000 square feet, saving the client over $1 million per year over the next 10 years.
What is Savills' strategy for tackling this year's challenges?
Barrett: We are going to be manically focused on the life science occupier and advocating for them. We plan to continue to hire exceptional teammates who come from the life science industry, who are better equipped to support our clients with their like-minded perspectives and capabilities. These biotech companies need an advocate from start to finish in this battle for talent and space.
How do you expect the life science sector in the Bay Area to perform this year and beyond? Is there more room for growth?
Barrett: This year will surpass last year's performance and I suspect it will continue into 2022 and beyond. There is so much pent-up venture capital investment dollars, public and M&A activity which will continue to fuel the life science sector. The continued and new interest by landlords and developers is hopefully going to create more opportunities for our clients to use space as a platform to advance their science. Companies will rely more on data to create proactive strategies to stay competitive for talent and space.