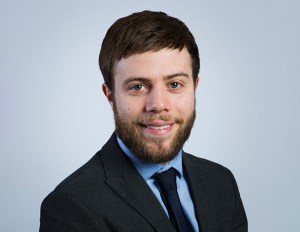 Sentiment in real estate markets around the world is toning down, following consistent improvements in the past few quarters. The tightening in monetary policy and the rising inflation are weighing on the global economic outlook.
Results from Royal Institution of Chartered Surveyors' latest Global Commercial Property survey show that almost half of the real estate professionals working in different parts of the world now feel the market is in a downturn phase of the property cycle. That marks a significant increase from only 25 percent in the first quarter of the year.
---
READ ALSO: CRE Outlook for 2nd Half Turns Downbeat
---
"I think there is a very real risk of recession emerging next year in several economies," RICS Economist Tarrant Parsons told Commercial Property Executive Senior Editor Laura Calugar in the latest podcast from the series. Parsons added that tightening monetary policies are often associated with economic recessions.
However, there are pockets of optimism. Data centers, prime industrial spaces and multifamily are likely to show the strongest returns over the next 12 months.
Here's what else Parsons talked about in this podcast episode:
General ideas stemming from the report (00:45)
Respondents' perceptions on where their local market is in the cycle (1:57)
Global occupier demand by sector (3:10)
Why investment activity is slowing down (4:14)
Real estate valuations (5:24)
Real estate sentiment in specific regions: APAC, Europe, Middle East and Africa, North America (6:38)
Economic outlook: Is a global recession nearing? (12:04)
Don't forget to follow CPE's podcasts on Spotify and Apple Podcasts!