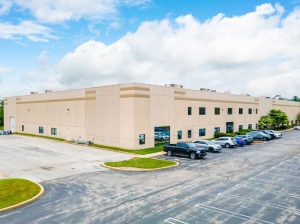 A new player has emerged in the U.S. data center market. DāSTOR LLC has made its debut with the acquisition of four data center facilities across Pennsylvania and Delaware. Founded by Kevin Mulqueen, former President of Colocation for Crown Castle, DāSTOR is privately funded by Mulqueen and a set of partners.
The company aims to become a "one-stop-shop solution" provider of colocation, hybrid cloud, security and disaster recovery, said CEO Kevin Mulqueen in a prepared statement. DāSTOR will aim for scalable data environments, targeting the enterprise, life sciences, manufacturing and government sectors.
DāSTOR purchased two data centers in King of Prussia and one in Reading, Penn., as well as a fourth facility in Wilmington, Del. The four facilities offer a combined 82,400 square feet of raised floor space, roughly 50 percent of which is dedicated to production space. Mulqueen told Commercial Property Executive that each of the four locations has availability to expand its capacity, should the need arise. All four facilities offer a power density of more than 1,500 watts per square foot and serve healthcare, manufacturing and government clients.
The King of Prussia data centers are located at 3400 Horizon Drive and 411 Swedeland Road. DāSTOR acquired the Horizon Drive building from DataBridge Sites LLC, while the Swedeland Road location serves as the central point of its partnership with MLP Ventures, involving life sciences and health technology clients.
CommercialEdge data shows that both these facilities last traded three years ago, when MLP Ventures acquired the assets in separate transactions. MLP Ventures bought 3400 Horizon Drive for $20.1 million in January 2018 and, eight months later, the company paid $54 million for the Swedeland Road facility.
All four facilities are carrier-neutral, feature redundant configurations and are audited annually for security standards. In addition, each facility features a fiber ring that connects to 401 N. Broad St. in Philadelphia, one of the largest international gateways.
Data center investment grows
DāSTOR plans to make further acquisitions over the next 12 months. "We are looking to add more geo-diverse facilities to our existing portfolio, so the mid-west, west, southeast (regions of the U.S.) would be of interest," Mulqueen told CPE, while also emphasizing on the importance of geo-diversity in meeting customer demand.
In the wake of the pandemic, investment trends in the data center sector have been impacted in more than one way. "It's clear that the global health crisis has impacted customers' willingness to travel for in-person data center meetings, with facility tours. As a result, some operators haven't been able to showcase their facilities and have struggled to keep their sales pipeline growing," Mulqueen told CPE. "Some of those operators have chosen to scale back and have put under-performing facilities up for sale, rather than attempting to continue forward."
---
READ ALSO: Data Centers Sign Up for an Upgrade
---
In a recent report, JLL found that the first half of 2021 recorded absorption of 273.6 MW across 14 U.S. markets. That figur is well below the previous year's record amount of 294.6 MW over the same period—but still the second highest since 2018, pointing at continued demand despite slowdowns induced by the pandemic.
In June, other players in the market upped their game with some large transactions. Equinix and GIC announced the formation of a $3.9 billion venture for a 600-megawatt global expansion. That same month, Blackstone announced plans to acquire all outstanding shares of QTS Realty Trust common stock for approximately $10 billion, adding 7 million square feet of data center space to its holdings.