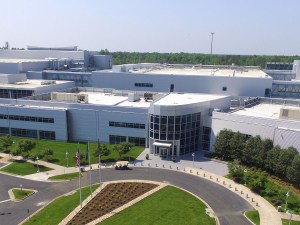 In yet another multibillion-dollar real estate transaction this year, Blackstone has inked a deal to acquire QTS Realty Trust. Under the terms of a definitive agreement, Blackstone Infrastructure Partners, Blackstone Real Estate Income Trust Inc. and other Blackstone-managed perpetual capital vehicles will acquire all outstanding shares of QTS common stock for approximately $10 billion, including the assumption of existing debt.
---
READ ALSO: Equinix Expands in Silicon Valley With $142M Data Center Campus
---
The agreement calls for Blackstone to pay $78 per QTS share, a price that marks a premium of 21 percent to the QTS closing share price on June 4. QTS is often the go-to data center solution for enterprises, hyperscale customers and government agencies. The company has a diverse portfolio of owned mega-scale data centers spanning more than 7 million square feet across 14 key markets in North America and Europe. As of the close of the first quarter of 2021, QTS had an equity market capitalization of $4.8 billion and an enterprise value of $7.1 billion.
"We are focused on investing in assets that are benefiting from strong, secular tailwinds, such as the rapid digitalization of data," Tyler Henritze, head of acquisitions, Americas, for Blackstone Real Estate, said in a prepared statement. "QTS is a leading provider of data center solutions with a portfolio of high-quality assets in desirable markets, positioning it well to capitalize on these powerful trends in the data center space. We believe the vast expertise across our business will enable the QTS platform to succeed over the long-term."
Terms of the definitive merger agreement between Blackstone and QTS provide for a 40-day go-shop period, allowing QTS to pursue and consider other proposals. If all goes as planned, Blackstone will close on the acquisition in the second half of 2021, at which point QTS will no longer be listed on the New York Stock Exchange but will operate as a private company from its current home base in Overland Park, Kan., with its same senior management team under the joint ownership of Blackstone Infrastructure Partners and BREIT.
Billion-dollar endeavors
Blackstone has not wavered from its pattern of big-ticket real estate acquisitions during the first half of 2021. In January, the global investment firm's BREIT partnered with LBA Logistics on the recapitalization of two LBA-owned industrial portfolios valued at $1.6 billion, acquiring a 60 percent combined interest across both portfolios. And in March, Blackstone Property Partners Life Sciences closed the $3.4 billion acquisition of a 2.3 million-square-foot portfolio of laboratory office buildings from a Brookfield Asset Management fund.