As the inescapable magnitude of COVID-19's impact gradually sunk in throughout the real estate industry, a communal working model seemed one of the least likely to pull through. In early pandemic days, social distancing appeared to tear coworking apart, while the entire flex office sector's future was thrown into uncertainty.
But as the dust settled and the return to office started to become imminent, interest in flexible space and leasing terms began to gain popularity again. According to The Instant Group, overall interest in agile space across the country is now well above pre-pandemic levels. "We are currently seeing over 70 percent more activity on our platform from U.S. customers than we did in February 2020," Joe Brady, CEO of Americas with the company, told Commercial Property Executive.
New York City, the nation's largest largest office market, took a hard hit during the global health crisis and is still struggling to enter its recovery phase. Demand for flexible office space in the Big Apple dropped 14 percent in 2020, compared to 2019. While the national average desk rates for flex space decreased by 8 percent last year, New York saw sharper declines, with a 15 percent dip across the city. No wonder developers have been contracting the city's flex office supply throughout 2020. "The market now looks to have stabilized from a supply perspective and we are starting to see growth return," according to Brady.
Top providers
The Instant Group has seen a more than 15 percent uptick in NYC inquiries in the first quarter of the year compared to the same period of 2020. With longer sales cycles, the numbers are slow to support a clear-cut direction, but Brady is optimistic about the final outcome: "All indicators are pointing to a market that will not just bounce back, but outperform its pre-pandemic levels."
According to an Instant Group report, IWG—formerly Regus—is still dominating the U.S. agile workforce market with a 15 percent overall share. WeWork remains in second place, but its market share shrunk from 6 percent in the first quarter of 2020 to 4.5 percent this year. In a race to become profitable by the end of 2021, the company has been trimming its footprint.
Knotel and Breather dramatically reduced the size of their offerings in New York City, allowing providers such as Bond Collective and The Yard to gain market share, according to Instant. WeWork continues to be the dominant force in the sector, with a more than 13 percent market. Small providers have been impacted the most by the COVID-19 crisis, especially in its first phases, but they still make up 75 percent of the market today.
On the other hand, Industrious is one of the key players that expanded during the pandemic, rising to the forefront in the Big Apple and making New York City the company's largest market.
Going into expansion mode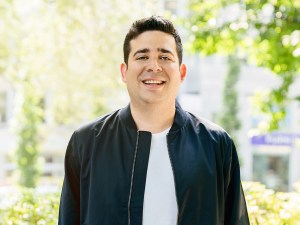 Industrious' business model is not based on traditional long-term leases, but it is underpinned by asset-lite partnership agreements with landlords, representing more than 80 percent of the agile space provider's portfolio. This model allowed the company to continue to grow its footprint over the past year, while others in the industry were contracting, Justin Stewart, president & co-founder of Industrious, told CPE.
Anticipating a growing demand for flex offices when businesses and individuals transition out of the pandemic, Industrious expanded its footprint in key markets and the provider's bet seems to have played out, as the agile market meets a new wave of demand.
With the gradual reopening of the city and companies following a phased return-to-office approach, tenants are starting to expand their coworking footprint. "Many of our members are back in growth mode and have started to go from one smaller office to multiple or take on a larger space within our location. It's really exciting to see," Stewart said.
Hybrid work has been the talk of the town, but it is yet unclear if and how the model will be implemented in the long run. When talking about the new work style, Stewart referred to a shift the company has been seeing, from a top-down approach to bottom-up—companies provide their employees with the opportunity to decide when and where they do their best work.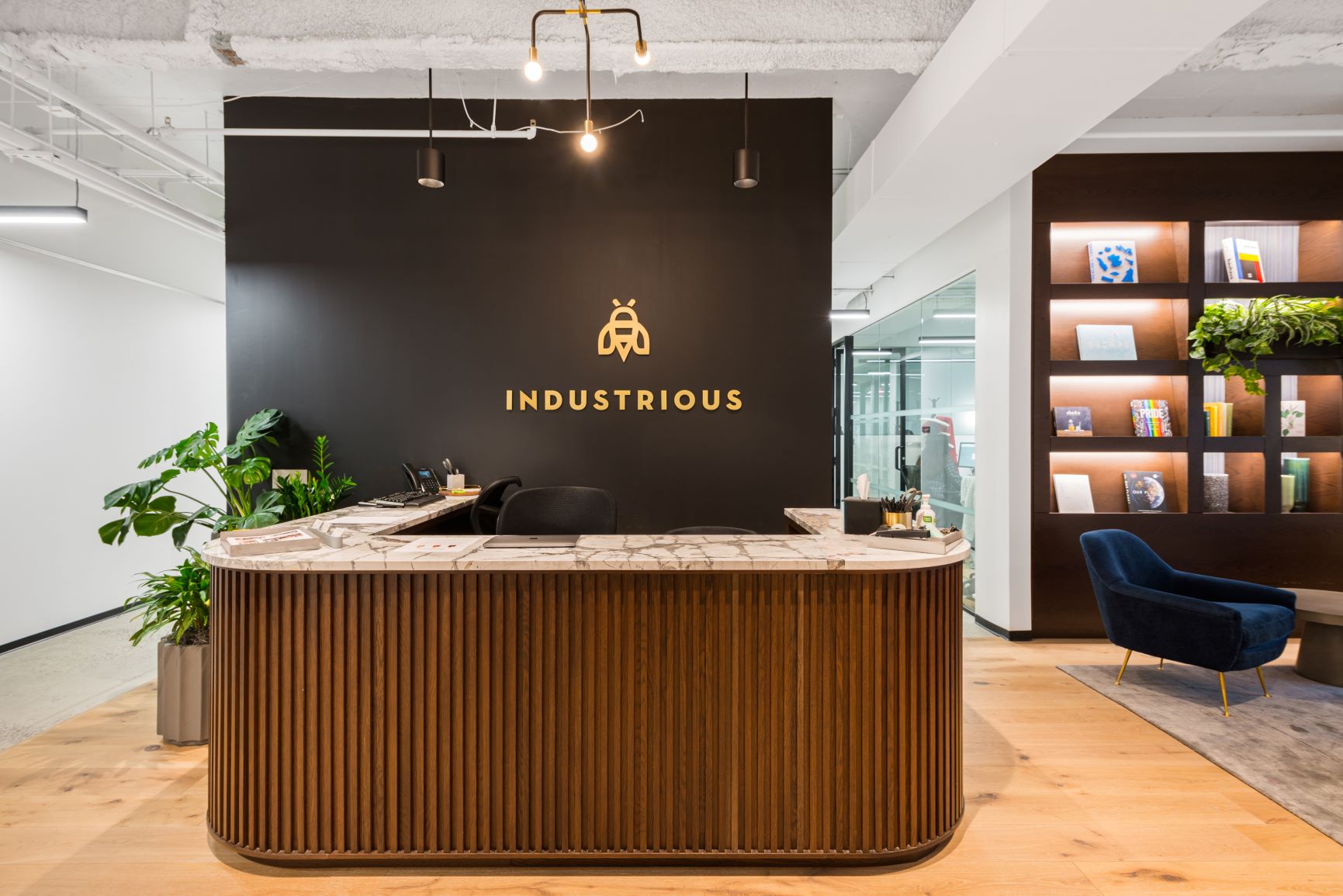 Earlier this year, CBRE announced that it will buy a 35 percent stake in Industrious for $200 million in cash, with an additional 5 percent purchase planned in the next few weeks. Through the deal, CBRE integrated its own flexible office platform, Hana, into the company, including its U.K. locations.
The merger not only established an international presence for Industrious but expanded its presence in key markets, such as Dallas, Philadelphia, California and NYC. Hana opened its 85,000-square-foot, two-floor space at Silverstein Properties' 3 World Trade Center in May 2021. For Industrious, this space meant an expansion to lower Manhattan's Financial District.
The flex office provider is not slowing down its New York City expansion. Industrious is planning on opening three new spaces this year: one in Tribeca and two in Midtown Manhattan at 135 W. 50th St. and at Vornado Realty Trust's new PENN 1 tower.
New players in the business
A growing list of landlords and outside players are getting their share of business in the agile real estate hub. Data shows that 80 percent of companies plan to use flex space as part of their strategies going forward, and roughly the same percentage would favor a property that includes its own agile workspace, according to Stewart.
The market has been undeniably diversifying: Tishman Speyer launched its own flex office platform, CBRE started Hana and Newmark took over Knotel. SL Green Realty Corp., NYC's largest office landlord, has also introduced its own flexible office platform named Altus Suites at its famed One Vanderbilt skyscraper near Grand Central.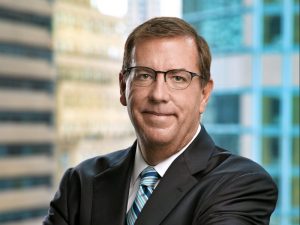 According to Steven Durels, executive vice president & director of leasing and real property at SL Green, the company developed the concept following the initial wave of the pandemic. As move-in ready suites for smaller tenants are scarce in Manhattan's new buildings, the firm decided to dedicate the full 54th floor at One Vanderbilt to Altus Suites. The smaller tenants occupying this space will have access to the 30,000-square-foot amenity floor in the building, without having to commit long term.
"We have numerous requests for smaller office space in One Vanderbilt and we expect strong demand from high-net-worth tenants like family offices, private equity firms, hedge funds and international companies that need a New York office," Durels told CPE.
The Instant Group has also picked up on this growing trend, as the company actively works with a number of landlords in easing their transition into the flex office market and developing their offerings. There are mainly two routes a landlord can take to introduce agile workspaces into their offerings. They can either create their own brand or partner with long-established providers.
"As landlords look to get closer to their occupiers and drive additional value from their assets, we think this area of the market will become a driving force in the next phase of the agile workspace sector's development," Brady commented.
Exploring the suburbs
As the pandemic fueled an exodus from dense urban cores to the quieter suburban settings and employees gained more control over where they work, demand in areas like Westchester County, Connecticut and New Jersey has skyrocketed, according to Instant. Supply will have to keep up, as 86 percent of agile space in the area is still situated within NYC.
Compared to 2019, last year's demand for flex offices in New Rochelle, N.Y., increased by 250 percent, while interest within Harrison, N.Y., a town located within a 27-minute train commute from the urban core, saw a 200 percent uptick.
When asked about how Manhattan's gradual reopening will impact suburban coworking going forward, Brady commented: "We believe the impact will be seen in the hub offices as these spaces evolve to meet the demands for more collaborative space, meeting rooms and increased amenities to engage employees while on-site. Testing will be key as work has moved from a place you go to a thing you do, irrespective of location."
Even though Industrious' New York City presence is concentrated within Manhattan, the company has three spaces in Brooklyn and New Jersey, and is looking to further expand in the suburbs. "We're absolutely seeing the need for flex office space like ours in the suburbs. We're exploring opportunities in first-ring suburbs like Westchester, Stamford, Northern New Jersey and more, and look forward to sharing more on these soon," Stewart concluded.