The exodus of office workers from America's cities has had a huge ripple effect on the traditional downtown. In fact, the long-term future of the central business district hinges in large part on whether, or when, employees stage a full-scale return to their desks.
Uncertainty in corporate decision-making has led to a sharp reduction in office leasing and sales. By February, office vacancy in the nation's CBDs had risen 250 basis points year over year, compared to 160 basis points for the office sector overall, according to Yardi CommercialEdge data.
Meanwhile, many stores and restaurants have shuttered or are barely hanging on due to the loss of the business crowd. Residential rents have dropped and multifamily investment prices have also taken a hit as many workers do  not need to pay higher rents to live in the city. Hotels are welcoming a fraction of the business travelers they once did.  
Kastle Systems, a technology security company, offers a complex and evolving picture of office occupancy. Average occupancy across 10 major cities tracked by the company stood at only 28.1 percent as of the week of May 19. Yet that figure also showed signs of upward movement: a 30 basis-point uptick compared to the previous week and a 160 basis-point increase since late April.
Occupancy remained under 20 percent in San Francisco (16.2 percent) and New York City (16.8 percent). On the other side of the spectrum, three Texas markets—Houston, Dallas and Austin—recorded occupancy north of 40 percent. These trends hint at regional variations in the momentum of major CBD office markets.
---
READ ALSO: NYC's Office Landscape Is Changing Fast. What's Next?
---
Those numbers will rise, but how quickly is hard to predict. Major financial services firms and tech giants alike have proven eager to leave remote work behind, with Goldman Sachs and JP Morgan Chase & Co. asking employees to return to the office by June or July and Google setting a deadline of Sept. 1.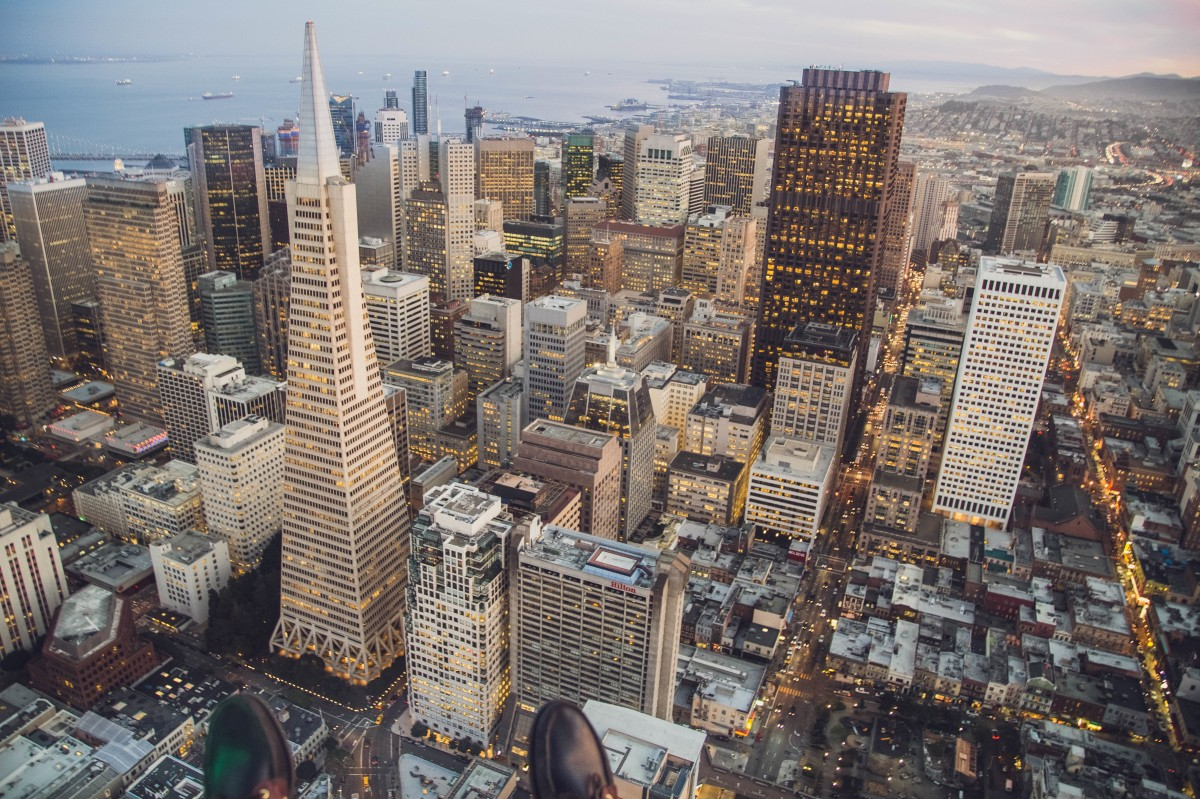 Provided that workers return in sufficient numbers, that process could drive the revitalization of formerly bustling CBDs that have suffered business closures and reduced retail demand. But other, longer-term threats may continue to weigh on the viability of downtown areas.
"I think the challenges of the central business district are the same today as they were before," said Diane Hoskins, co-CEO of Gensler, during the Urban Land Institute's virtual spring conference in May.  She cited traffic congestion and neighborhoods that lack opportunity as chronic problems.
"There's such an outcry, and I think it's a universal outcry, for walkability, for access, for services—to be within a humane distance, if you will," Hoskins added. "This idea of the hour, hour-and-a-half commute is something that people are questioning."
However, some observers view this time as an opportunity for the CBD to make a major transition, like Richard Florida, a noted urbanist and University of Toronto professor. "As I see it, the Central Business District will evolve into a hub in a system of more decentralized Neighborhood Business Districts that span from the city center out to the suburbs and rural areas," he wrote for Bloomberg CityLab in May. "Far from being dead, the CBD is perhaps the single best place to be transformed in this way." Florida calls CBDs ideally suited "to be remade as more vibrant neighborhoods where people can live and play as well as work."
Moving Parts
Another factor shaping the issue is a remarkable migration pattern that has emerged over the past year. The disruptions of the past year also prompted a modest urban exodus, with 82 percent of urban counties recording more move-ins than move-outs during COVID-19, according to data compiled by Bloomberg. Over the same stretch, a larger number of suburban counties—91 percent—saw more people moving in than relocating out.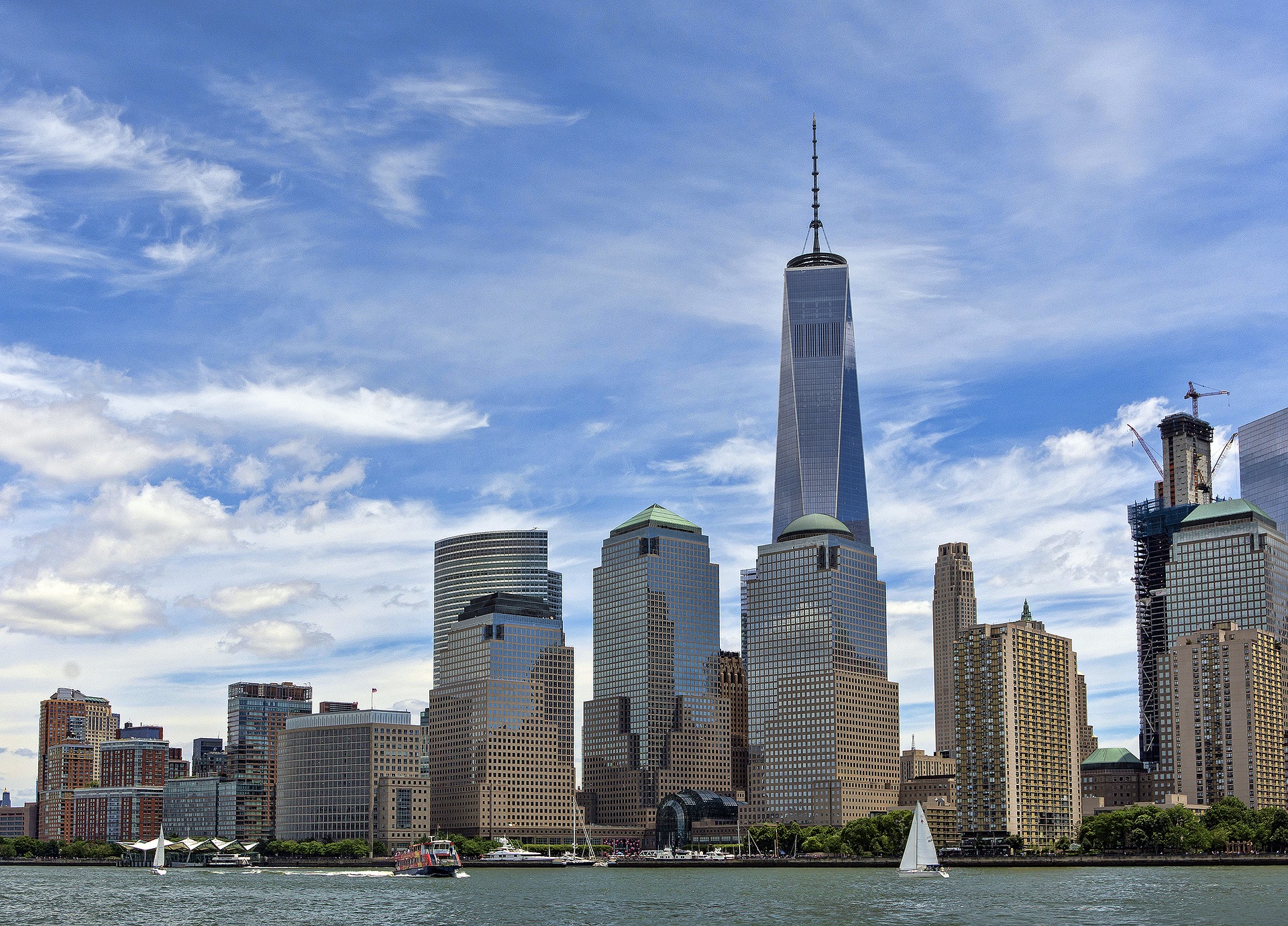 While Sun Belt states like Florida and Texas gained residents, national migration rates increased just 3 percent between March 2020 and February 2021. Rather than leaving for other regions of the country, relocating city-dwellers tended to stay in their current metropolitan area and move outward from the urban core. Bloomberg found that 84 percent of the moves in America's 50 most-populous cities were to locations within the same metro area.
As many cities welcome back workers and pandemic restrictions are lifted, it's possible that urban residents will rediscover the attractions of high-density living. Last August, 39 percent of New York City residents reported that they were exploring a potential move out of the city, according to a survey conducted by Gensler. That number dropped to 26 percent in the latest survey this past February.
The transition from remote work is likely to further affect those plans. The adoption of hybrid work models, in which employees report to the office for part of the week, could reshape living arrangements in other ways.
"If two years ago, you might have thought you wanted to be no more than 45 minutes (from New York City) on Metro-North, now you might take that out to 90 minutes, because you're only coming in twice a week," said Nicole Beauchamp, a Manhattan-based agent with Engel & Volkers Real Estate, referring to the commuter rail line that links New York City to the Connecticut suburbs. That, in turn, encourages a commuter to buy a larger house that's farther from the office.
But it's unclear whether business districts, which are so heavily reliant on corporate expense accounts and entertaining clients, can thrive when workers are spending much of the week at home.
"Maybe the two days that you are in the city, those are the days that you have your power lunch at the Regency, then you have your dinner," Beauchamp said. "If everybody's kind of staggering these two or three days a week that they're in the office, will that be enough for these restaurants?"
Branching Out
The pandemic has accelerated growing interest by large firms in suburban office projects, a trend exemplified before the outbreak by companies such as Amazon, which in 2018 chose Arlington, Va.—a neighboring suburb of Washington, D.C.—for its massive HQ2 campus. (The e-commerce giant revealed its proposal for the 3.3 million-square-foot second phase of the development in February.)
"The closer-in suburban locations or cities that have a suburban feel are definitely becoming very active as we look at the tech sector especially," Hoskins noted. This decentralizing tendency will play out differently in CBDs that rely heavily on suburban mass transit compared to those where most commuters drive. In cities like New York, Chicago, Washington, D.C., and San Francisco, corporations may feel more pressure to locate offices close to where their workers live.  In contrast, daily commutes may tend to be considered less burdensome in more car-friendly Sun Belt metros like Dallas, Houston, Miami or Phoenix.
One intriguing effect of the crisis has been new interest in suburban coworking locations. Demand for flexible office space—as measured by inquiries to the company's listings platform—fell 22 percent in New York City in 2020, reported The Instant Group, a workspace innovation firm.
At the same time, demand surged in alternative locations: 60 percent in Greenwich, Conn., an upscale suburb on the Metro North commuter line, and 250 percent in nearby Newark, N.J. "By and large, the big demand for the suburban areas is coming from corporations  trying to master their return-to-office plan," said Joe Brady, CEO Americas of The Instant Group.
Brady added that corporations are exploring a hub-and-spoke office arrangement in which employees can have a "work-near-home experience" that's outside the house, complete with an industrial internet connection, a printer and engagement and collaboration with coworkers.