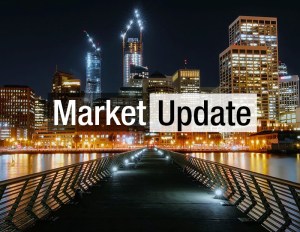 In April, there was a single significant office sale across the five boroughs in New York City, in line with the drop in investment activity from the previous month, CommercialEdge data shows.
The Kaufman Org. has expanded its portfolio with the $34.5 million trade of The Haymarket Building in Manhattan's NoMad neighborhood. The buyer acquired the 86,000-square-foot asset from MFM Properties LLC, under a newly formed 99-year ground lease. Kaufman is a veteran ground lease investor, and these types of contracts have been fairly popular amid a pandemic-induced volatile market sentiment.
In March, Brookfield Asset Management finalized the purchase of a 25 percent stake in Tower 46, a 348,000-square-foot high-rise in the Diamond District, closing on the only notable transaction in the city that month. SL Green Realty Corp. sold its stake for $275 million, or $739 per square foot.
As of April—aside from Brookfield's stake purchase—a total of four properties spanning 857,875 square feet changed hands within NYC, the sales amounting to a total of $1.1 billion. In the same period last year—including the city's full lockdown in March and April—24 properties totaling 4.8 million square feet sold at a combined $3.6 billion. The figures reveal a dramatic drop in transaction activity, as sales shrunk to 30 percent of last year's volume.
The largest transaction this year remains SL Green Realty Corp.' $809.9 million sale of 410 10th Ave. in Chelsea, which officially closed in January. The deal was announced in November 2020, as the parties signed on an initial price of $952.5 million. Amazon anchors the asset, leasing nearly half of the 638,000-square-foot, 20-story tower.
CommercialEdge covers 8M+ property records in the United States. View the latest CommercialEdge national monthly office report here.