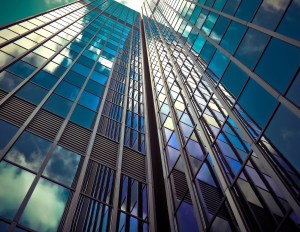 Almost two years into the pandemic, a new reality of how and where we work set in. While 2021 came with its own array of challenges, people and businesses began looking outward again, thanks to the COVID-19 vaccine rollout, federal actions and strong capital flow within the office sector.
---
READ ALSO: Has the Pandemic Changed Everything?
---
"Plans were developed and, in some cases, implemented to reengage the new paradigm of balancing office and remote work, and locate the type of office environment that was suitable for this new dynamic," Joe Learner, vice chairman at Savills, told Commercial Property Executive.
This new paradigm and the alterations that came with it required a change management process that impacted the existing employer-employee relationship, and the relationship between workers and the office, he further added.
Lessons learned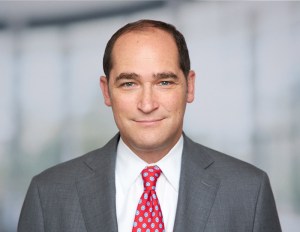 Uncertainty around the future of office work dominated the sector in 2021. Todd Henderson, head of real estate Americas at DWS Group, noted that some believe that work-from-home is an aberration and the leasing market will return to normal once the pandemic subsides. Others consider that the pandemic has permanently altered working habits.
"We think the reality is somewhere in the middle," Henderson stated.
Understanding both the necessities of the company and the needs of the individual requires four main points, according to Learner—listening intently, gathering and processing data to make the most informed decisions, empathizing with those that are impacted by any changes, and providing counsel to the business so it is positioned to act at the appropriate time.
The office environment is a key facilitator in supporting these needs, alongside training and development, culture indoctrination, continuity and collaboration. In a hybrid environment of work-from-home and work-from-office, innovation is pivotal to ensure the previously mentioned factors don't suffer, Henderson noted.
According to a JLL report, 72 percent of employees are longing for human connection, as well as a safe and healthy lifestyle, rather than just a place to accomplish work tasks. "As companies adapt their workspaces to satisfy the new ways of working, creating a human-centric environment will be key to meeting employees' post-pandemic office needs," John Gates, CEO Americas Markets at JLL, said.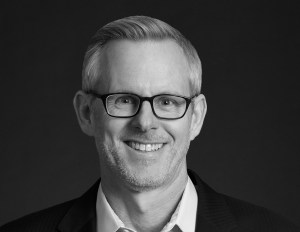 While 2021 continued 2020's direction of reduced demand for office space, it did it with a greater level of optimism for the future. According to Learner, this reduced demand led to an oversupply issue in many markets and a shift in owner return expectations. For many organizations, the acceptance of some form of hybrid work became the standard.
As a result, 2021 became a year for major trends. Learner identified these as strategic planning to align the real estate portfolio to the post-pandemic needs, a reevaluation of the office environment to plan for the changes to functionality and density, and the creation of new office policies that support the hybrid model.
Another predominant trend identified by Greg Martin, principal and managing director at Avison Young, was the flexibility of the office sector on all fronts, including geographic locations, the work week and work hours, and even transportation.
Trends to watch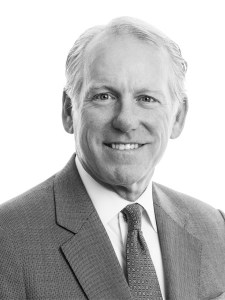 As we step into 2022, Learner thinks tenant's flight-to-quality trend is here to stay.
"Amenity offerings that resonate with all age demographics and area amenities that appeal to workers that want more from their office environment than simply a place to commute to and from, are important components for space users in order to make a successful holistic decision," Learner said.
Gates is convinced that landlords will continue to invest in the workplace technologies that will help them better understand how their spaces are being utilized and create strategies that ensure continuity between in-office and remote work.
Geographic relocations are a major trend developers and investors should keep an eye on, Martin noted, as an increasing number of companies are looking at states such as Florida and Texas for tax benefits, or at cities such as Nashville and Denver for lifestyle amenities.
---
READ ALSO: Sun Belt Boomtowns Ride Out the Pandemic
---
Another key aspect to watch going forward is office occupancy, Henderson pointed out. Reports show that less than 40 percent of the overall office space is being used as of now. This has been improving from a pandemic low of about 15 percent. But how far—and how quickly—will occupancy get back on track?
"On the leasing front, net new demand has been negative for six straight quarters at the national level. But some markets have fared better and even some hard-hit cities like San Francisco and New York saw positive demand in the third quarter," Henderson said.
Tackling challenges, changing strategies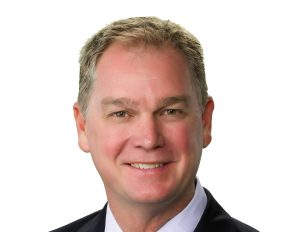 Despite previous gloomy forecasts, the office sector continues to play a pivotal role in the way businesses operate—even though that role is changing and the office itself is changing as a result. Learner believes that for most markets, this has meant that demand has exceeded expectations, "albeit expectations were very low".
There's an uptick in demand, as companies near their return-to-office date and have more clarity to make future office decisions.
"However, the supply that was returned to the market will take years to work itself through the system. Buildings that have perceived advantages in quality and location will fare much better," Learner said.
The biggest challenge landlords face is that there is robust demand from tenants and investors for new development. As a result, in markets where development is forging ahead without many restrictions, this new supply will create an imbalance that will impact existing owners acutely.
The passage of time will allow for a rebalancing, but in the meantime, this imbalance may suppress demand. In the oversupply condition of many markets, reduced demand extends the period by which landlords must make additional investments into tenant concessions and building improvements to increase occupancy. This results in lower returns and, in some cases, the need to recapitalize the property, Learner concluded.
On a brighter note, Henderson thinks most corporate tenants are financially healthy and have continued to honor their leases, regardless of whether they are using their space or not. "Cash flows have held steady and delinquencies on office mortgages are muted. Meanwhile, very low interest rates have bid up the values of trophy assets leased to credit tenants on long-term leases," he said.
Experts from DWS Group believe that a relatively small shift toward hybrid work could weigh on office demand as tenants run out their leases. This doesn't mean the market will experience a sharp correction, but it could stagnate for a period of time.
Of course, there are plenty of exceptions, including buildings in high-growth markets, as well as life sciences and medical office properties. Gates expects conditions to remain favorable to tenants for the foreseeable future and to ultimately see the office market rebound in the medium to long term as economic growth accelerates, particularly in knowledge and innovation industries.