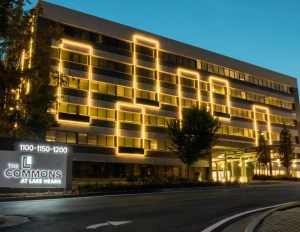 The medical office sector proved resilient in the face of adversity due to its strong pre-pandemic fundamentals, coupled with a rise in the population of residents aged 65 and over, Marcus & Millichap research found. While the medical office inventory continues to grow across key metros to accommodate demand, investors also seize the opportunity behind redeveloping outdated medical facilities.
The Commons at Lake Hearn in Atlanta's Central Perimeter Crossing submarket is one of the developments speaking to this trend. Scott Martin, vice president of SK Commercial Realty, oversaw the recent rebranding of the three-building medical campus, which has undergone a $65 million transformation. Commercial Property Executive asked Martin to discuss how redevelopment projects can respond to the shifting needs of health-care providers and patients alike.
---
READ ALSO: The Life Science Industry's Transformation
---
How much has the medical office landscape shifted since the onset of the pandemic?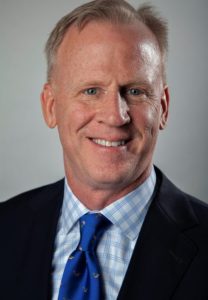 Martin: At the beginning of the pandemic, many people expected the medical office sector to completely halt as everything else in the world seemed to, but while there was a short pause, the sector remained resilient thanks to stable occupancy rates and the unwavering need for in-person doctor-patient visits.
The lasting effects of the pandemic continue to have a major impact on behaviors, from both a tenant and patient perspective. We are seeing individuals and businesses shifting from more densely populated areas to spacious suburban settings. Medical users are also beginning to see the benefits of being located in easily accessible, suburban locations and, in some cases, are seeking to relocate.
In which way are changing patient needs shaping the sector?
Martin: With standards and needs shifting for both tenants and patients, medical office landlords and developers are taking a more proactive approach toward investing in and incorporating on-site amenities and modern features to elevate medical office spaces beyond an outdated shell, creating a dynamic in-person experience.
Whether for routine visits or elective procedures, a trip to the doctor can be intimidating, and investing in features such as the natural surroundings of the property and on-site food and beverage offerings will help facilitate a more positive overall experience. As we're beginning to see an uptick in leasing activity, practices themselves are taking a serious look at their patient experience. From the time patients park their cars to the time they enter waiting rooms, practices are looking to create an inviting and seamless visit.
While the pandemic accelerated other trends such as telehealth appointments, the need for convenient and accessible on-site care isn't going away anytime soon. For many medical office facilities and doctors' offices, amenities such as outdoor green spaces or Wi-Fi-connected pocket parks have never been at the forefront of design, but rather seen as an unnecessary and added cost. However, in today's changing landscape, we are beginning to see the importance each component of a medical office campus plays in the overall patient experience.
You've been involved in the rebranding of Perimeter Crossing and The Commons at Lake Hearn. Tell us more about this project and what makes it stand out.
Martin: Our team is currently engaged to handle the leasing and management assignments for The Commons at Lake Hearn, a premier 655,000-square-foot medical office complex situated on 12.1 acres in Pill Hill, the center of Atlanta's health-care and medical science hub. The project recently underwent a complex-wide, multimillion-dollar renovation.
The revitalized project features a 300,000-square-foot, five-floor parking deck and additional surface parking; three medical/technology/office buildings totaling 355,000 square feet; and more than two acres of beautifully landscaped green space with eco-friendly rain gardens and patios, creating a leisurely atmosphere for tenants, patients and visitors. We were fortunate enough to have the existing land and good infrastructure to spread out and incorporate green space and other outdoor amenities into the fabric of the campus.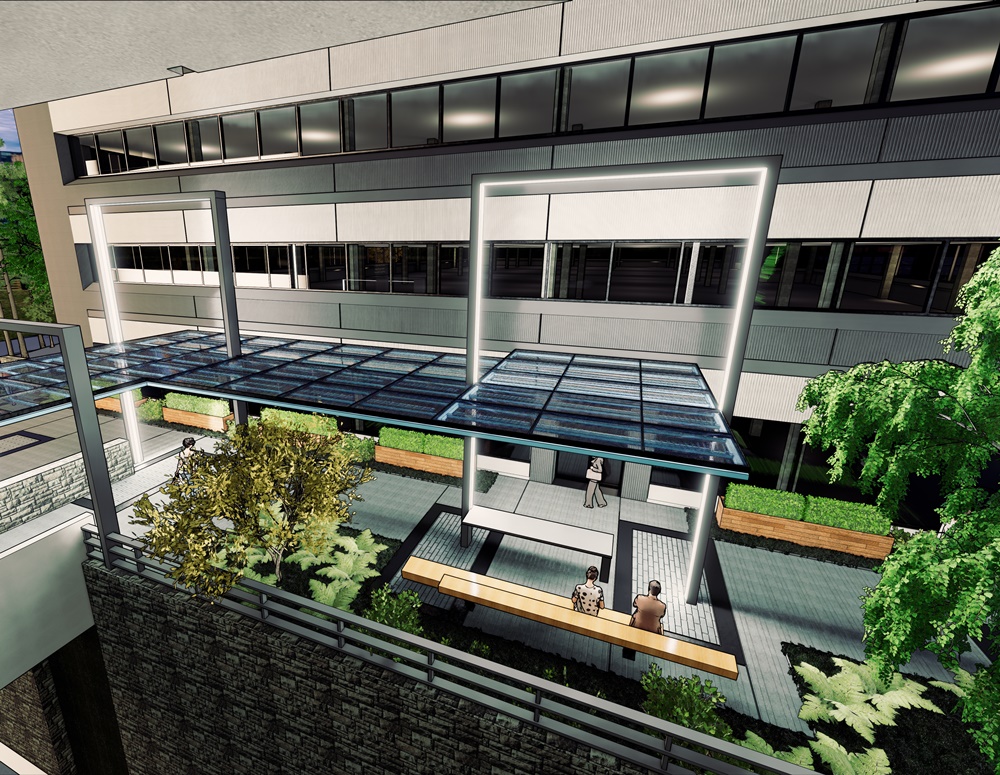 The medical office complex also features renovated interior common areas, restrooms, building systems, a new conference center and a full-service restaurant. Nearly complete, The Grille will be open for breakfast and lunch five days a week and will offer a full menu of fresh and healthy options—a rare addition among medical office facilities.
While the project was originally constructed in the late '70s, thanks to the massive investment, it now has the look and feel of a new medical office development and that "newness" stands out from other outdated medical office buildings in the market.
---
READ ALSO: Capturing Value From Health-Care Collaborations
---
To what extent does the project meet the needs of a post-pandemic world?
Martin: Before the renovation of The Commons at Lake Hearn, very few patients or tenants utilized the existing outdoor areas. The green spaces were overgrown and there were no patio areas where people could sit and relax between appointments or throughout the workday. To change this, the team viewed the renovation through the lens of patients and tenants, identifying ways to enhance the overall experience. A $1.1 million investment was made to add a 1,200-square-foot canopy with a glass roof and install outdoor seating to accommodate more than 80 people.
Within the building interiors, the complex has upgraded to new MERV-13 air filtration systems, chillers and air handling units to improve air quality.
How will this project impact the Atlanta medical office landscape as a whole?
Martin: The Commons at Lake Hearn is giving the medical community a brand new offering where there is not much else like it in the market. However, as investment in medical office around metro Atlanta continues to grow—with other major projects including 371 East Paces and Midtown Medical on Ponce—there's a noticeable effort to revitalize medical office campuses to attract top-tier health-care providers from across the Southeast.
What drives development in the Pill Hill area, besides the $1 billion upgrade Interstate 285 is currently undergoing?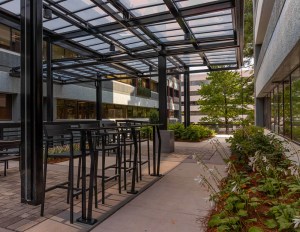 Martin: When you think about health care in Atlanta and across the Southeast, you think of Pill Hill. The area's reputation alone is one of the biggest differentiators and drivers for major health-care providers looking to relocate.
Within the surrounding Central Perimeter submarket, there has been a major acceleration in terms of economic growth. Central Perimeter has consistently been a hub for Fortune 1000 companies and a place where corporate America—such as Mercedes-Benz and State Farm—can land and thrive. Thanks to the Perimeter CID's involvement and pro-business-oriented mentality, the area is booming.
The submarket is also Atlanta's most transit-served market, with three separate MARTA stations, including one dedicated specifically to the Pill Hill area itself—less than a 10-minute walk from The Commons at Lake Hearn. With other surrounding projects such as Insight Global's recent investment in the area near Perimeter Mall and the redevelopment of the former Gold Kist headquarters, there is a noticeable effort to densify the surrounding submarket into a connected and thriving hub.
Please share your thoughts on the metro's MOB sector's future.
Martin: The medical office sector is like a glacier. It moves at a slow and steady pace. As we look to what the future holds, medical office will continue to be solid, stable and healthy, with a well-balanced supply and demand of product. We can also expect to see a flight to quality. We are beginning to see that as health-care tenants seek top-tier amenities and opportunities to better the patient experience. That trend will continue moving forward, especially as long-term leases are up and there's an opportunity to relocate.