The U.S. is vaccinating an average of 1.8 million Americans per day, and roughly half of the U.S. population has received at least one dose so far. This means the dawn is upon the dark times brought on by the coronavirus. Even though nobody can tell if or when most office workers will return to their pre-COVID-19 routine, preparations are being made, and one of the pressing priorities is mental health and well-being.
May is mental health awareness month and the importance of this concept is perhaps higher at this time, when the pandemic—with its antisocial measures—has taken its toll on employees across the globe.
---
READ ALSO: Reimagining the Workplace After the Pandemic
---
After more than a year of working remotely and limited social interactions, people have reevaluated their priorities. Recent findings showed that 72 percent of employees favor a work-life balance over securing a comfortable salary in a post-pandemic world. Aware of this, companies are working on designing the future workplace to meet their employees' changing needs and preferences.
Chief Product Officer of Corporate Solutions at JLL, Cynthia Kantor, described to Commercial Property Executive how the company is ensuring that its 91,000 employees and its entire client roster receive support to combat mental health and productivity challenges, in some cases exacerbated by remote work.
How is the work-life routine at JLL amid the pandemic? How has your work-from-home experience been?
Kantor: It's been a stressful, uncertain time and many of our employees, like most workers across the country, are experiencing the pandemic on a deeply psychological front. While there are endless elements of our current reality that we can't control, we've found that the best way to empower our employees during this challenging time is to create an open dialogue and to listen and acknowledge their concerns.
At the beginning of the pandemic, for me personally, as a working mother of three children, it was very liberating to be on video calls and see my male colleagues deal with the types of child care interruptions that I have long become accustomed to. A silver lining to this forced remote-work period has been the democratization for all working parents, not just mothers. Dealing with child care issues and worrying about interruptions on business calls became destigmatized more rapidly over the course of 14 months than it had been in the previous 14 years.
As the pandemic has consumed our day-to-day lives, I've also missed the in-person collaboration and social cohesion that being in the office offers. My first day back in the office was such an energizing experience. With the positive momentum around vaccines, I'm looking forward to spending more time in the office and reconnecting with colleagues I've been separated from during the past year.
For employees, what have been the most challenging aspects of shifting to the new work environment? What about for those in leadership roles?
Kantor: At JLL, we were able to adapt quickly to the greatest work-from-home experiment in history as we have long held to a culture of flexibility and we had much of the necessary tech enablement already in place. But despite the flexibility benefits of remote work, we found through an all-people survey that the majority of our workforce wants to return to the office in some capacity. They reported missing the face-to-face socialization, collaboration and networking of the physical workspace, which has been difficult to replicate in a virtual format.
For our leaders, learning how to be vigilant and agile in responding to the fluid, ever-changing circumstances of the pandemic has been an ongoing challenge over the past 14 months. Ultimately though, I think COVID-19 was a catalyst to force business leaders to rethink employee experience and performance in a more targeted and dynamic way. With teams forced to work from a distance, our leadership had to step up and elevate their two-way communication efforts to really understand employees' changing needs and preferences. We needed our leaders to step up their communication, as working from home over this long duration can cause an element of isolation and loneliness to affect many employees.
What are the most frequent employee expectations while working from home? Which of these can be met?
Kantor: With nearly half of U.S. workers experiencing mental health challenges since the pandemic began, individual health and wellbeing have been brought to the forefront as a critical priority. More than ever, people expect a safe, productive and seamless experience that satisfies their personal and professional needs, wherever work happens.
Our Human Experience report, which surveyed more than 2,000 global office workers, found that three out of four employees expect health and well-being perks at work after the pandemic. We also believe that we will not fully understand the full impact of the pandemic on people's mental health for years to come—with nearly 70 percent of people saying this was the most stressful time in their professional careers, even more so than the Great Recession.
To meet these changing needs, employers will need to be bold and proactive in shaping their post-pandemic workplaces, such as creating new spaces in offices dedicated to well-being activities like meditation or yoga, in addition to expanding collaboration, socialization and networking spaces. They will also need to bridge the gap for employees that may be working remotely at any given time, to ensure the same experience is translated to them when they aren't able to be in the office.
What do you recommend to your clients when it comes to combating mental health and productivity challenges, exacerbated by remote work?
Kantor: To support our clients on their journey back to the office, we recently launched a Healthy Return offering to help navigate workplace safety, health and wellbeing. This includes assessing conditions both virtually and on-site, identifying gaps and providing enhanced and holistic programs to support a post-pandemic workplace with well-being at the center.
We also launched the Experience/Anywhere offering, which provides employees a curated suite of resources that promote wellness, productivity and collaboration, while ensuring that a company's culture extends beyond the four walls of the office.
Tell us more about Experience/Anywhere and "The Hub" digital portal.
Kantor: After the pandemic, workers will be looking for employers to actively support their physical and mental health. One of the easiest ways to cultivate a workplace environment with health and well-being at the center is to provide employees the time, space and platform to make these small, incremental changes in their workday. Experience/Anywhere helps companies carve out well-being time for their employees—across the office, at home or anywhere that work happens.
"The Hub" is a digital portal that integrates directly with employees' calendars to block time to combat work-stressors felt throughout the day and provides customized on-demand well-being services like yoga and meditations that match everyone's interests and needs, in addition to more practical wellness services like ergonomic assessments, office furniture, supplies and nutritional options.
How is JLL tackling virtual fatigue and employees' pandemic-induced mental health issues?
Kantor: To help offer relief for our employees experiencing remote work burnout and mental health challenges, we created an online portal that provides a variety of resources to guide mental and physical well-being and help foster their sense of belonging. Through the portal, our people can access webinars and virtual playlists to help direct them to critical training and videos about keeping their bodies and minds healthy. We also offer free access to a meditation app to help manage feelings of stress and anxiety.
It's becoming clear that hybrid work is part of the new normal, with working practices imposed by the pandemic including less dense work environments, predominant digital interactions, no large in-person meetings, etc. How is JLL tackling this transformation of work?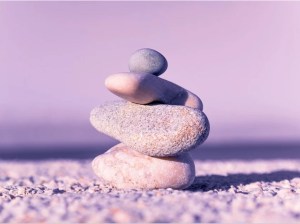 Kantor: Long before COVID-19 hit, companies were already embracing the concept of the hybrid workplace. The pandemic further accelerated this trend, but now virtual fatigue is also starting to set in. As office reentry begins in greater earnest over the next few months, hybrid models will evolve to adapt over time to what is best for our clients' employees and their ability to best serve their clients.
To help guide our clients in navigating this new landscape, we've recently launched several offerings to simplify the implementation of a hybrid work strategy.
We joined forces with a provider of workplace and occupancy management AI software to transform how occupancy is supported in the post-pandemic, hybrid workplace. The new service allows our clients to migrate away from static space assignments by offering a solution that expands and contracts office and footprint needs on a real-time basis. Once implemented, the solution utilizes an employee-facing reservation management capability to help workers request space assignments, enabling them to collaborate with one another effortlessly and allowing occupancy planners to manage the number of people in an area.
What criteria is used to determine who will be working remotely and who will return to work from the office going forward?
Kantor: The health and safety of employees should always be a company's No. 1 priority. Beyond that, to determine who should return, companies should examine the nature of the work that needs to be done and where it needs to happen, to determine the setting that will produce the highest level of engagement among employees and their ability to serve their clients.
To get the most out of a return to the office, we need to be strategic about who comes back and when. There is little value to people coming in if they are not going to be able to collaborate and meet with the team members they are working with.
What are your thoughts on the four-day work week? What kind of impact do you think this model would have on employees' well-being?
Kantor: We don't expect the number of days working to shift long term, but we do believe employers will adapt their work models to address employee preferences for greater flexibility. This means deconstructing the notion of when work happens. As the pandemic drives more people to focus on what matters most, companies will need to be proactive in forming spaces that create a sense of community.
Our research, for instance, found that nearly half of workers want spaces that foster socialization and engagement with colleagues, as well as designated areas that provide a direct connection to the outdoors, such as terraces or other green spaces. These elements will be important in engaging employees after the pandemic as they crave social interaction as much as flexibility in their work-life balance.