The just-announced $26 billion purchase of Duke Realty by Prologis took months to come to fruition — and its ramifications will almost certainly continue much longer than that.
Observations about the deal from industry observers fall largely into two baskets: what the acquisition means for Prologis and what it might say about the industrial sector.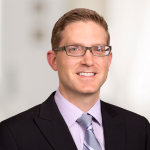 For Michael Knott, head of U.S. REIT research at Green Street, where the acquisition will take Prologis is pretty straightforward. "The company acquires a high-quality industrial portfolio and can layer on its operating and financing scale, while further consolidating the publicly owned industrial space," Knott told Commercial Property Executive. He added that Prologis' even-larger size is unlikely to raise serious regulatory concerns.
Senior Managing Director Trent Agnew, co-lead at JLL Industrial Capital Markets, mentioned to CPE that the deal "just continues the trend of consolidation in the business, as the largest public REITs have a cost-of-capital advantage over their smaller peers."
When a company is as big as Prologis, he continued, "there are only a few strategic transactions that allow you to scale and grow the way they have in the last few years, so the synergies there are obvious."
A specific angle about the acquisition intrigues David Auerbach, managing director of Armada ETF Advisors, who said "it's interesting that the deal remains all stock in this miserable tape," that is, during the current sell-off in the markets.
"I'm somewhat surprised that there was no cash component on the offer," Auerbach explained. "It just shows that Prologis is willing to 'pay' to own the high-quality Duke assets." He noted that the combined portfolio makes Prologis "a true dominant force across the U.S., especially in the Midwest."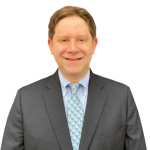 Monday morning's conference call, Auerbach said, highlighted the synergies of running the Duke assets through the Prologis model with the added benefits of the Strategic Capital platform, factors like solar panels on roofs and other ancillary benefits. According to him, Prologis will run some of the North American portfolio through its fund model, which will generate higher fees and internal rates of return.
And although the general and administrative (G&A) cost synergies will start in year one, the ancillary income will come in subsequent years and take time to ramp, Auerbach remarked. "Prologis' confidence in the deal comes from having done this multiple times in the past, with Liberty, DCT and others, so they have some experience in integrating these large portfolio deals."
Finally, he noted that after the transaction, Prologis' exposure to Amazon will remain only around 5 percent — relevant since Amazon recently announced that it would be terminating leases, subleasing space and selling warehouses in the amount of about 10 million square feet.
Auerbach judges that "Prologis is comfortable with this level of exposure and not overly concerned that Amazon will be shrinking any time soon."
The acquisition and the industry
Setting Amazon aside and looking at a larger picture, Auerbach said, "Duke's board approving the deal sends a message that golden days for industrial might be behind us." Duke had previously rebuffed a $24 billion offer for its assets in May.
His reasoning is that the possibility of further market challenges "could make the deal more palatable to Duke shareholders, plus there is sizable overlap in their shareholder bases."
Prologis Co-Founder, Chairman & CEO Hamid R. Moghadam replied that he doesn't know much about antitrust, but "on a good day, we own less than 10 percent of the relevant market. And this is a highly, highly fragmented industry…. We're so far from where we have any kind of market concentration that I don't think so, but who knows?"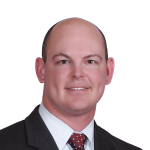 Agnew is optimistic regarding what the deal says about the industrial sector, calling it "another great testament to the longer-term secular tailwinds that the industry is expected to have."
Even in the middle of the current volatility, he pointed out, "you have the two biggest owners of industrial real estate in Blackstone, with its recent purchase of PS Business Parks, and Prologis, with the Duke acquisition, stating that they believe values will be up significantly in the space within the next few years."
Agnew added, "You also have to recognize that they have the most real-time data at their fingertips on leasing and fundamentals that allows them to have that conviction."