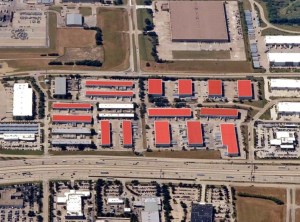 News of the real estate affiliates of Blackstone entering an agreement to acquire PS Business Parks Inc. in a $7.6 billion transaction follows months of Blackstone making various moves to increase its global presence in the logistics sector. The impending all-cash purchase of PSB is the icing on the cake—for now.
"The tremendous value of what we own today is further highlighted by our realization activity. Nowhere is that more apparent than in logistics, our largest investment team comprising 40 percent of the global real estate portfolio," Jonathan Gray, president & COO of Blackstone, said during the investment firm's first quarter 2022 earnings call on April 21, 2022. "We first started investing in this sector at scale in 2010, given the expected explosion in e-commerce. And today, we own approximately $170 billion of warehouses."
---
READ ALSO: Pitfalls in Price Disclosure on Real Estate Acquisitions
---
With the acquisition of PSB, Blackstone will increase its commercial real estate holdings in the U.S. with an approximately 27 million-square-foot portfolio of industrial, business park, traditional office and multifamily properties located primarily in California, Miami, Texas and Northern Virginia. Assets will include Port America, a 717,700-square-foot multi-tenant industrial park immediately adjacent to DFW International Airport in Dallas.
At the close of 2021, the PSB portfolio's logistics component consisted of a total of roughly 19.3 million square feet of industrial space and an additional 5.5 million square feet of industrial-flex space. If all goes as planned, the deal will close in the third quarter of 2022.
International interests
In February 2022, in what Blackstone called the largest private real estate transaction ever, the firm announced that existing investors in Mileway, its Amsterdam-based pan-European last-mile logistics business, had agreed to recapitalize the company to the tune of €21 billion, or approximately $22.3 billion, in conjunction with Blackstone's Core+ strategy. The recapitalization allows the business—the largest last-mile logistics portfolio in Europe, with approximately 1,700 last-mile logistics assets totaling more than 158.2 million square feet—to be held for the long term. Blackstone managed to build the Mileway platform through 220 separate transactions over a period of just five years.
Blackstone made a big showing in India in January of this year when it launched Horizon Industrial Parks, a portfolio of logistics parks assembled to serve as a platform to support Blackstone's rapidly expanding logistics presence in the country. Managed by Blackstone Real Estate Funds, Horizon encompasses 16 high-quality parks with a development potential of 24 million square feet across seven major markets in India.
Just prior to the close of 2021, Blackstone's Core+ Real Estate strategy in Asia inked a binding agreement to acquire GIC's 49 percent interest in the Dexus Australia Logistics Trust, an existing joint venture with Dexus that owns a 77-property portfolio concentrated in Sydney and Melbourne. The purchase came months after Blackstone's record sale of its Milestone Australian logistics portfolio, which marked the largest-ever private real estate transaction in the country at the time, closing for AUD$3.8 billion, or approximately $3 billion.
On a real estate level, Blackstone has its hands in many pies. However, its activities in the global industrial sector will not go unrewarded. "[Logistics] remains a pandemic winner in all geographies with very robust occupier demand and build-cost inflation set to boost rental growth," according to a February 2022 investment report by Cushman & Wakefield.