By Gail Kalinoski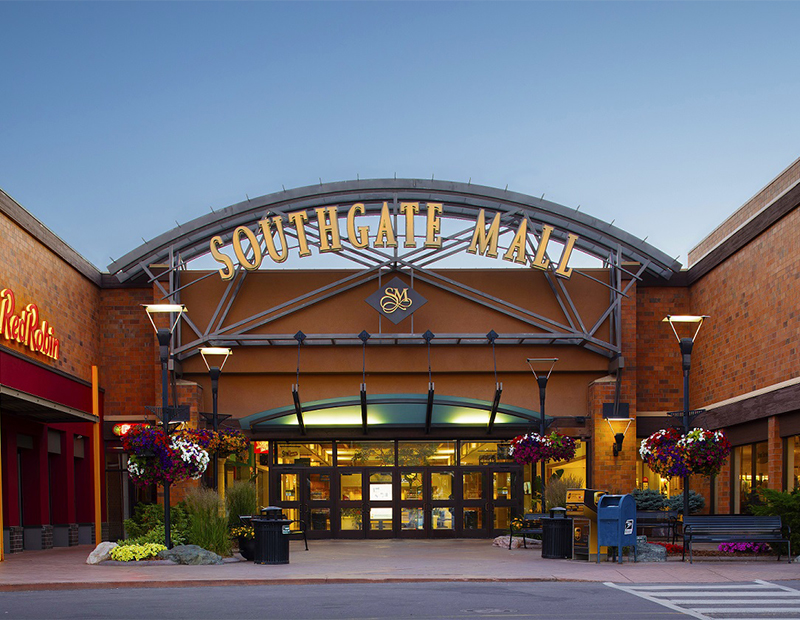 The 447,952-square-foot Southgate Mall in Missoula, Mont., which was recently transformed from an enclosed regional mall to a hybrid open-air town center, has been sold by its longtime private owners to retail REIT Washington Prime Group Inc. for $58 million.
NKF Capital Markets Thomas Dobrowski, Katherine French and Ed Leinss handled the transaction. It is expected to be one of the largest 2018 mall sales in the Pacific Northwest, according to NKF.
Developed in 1978 by the Lambros family, Southgate Mall consists of a one-level enclosed regional shopping center and is anchored by Dillard's and JCPenney. Additional major tenants include the recently opened nine-screen AMC dine-in theater and Lucky's Market, a specialty grocer focused on natural, organic and locally-grown products, which is replacing a Sears department store. The center has an existing Bed Bath & Beyond, Cost World Plus and H&M. Regional tenants include Caffe Dolce, Mustard Seeds, Skin Chic and Trailhead. Located less than three miles from the University of Montana and directly off U.S. Route 12, it is the only regional mall within a 170-mile radius, encompassing 13 counties and servicing approximately 400,000 residents.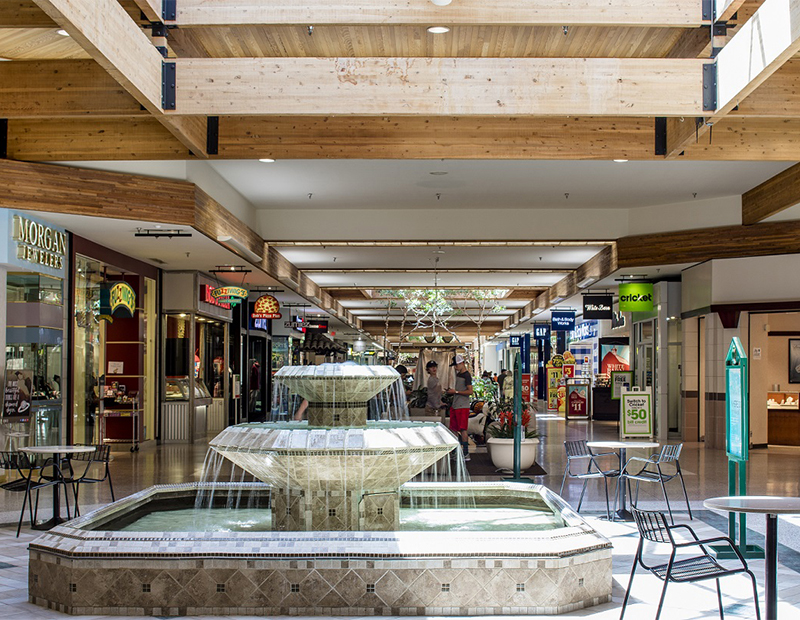 "The redevelopment of the former Sears box, which began in 2015, has led to the mall's recent transformation, with newly executed leases and a hybrid open and enclosed town center development which appeals to today's users and shoppers," Dobrowski, NKF Capital Markets executive managing director, said in a prepared statement.
TIF Improvement District
The Lambros family, which plans to develop multifamily housing on nearby parcels, was successful in petitioning the City of Missoula to create a new roadway with access to the residential and commercial area west of the mall. The Southgate Mall sits in the heart of the city's $200 million TIF Improvement District.
"Over the past five years, we've put into motion the evolution of Southgate from a mall to a mixed-use town center. Washington Prime has the capacity to further Southgate's development and shares our development philosophy and commitment to community. We look forward to our next focus—multifamily development in the Southgate neighborhood," said Peter Lambros, managing partner of Southgate Mall Associates LLP.
Washington Prime Grows, Renovates
Headquartered in Columbus, Ohio, Washington Prime owned interests in 108 shopping centers with 59 million square feet as of Dec. 31. In the REIT's first quarter 2018 earnings report, CEO Lou Conforti said the Southgate Mall purchase was completed with a planned reverse 1031 exchange that used the remaining proceeds of the sale of the first tranche of restaurant outparcels to an affiliate of Four Corners Property Trust. The sale consisted of 10 outparcels for approximately $13.7 million and the REIT expects to sell the remaining outparcels later this year.
Like many other U.S. mall owners, Washington Prime is spending millions of dollars to renovate and reposition its shopping centers. Last summer, the REIT announced it would redevelop Markland Mall in Kokomo, Ind., by investing $17 million in the addition of several new open-air retail spaces. Part of the 84,000-square-foot renovation will involve bringing new tenants into the space formerly occupied by Sears.
The Markland Mall redevelopment represents the hybrid of enclosed and open-air projects that Washington Prime is increasingly featuring at its properties. The REIT stated in its first quarter earnings report that 34 redevelopment projects ranging between $1 million and $60 million were underway.
Images courtesy of NKF Capital Markets