By Gail Kalinoski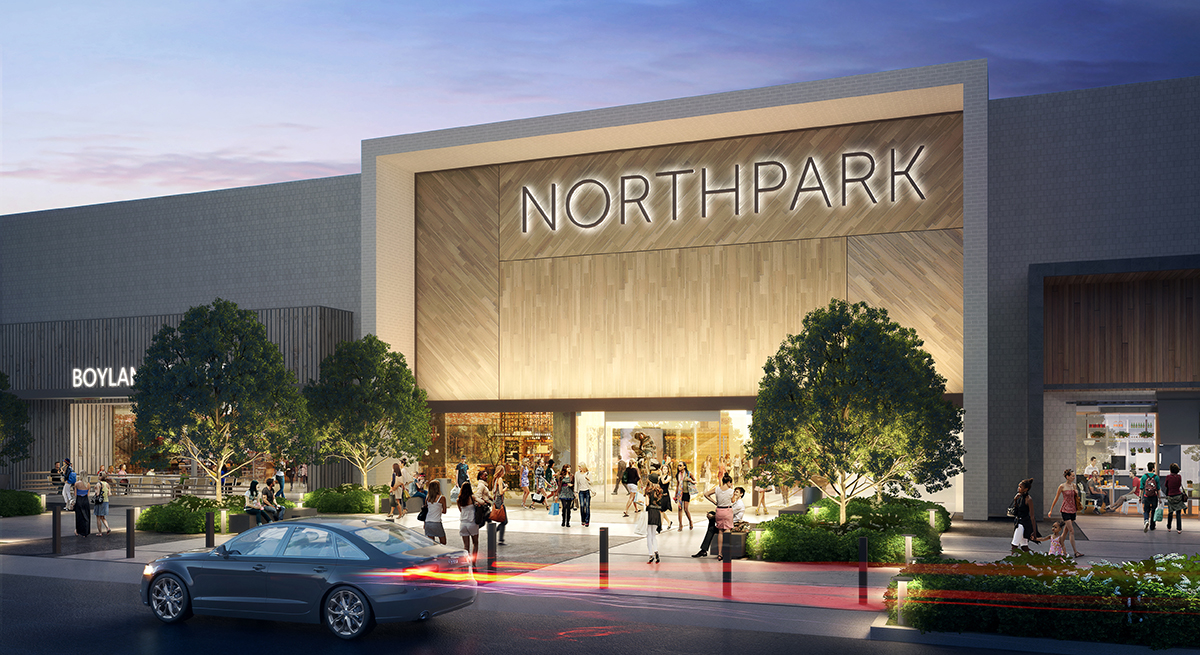 It's hard to ignore the headlines screaming "retail apocalypse" these days, particularly when a steady stream of big players go out of business and store closures reach new highs. Cushman & Wakefield reports that major chains closed almost 9,000 stores in 2017, more than double the 2016 total. Retail bankruptcies reached 36 last year, only one shy of the record set in 2009.
Garrick Brown, Cushman & Wakefield's national retail research director & vice president for retail intelligence, expects those negative headlines to continue, projecting that as many as 1,000 department stores could shutter their doors by the end of the year. Those closures tend to hit Class B and Class C malls particularly hard.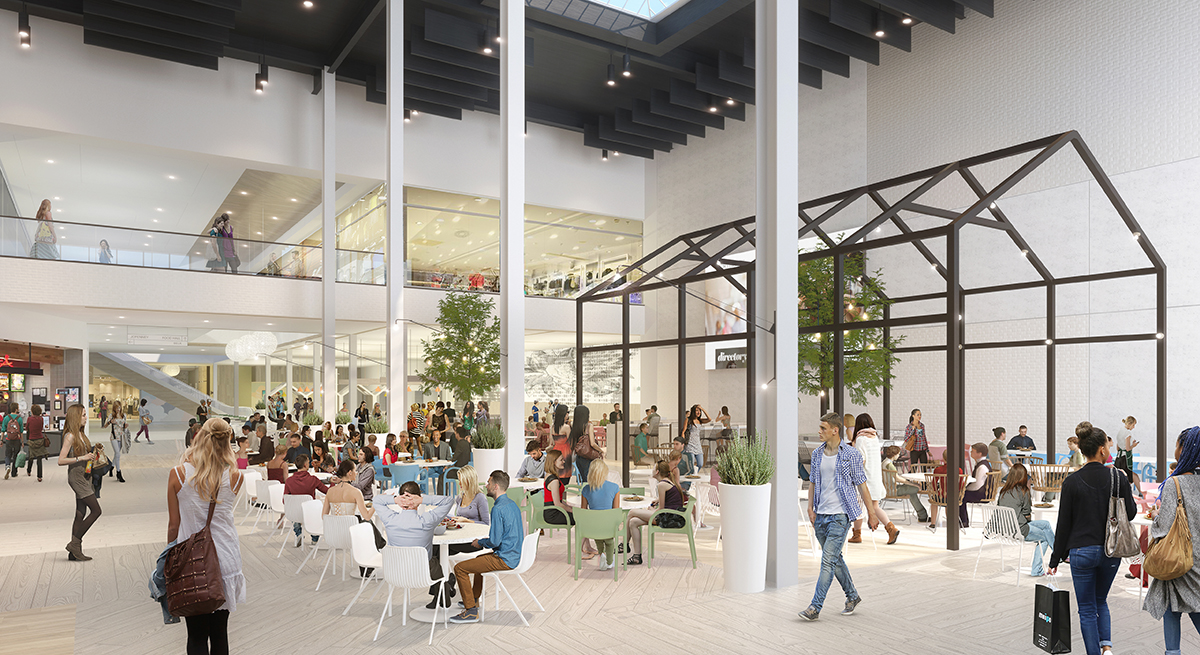 While today's retail news may seem universally bad to the casual observer, those headlines can be deceiving. Owners are investing millions on makeovers to keep retail centers fresh, inviting, and above all, competitive in an era when consumers' shopping habits are evolving at lightning speed. Operators are enhancing their retail offerings with pop-ups, grocery chains and off-price stores; expanding food and beverage; adding experiential elements and attractions; and emphasizing health and wellness with offering like fitness centers, juice bars and cycle classes.
"At most of the centers we're doing, food and entertainment are a big part of what we're planning or retrofitting to accommodate," said Kevin Zak, principal at Dorsky + Yue International, a Cleveland-based architectural firm. Its noteworthy retail projects include the redevelopment of the Nanuet Mall in Rockland County, N.Y., into The Shops at Nanuet, an open-air center that features more dining choices and a Fairway supermarket.
Feeding Frenzy
As recently as a decade ago, food, beverage and entertainment accounted for only about 10 percent of the typical mall's space, Brown explained. "Those numbers have doubled to 20 percent as of two years ago and are on their way to 25 percent. Right now they are about 23 percent," he said.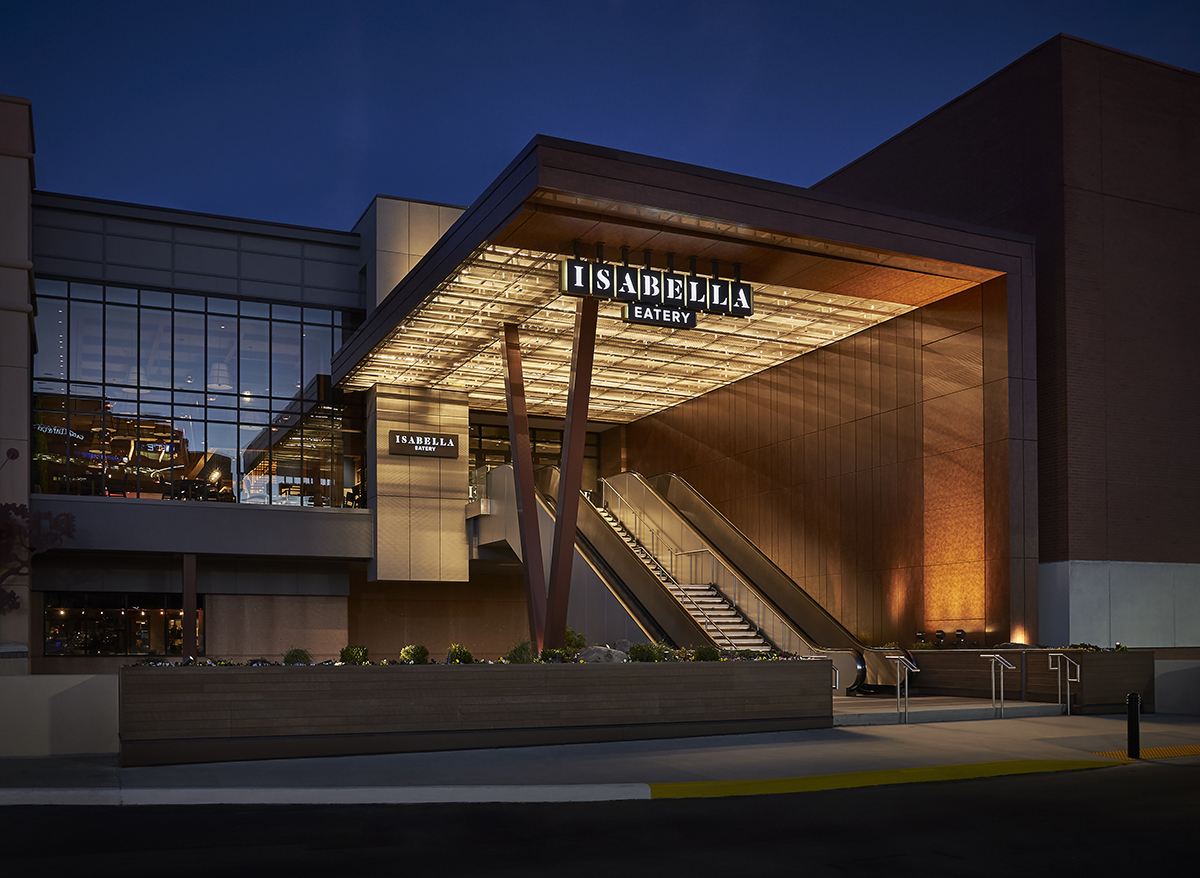 That tracks with numbers cited by Joseph Coradino, CEO of Philadelphia-based PREIT. "Dining and entertainment will be at 25 percent in our businesses in a year, and that number is just going to continue to grow," he reported. At Plymouth Meeting Mall, the REIT's 948,000-square-foot regional center in Plymouth Meeting, Pa., dining options include Dave & Buster's, P.F. Chang's, Benihana, California Pizza Kitchen, Zoës Kitchen, and Bertucci's Kitchen & Bar. Highlights of the property's entertainment attractions range from a 12-screen AMC multiplex to a Legoland Discovery Center and 5 Wits, an immersive, participatory entertainment concept with locations in New York, Massachusetts and Pennsylvania.
PREIT is also behind one of the nation's most ambitious attempts to refresh a retail property: the $325 million makeover of the Gallery into Fashion District Philadelphia, an 838,000-square-foot property featuring retail, designer outlets, dining and entertainment. Two-thirds of the renovated center will open later this year, and the remainder, including an AMC multiplex, will open in 2019.
Escapology, one of the country's largest escape room franchises, is also expanding to retail centers. The Burnsville Center mall, a 1.1 million-square-foot center in Burnsville, Minn., was set to get the state's first Escapology franchise in April.
Day at the Park
Some malls are adding 4-D rides, also called "flying theaters," that might seem more at home in a theme park, noted Jeff Green, a veteran retail real estate consultant and principal of Jeff Green Partners. Minnesota's Mall of America, the largest retail center in the U.S., has FlyOver America. The Shops at Mauna Lani on the Kohala Coast of Hawaii features the state's only 4-D theater. More malls are adding "dine and recline" theaters or theater owners are retrofitting their spaces for them, he said.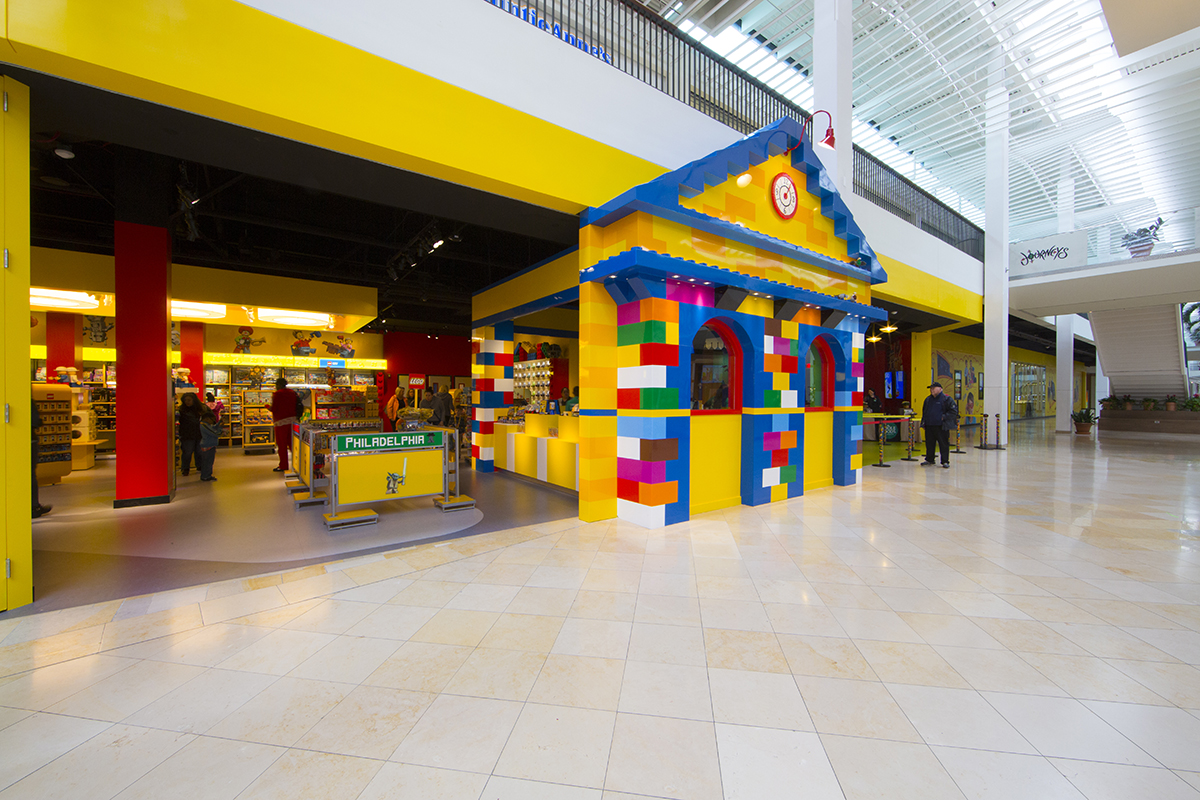 Theme park-like entertainment will also be a hallmark of American Dream Meadowlands in East Rutherford, N.J., when it opens next year after more than a decade of high-profile starts and stops. About 55 percent of the 3 million-square-foot property will consist of entertainment, including a 300,000-square-foot indoor Nickelodeon Universe Theme Park, DreamWorks Waterpark, SEALIFE Aquarium, Legoland Discovery Center, and indoor ski and snowboard park.
Green noted that most of the entertainment concepts are opening in B malls that are looking for creative ways to backfill spaces left behind by department stores. Many combine food, beverages and games in a family-friendly atmosphere like Dave & Buster's or more recent entries like Round 1 and Main Event.
Punch Bowl Social, which adds karaoke and bocce to that mix, is aimed at Millennials. Considered one of the leaders of the "eatertainment" trend, it is located in the Pioneer Place Mall in downtown Portland and the Circle Centre Mall in Indianapolis, and will be among the offerings at Ballston Quarter in Arlington, Va. Forest City Realty Trust's redevelopment strategy for the property, formerly known as Ballston Common Mall, calls for allotting about 40 percent of its space for food and entertainment. Offerings will include 5 Wits; Cookology, which offers cooking classes; Nook, an indoor play and learning space for children; and a 25,000-square-foot food hall.
Halls and Malls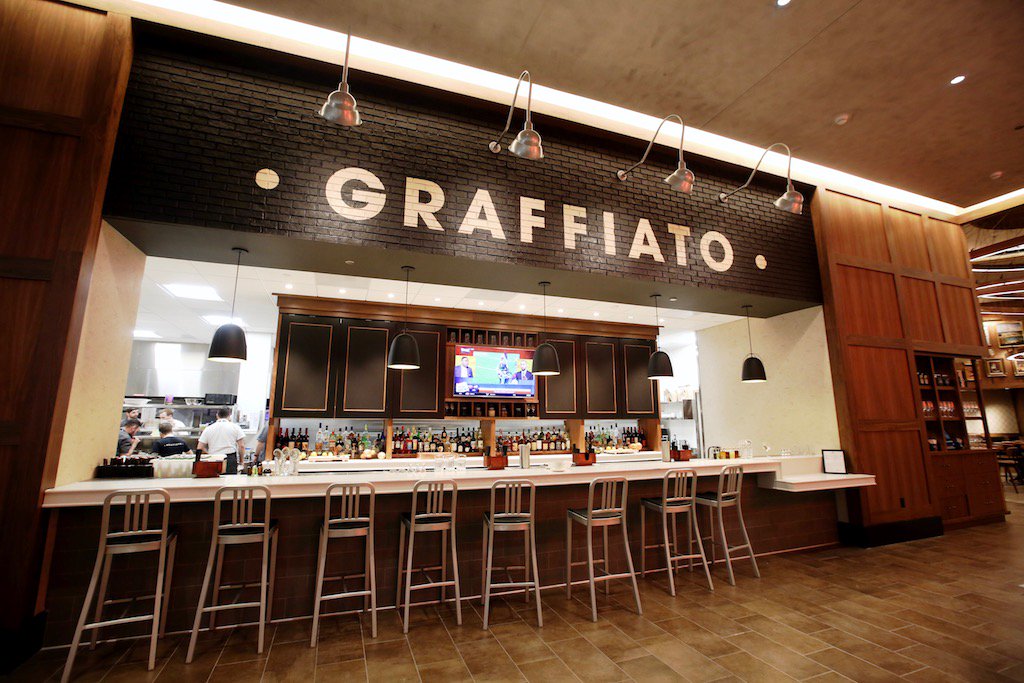 That last ingredient on the menu for Ballston Quarter reflects a growing national phenomenon. "I'm not sure that anything is hotter than food halls. Malls are jumping on it now, and a lot are going the celebrity chef route," Brown said. He cited Beverly Center in Los Angeles, which is in the midst of a $500 million makeover. The property features a food hall curated by chef Michael Mina, as well as Mina's Cal Mare restaurant on the ground floor. On the East Coast, Tysons Galleria in McLean, Va., recently opened Isabella Eatery, a 41,000-square-foot food hall created by Washington, D.C.-area chef Mike Isabella.
Fashion District Philadelphia will feature food halls at either end of its three-block footprint, Coradino reported: one constitutes a series of independently owned fast-casual restaurants, while the other consists of independently owned, European-themed options. Even malls that aren't creating food halls are looking for ways to upgrade the traditional food court, often with local and regional fare.
At Eastridge Center in San Jose, Calif., where Pacific Retail Capital Partners recently completed a multimillion-dollar redevelopment, a culinary competition called Taste for the Space brought in 25 local chefs and entrepreneurs to compete for six months' free rent in the Eatery. The competition resulted in several long-term leases. Pacific Retail, which owns 11 malls across the U.S., also tapped into the local artist community in San Jose and chose four artists to create 20,000 square feet of murals on the building's exterior.
Local entrepreneurs and brands are also an important part of Pacific Retail's Paseo Nuevo, an open-air shopping center in downtown Santa Barbara, Calif., where it introduced Popping Up at Paseo, a pop-up shop program in an underutilized common area. The program has increased ancillary income by 71 percent. "Permanent, in-line tenants immediately recognized the synergy the pop-up shop program brought to the center, driving traffic, sales and new shoppers," said Najla Kayyem, Pacific Retail senior vice president.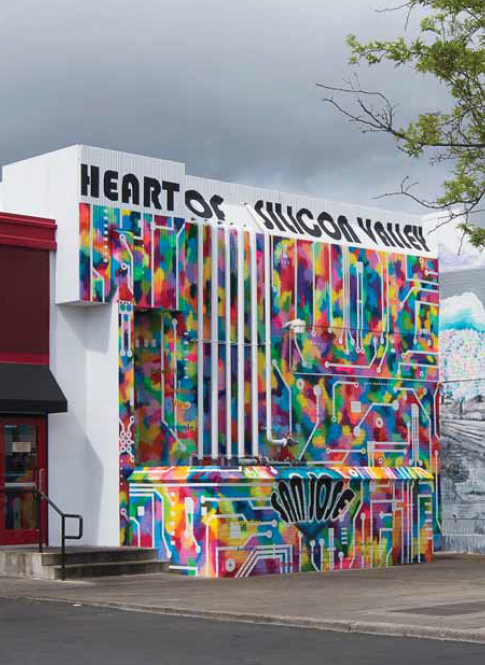 The firm's COO, Gary Karl, added that the pop-ups have the potential to build into full-time tenants, and bringing them on board gets new blood into the leasing pipeline.
For Pacific Retail, working with its design team to plan a renovation like the one underway at Northpark Mall in Ridgeland, Miss., is essential because they don't use a one-size-fits-all approach, Karl said. The redevelopment will include entrances, common areas including dining and children's play zones, restrooms, and interior and exterior landscaping. The goal is to merge the region's distinct Southern character with timeless and modern design.
Northpark will remain open during construction, much of which will take place at night. Pacific Retail will keep visitors informed and involved with road shows presented to community groups and marketing events to mark milestones.
Marketing is one of Pacific Retail's strong suits. From November 2017 through January 2018, its  Shops at South Town in Sandy, Utah, featured the first "Christmas in the Wizarding World," a Harry Potter-themed retail experience. It took nearly two years for Pacific Retail to convince Warner Brothers and its partner GES that the region's huge Harry Potter fan base made the property a perfect site to launch the holiday attraction. All told, "Christmas in the Wizarding World" drew some 90,000 visitors and boosted mall traffic, a successful enough debut to bring back the attraction, which will return for the next two holiday seasons.
Images courtesy of PREIT, Pacific Retail Capital Partners and Mike Isabella Concepts
You'll find more on this topic in the May 2018 issue of CPE.