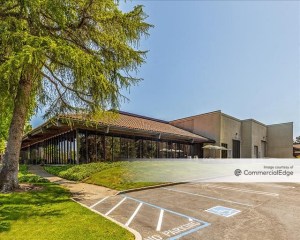 Washington Holdings has paid $170 million for a 14-building office and R&D property in Milpitas, Calif., The Registry San Francisco reported yesterday. Tasman Technology Park was sold by a venture of Orchard Partners and Lionstone Investments.
According to CommercialEdge, the 608,968-square-foot property last traded in 2014, when Orchard Partners acquired it from DWS for $116 million. The same year, it became subject to an $83.4 million loan, held by Sammons Financial Group, which has a due date of October 2021.
---
READ ALSO: Top 5 Office Transactions in San Francisco
---
Tasman Technology Park—located at 1371 McCarthy Blvd.—was constructed in 1985 and received a full cosmetic renovation in 2016. According to the property's website, the owner redesigned entries and lobbies, renovated the interiors, added indoor and outdoor break areas, along with new restrooms and shower facilities. Other amenities include a 4,000-square-foot fitness facility, three restaurants, 15 EV charging stations and bike sharing.
CBRE is acting as leasing manager for Tasman Technology Park. The office park is currently 81 percent leased, according to its website, to a variety of tenants. Currently available spaces range between 5,138 and 52,812 square feet. One of the largest occupants is Micron Technology Inc., which leases more than 141,200 square feet, according to CommercialEdge. Other tenants include Array Networks, Hua Hong Semiconductor, SS8 Networks, Blue Sky Research and Barco.
Situated less than 3 miles southwest of downtown Milpitas, the tech campus is close to a light rail, as well as interstates 880 and 237.
Silicon Valley's pricy tech campuses
With this current acquisition, Washington Holdings' Silicon Valley office footprint will grow to more than 2.4 million square feet, CommercialEdge data shows. The property traded at roughly $279 per square foot, on par with the average recorded in the Milpitas submarket in year-to-date sales ($275 per square foot).
Some of the largest transactions in the market have been tech and life sciences assets, driving the price per square foot up. Deals such as KKR's $535 million acquisition of HQ @ First in Santa Clara, which in August was the largest sale this year. In July, an Apple-leased campus traded at $759 per square foot, in Cupertino.
Office sales in the Bay Area market generated $7 billion in revenue, recorded in year-to-date sales as of September, according to a CommercialEdge report, with the average price per square foot reaching $593.