By Kate Moore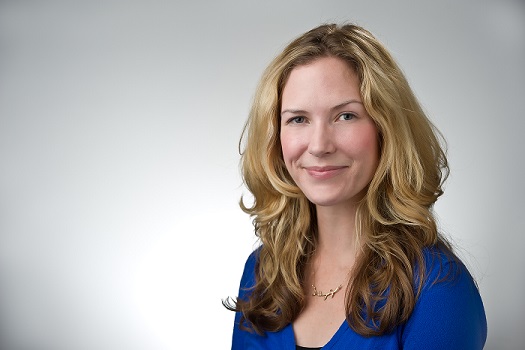 Every industry is constantly changing or developing over time, and keeping up with industry trends is crucial to a company's growth. Commercial real estate is no exception to this rule, and over the past few decades, the entire commercial building industry has been affected by the impact of increased energy demand. From heating and cooling spaces, to keeping our electronics and appliances running, it takes a significant amount of energy to power commercial properties.
According to the World Green Building Trends 2016 report, the percentage of global builders with at least 60 percent of their projects certified green will double between 2015 and 2018. While environmentally conscious design isn't a new trend, the cost has been a limiting factor to adoption. As energy-efficient technologies become more affordable, their focus within the real estate community will only increase in order to reduce the energy impact of commercial buildings.
Energy Efficiency
A significant percentage of the country's energy is used by buildings alone, which equates to about 40 percent of carbon emissions in the U.S. Within the building sector, an additional 60 percent of these emissions are caused by heating, cooling and lighting. In order to combat these emissions, improve energy efficiency and save on energy costs, some forward-thinking property owners are installing energy storage systems, such as battery storage, on their properties.
Energy storage systems, such as Go Electric's LYNC DR®, are capable of continuous monitoring, intelligent decision-making, and the ability to control power production, power distribution and loads, as well as provide support for improved energy efficiency. By integrating renewable energy, advanced batteries and generators into plug-and-play energy resiliency systems, commercial facilities are assured energy security, up to a 50 percent reduction in typical building energy costs and enhanced grid stability.
Large data centers are used by a variety of organizations for the remote storage, processing or distribution of mass amounts of data. In the U.S. alone, these centers consume an estimated 70 billion kilowatt-hours, or 70,000 gigawatts, of electricity. As data center energy consumption continues to increase, energy-efficient solutions will increasingly be required to rein in costs.
Enter total immersion electronics cooling technology. By pumping safe and easy-to-maintain dielectric fluid directly into the server enclosure, technology such as LiquidCool Solutions' cools electronic components while protecting them from environmental contaminants. The liquid has more than 1,400 times the heat-carrying capacity of air by volume and enables heat produced by the servers to be used elsewhere in the connected building. When LiquidCool's technology was tested and validated by the U.S. Department of Energy's National Renewable Energy Laboratory (NREL), it found that LiquidCool's servers reduce data center power usage by 40 percent compared to using traditional fans and air conditioning. This data point is particularly appealing since current estimates suggest that data centers account for 2 percent of the country's total energy consumption. 
Resilient design
In the aftermath of recent extreme weather events, including hurricanes Harvey and Irma, designers, developers, builders, property managers and even cities need to be prepared to withstand these events. While predicting the severity of future extreme weather events is challenging, planning for their occurrence is something every project developer, designer and planner, as well as every building owner and manager, should do.
CRE professionals are turning to alternative sources of energy as a means of ensuring continued operations during disasters. Advances in technology are allowing renewables and other distributed energy resources (DERs) to be integrated into resilient micrograms that provide grid-stabilizing energy services to utilities. Additionally, promising energy types such as co-generation and solar power can be combined for use rather than relying on unappealing diesel generators. Buildings that are truly resilient don't just need to withstand natural disasters, they need to last through years of constant, continual use.
The buildings in which we work, live, learn, and play threaten our climate, our economy and our health, while also posing an increasing financial risk to owners and investors. As the biggest consumers of power, buildings are a critical piece of the transition to a low-carbon energy future.
Clean-tech solutions and innovations will continue to disrupt the CRE field and the applications of these advances are only going to become more interesting and beneficial for building owners and managers as they progress. Programs like the Wells Fargo Innovation Incubator (IN2) can play a huge role in advancing early-stage technologies that provide scalable solutions to reduce the energy impact of commercial buildings.
Kate Moore is the deputy director, Innovation & Entrepreneurship Center at National Renewable Energy Laboratory and the co-lead for the Wells Fargo Innovation Incubator (IN2).
As part of the Wells Fargo Innovation Incubator (IN2) program, a clean-tech incubator and platform, LiquidCool's technology was tested and validated by the U.S. Department of Energy's National Renewable Energy Laboratory (NREL).  More information on NREL's evaluation of LiquidCool Solutions' technology can be found here.