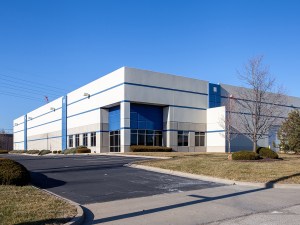 Having brought a 2.9 million-square-foot portfolio of industrial assets in the Midwest to full occupancy, Transwestern Investment Group has decided to part ways with the collection of 10 well-located buildings. TSP sold the properties on behalf of TSP Value and Income Fund II, its four-year-old discretionary investment fund, to Stockbridge for an undisclosed amount.
---
READ ALSO: Dream Industrial to Sell US Portfolio for $167M
---
With buildings located in the high-demand industrial markets of St. Louis, Indianapolis and Columbus, the portfolio turned the heads of investors eager to fortify or even establish a Midwestern footprint with a substantial collection in one fell swoop.
"There is significant opportunity for growth in secondary industrial markets across the Midwest. The location of these assets generated a great deal of interest from a wide variety of investors, some of which have not historically been interested in acquiring industrial product," Ryan Grable, vice president with Transwestern Investment Group, told Commercial Property Executive.
Good bones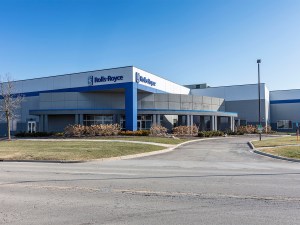 The portfolio includes seven buildings in St. Louis and Indianapolis that Transwestern had acquired as part of a 2.5 million-square-foot portfolio purchase in 2017, just months after the launch of Fund II. The metropolitan St. Louis properties, which account for a total of approximately 909,500 square feet, consist of: 1430 S. Third St. in St Louis; 1602 Park 370 Court in Hazelwood, Mo.; 1600 Park 370 Place & 4774 Park 370 Blvd. in Hazelwood, Mo.; and 1010 Turner Road in St. Peters, Mo. TIG's 2017 purchase had also included the facility at 6030 Gateway Drive and 5345 Decatur Blvd., accounting for an aggregate 467,600 square feet in metropolitan Indianapolis.
Rounding out the portfolio TIG just sold to Stockbridge are the three Columbus assets, which TIG had acquired on behalf of Fund II from a joint venture between Singerman Real Estate and Green Door Capital in 2019, the same year Fund II completed its final closing. The 1.5 million-square-foot group of facilities, which had been only 50 percent occupied at the time of purchase, consists of 3800 Lockbourne Industrial Parkway, 4150 Lockbourne Industrial Parkway and 3880 Industrial Parkway.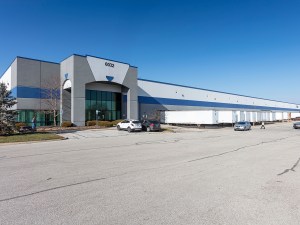 While the new owner of the portfolio will benefit from the steady income that comes with a full tenant roster, there remains an option for upside potential in the not-too-distant future. The weighted average lease term among the 24 tenants at the newly traded portfolio is just over 3 years, and in-place rents are approximately 8 percent below today's market rates.
Michael Caprile and Zachary Graham of CBRE represented TIG in the transaction with Stockbridge, and it is no surprise that the team welcomed such strong interest from investors.
The industrial sector in America's heartland is thriving. As noted in a first quarter 2021 report by CBRE, "The Midwest industrial market continued to see new construction activity, occupancy growth, sustained low vacancy, and steady average asking lease rates despite tough economic conditions."