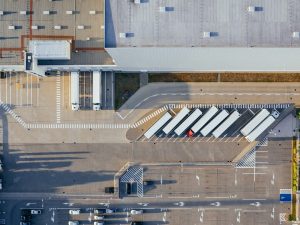 Dream Industrial REIT has agreed to sell a portfolio comprising 20 U.S. assets for roughly $167 million ($210 million CAD) to a private open-ended U.S. industrial fund.
The transaction also includes an approximately 25 percent retained interest in the fund from the seller and it is expected to close on July 30th this year, subject to satisfaction of certain closing conditions. Additionally, a subsidiary of Dream Asset Management Corp. will serve as the investment manager of the fund.
---
READ ALSO: Industrial Rents, Investment Soar
---
The portfolio will comprise 7.3 million square feet across 29 buildings, with an occupancy rate of 98 percent and a weighted average lease term of 3.6 years. As part of the deal, the seller will transfer some $225 million of secured mortgages with an average interest rate of 3.6 percent. Dream Industrial is also expected to realize an unlevered internal rate of return of roughly 12 percent and a levered internal rate of return of 19 percent on the portfolio since these assets were purchased approximately over the past three years.
Following the closing of the deal, the seller is expected to sell the rest of its U.S. assets to the buyer. This will consist of two properties in Cincinnati and Indianapolis, as well as an 80 percent interest in the 25.5-acre Range Road project in Las Vegas.
As the industrial sector is showing no signs of stopping, more and more capital is flowing toward this type of assets. In mid-June, Invesco Real Estate and Jera Asset Management formed a strategic joint venture to focus on strong industrial markets.