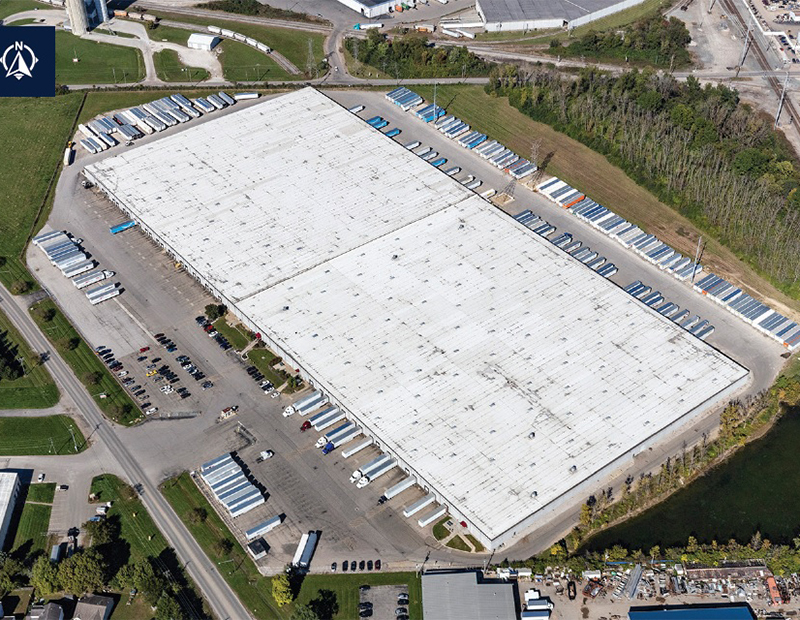 Transwestern Investment Group has acquired a three-property, 1.5 million-square-foot industrial portfolio in Columbus, Ohio, on behalf of its TSP Value and Income Fund II, from a joint venture between Singerman Real Estate and Green Door Capital.
Earlier this month, TIG raised $200 million to start the TSP Value and Income Fund II, which is targeting a 12.5 percent or higher net IRR for investors.
"The portfolio fits with the fund's strategy to acquire undervalued assets in infill, last-mile locations," Chris Sterling, TIG's vice president, told Commercial Property Executive. "Columbus is a key e-commerce and logistics market that continues to outperform the national market. The portfolio has one of the only bulk availabilities in the market and will be poised to take advantage of these strong market fundamentals."
The trio of bulk industrial buildings in the portfolio consists of the 706,162-square-foot building at 3880 Groveport Road; a 403,122-square-foot building at 3800 Lockbourne Industrial Parkway; and the 398,471-square-foot building at 4150 Lockbourne Industrial Parkway. The properties feature clear heights ranging from 22 to 24 feet and have more than 400 trailer storage spaces and over 500 car parking spaces combined. TIG now plans to make several cosmetic improvements on all the properties in the portfolio.
"The Columbus market continues to outperform the national market, with overall market vacancy at 4.5 percent and strong year-over-year rent growth at 5.9 percent," Sterling said. "The acquisition will take advantage of a tight submarket with limited bulk availabilities and a limited construction pipeline through the lease-up of 3880 Groveport, which is one of the only bulk options currently in the market."
Increasing industrial demand

According to Sterling, Columbus' central location is ideal for e-commerce and logistics companies and that makes these properties in demand.
"The properties benefit from their proximity to major transportation infrastructure, which includes Rickenbacker International Airport, the Norfolk Southern Intermodal Park and Interstate 270," he said. "The properties are located inside of I-270 and are true last-mile locations that will benefit going forward as last-mile becomes even more critical for tenants."
HFF's Kurt Sarbaugh and Robin Stolberg represented the seller in the transaction. The firms' debt placement team of Ken Martin and Brian Carlton represented the owner.