Some 200 million square feet of office space traded for a total of $53.4 billion year-to-date through August, at an average price of $263.90 per square foot, according to Yardi Matrix data. More than 40 percent of that—$22.1 billion—was concentrated in the five metros on this list. Transaction volume decreased by 12 percent from the same interval last year. However, with rates at the lowest level in more than three years, investment activity is expected to accelerate over the coming quarters.

5. Washington, D.C.
Washington, D.C., caught the national spotlight when Amazon decided to open an important component of its highly anticipated HQ2 in Cristal City, Va., the effect of which echoed throughout the market. Due to high demand, the 10 million square feet underway as of August did not negatively impact overall vacancy, with the rate decreasing by 10 basis points since the end of last year. The rate is likely to decrease further, as the bulk of space underway is preleased. In terms of square footage under development, D.C. is one of the country's top markets for office construction activity. As investors focused more on value-add opportunities, the total dollar volume decreased by 22.9 percent compared to the same interval of 2018.
Ponte Gadea's $231.3 million acquisition of the 236,000-square-foot 815 Connecticut Ave. NW was the top deal closed in the first eight months of the year. The company purchased the 12-story asset from EQ Office.
4. San Francisco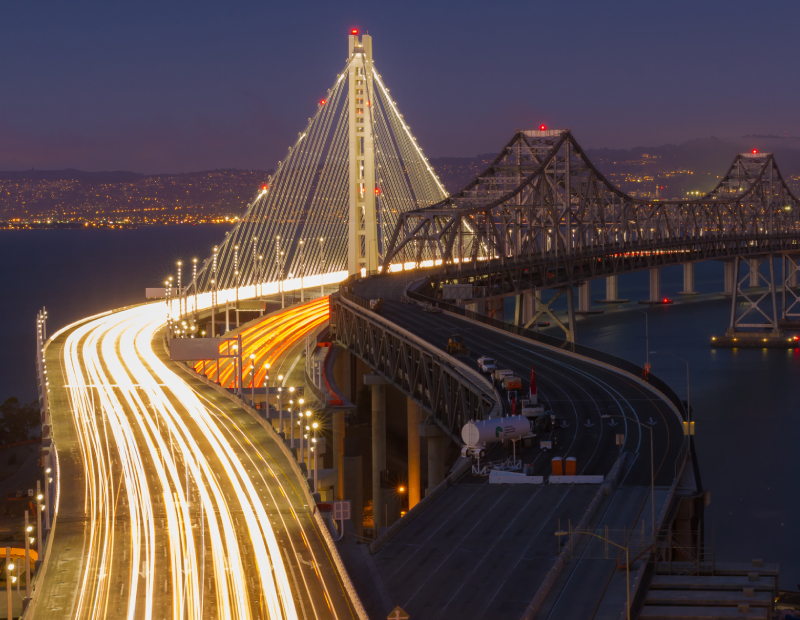 Companies capable and willing to pay a premium to be in one of the top office markets in the nation keep contributing to San Francisco's very solid office fundamentals. Despite having some of the highest rates for multifamily units, the metro's population continued to increase in recent years, as competitive wages attract top talent. There was 10.6 million square feet of office under development in August, 7.2 percent of the market's total inventory. Office transactions totaled $532.1 million year-to-date through August, down 79.1 percent from the same period in 2018, as half of the 33 deals completed were value-add plays.
In a sale-leaseback deal with Zynga, Beacon Capital Partners acquired the 670,000-square-foot 650 Townsend Street in SOMA for $602.7 million—San Francisco's largest transaction completed this year through August. The sale was subject to a $319.1 million loan from Massachusetts Mutual Life Insurance Co.
3. Manhattan
Boosted by its strong finance and technology sectors, Manhattan's office market continues to evolve, propped by the metro's highly educated workforce. Although space for new projects is scarce, developers had 22.1 million square feet of space underway as of August. While this was the largest volume underway in the country, it only accounted for 4.7 percent of the borough's existing stock. Fast-paced construction activity, however, did not translate into an increased overall vacancy rate. Manhattan had the lowest vacancy rate in August among gateway markets, at 7.7 percent. Investors completed deals totaling roughly $4.9 billion year-to-date through August—only half of that traded during the same period last year. This was mostly due to the fact that the number of Class B assets that changed hands increased significantly.
Google paid $591.8 million to Jamestown for the 325,000-square-foot Milk Building in Chelsea. The tech giant also acquired the 1.2 million-square-foot Chelsea Market complex for $2.4 billion from Jamestown last year.
2. Seattle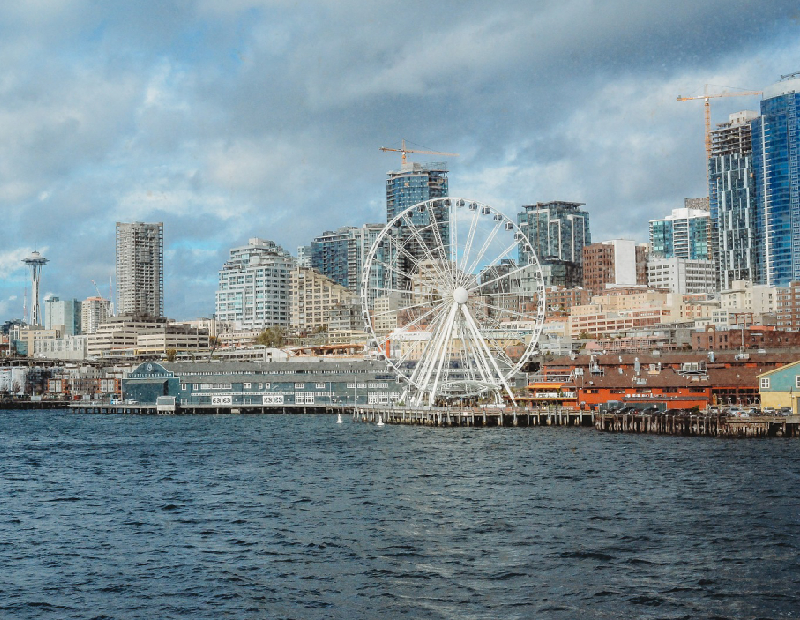 Seattle's office sector is thriving, bolstered by strong demographic growth, a diversified economy and multiple business incentives. The metro had the fastest-growing tech hub in the country, with companies such as Google and Facebook expanding their operations by adding thousands of new jobs. Google is set to occupy 190,000 square feet at One Maritime Plaza at the beginning of next year. Despite having some of the highest asking rates in the nation, at $36.68 per square foot as of August, the overall vacancy rate slid 170 basis points year-to-date, to 8.5 percent. Transactions totaled $4.9 billion through August, up almost 50 percent compared to the same interval in 2018.
In July, Ivanhoe Cambridge sold the 943,600-square-foot U.S. Bank Centre and the 983,600-square-foot 999 Third Avenue in Seattle's CBD to EQ Office, for a total of $1.2 billion.
1. Bay Area
Benefiting from its highly qualified employment pool, a variety of Fortune 500 companies and high-paying jobs, the Bay Area's office market continues to expand, although it is doing so at a slower pace than in recent years. Almost 6 million square feet was underway as of August, representing 3.1 percent of existing stock. However, the average vacancy rate rose 20 basis points since the end of 2018 to 14.7 percent, among the highest for primary office markets. Investment volume totaled $4.9 billion, a 21.8 percent increase compared to the same timeframe of last year.
DRA Advisors expanded its Bay Area in June with the acquisition of Marina Village from Brookfield Properties. The 988,200-square-foot asset in Alameda changed hands for $267 million. The deal was subject to a $234 million loan from RBC Real Estate.