By Timea Papp
Development in Phoenix maintained a steady course in 2017, as nearly 2 million square feet of office space was under construction over the past four quarters, and approximately 3 million square feet was slated for delivery in the metro area by year's end. Yardi Matrix compiled a list of the largest Class A office projects that came online last year, bolstering the Valley of the Sun's urban and suburban office inventory.
10. The Quad – Phase I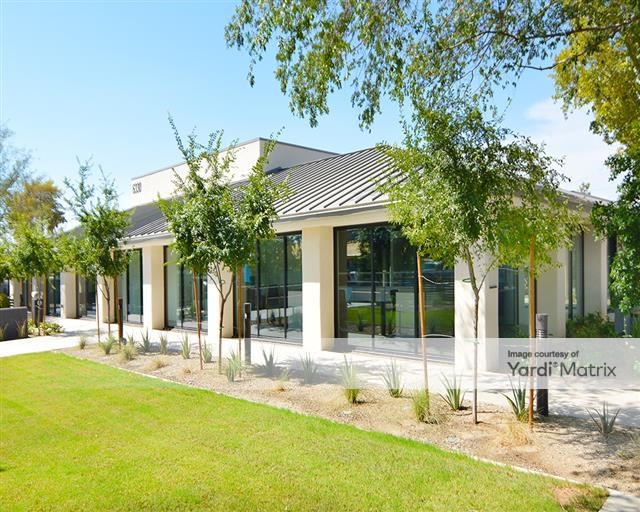 EverWest Real Estate Partners kicked off construction on The Quad, in a joint venture with WHI Real Estate Partners, in August 2016. The project redeveloped Scottsdale Executive Villas, a 14-building office park in Scottsdale. The partnership transformed the property into 166,606 square feet of creative office space, completing the first phase in April 2017. Located at 6330 E. Thomas Road, the seven-building phase encompasses 75,000 square feet.
9. Allred 40
Douglas Allred Co. acquired an industrial property totaling roughly 65,000 square feet in November 2015, only to tear it down and make way for an office building. Located at 4039 E. Raymond St. in Phoenix, Allred 40 came online in May 2017 and encompasses 89,889 square feet. The two-story property is at the center of the metro's transportation and commerce hub, on the northeast corner of Interstate 10 and 40th Street. The landlord retained Cushman & Wakefield to spearhead leasing efforts and the team is currently on the lookout for suitable tenants.
8. The Quad – Phase II
The EverWest and WHIREP partnership delivered the second phase of The Quad in December 2017. Situated at 6200 E. Thomas Road, the second installment of the office park comprises 91,606 square feet across seven buildings. The campus boasts open and collaboration-friendly floorplans, outdoor workspace and a wide amenity base which includes a fitness center, conference facilities, dog parks, on-site restaurants and ample parking. Notable tenants at The Quad include Remarkable Health, PCA SKIN, The James Agency, Larson Engineering, Pitch Pizzeria, MFour and Spiritual Gangster.
7. Rio2100 – Phase I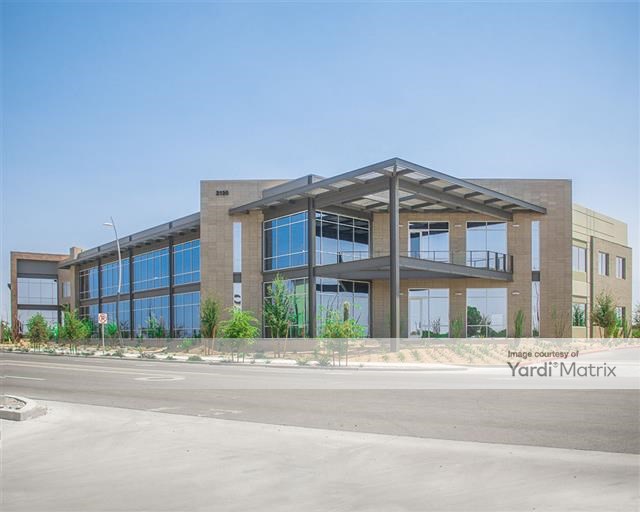 The Boyer Co. and Tellurian Development Co. broke ground on Rio2100's first phase in May 2016. Once completed, the 52-acre mixed-use development is set to encompass more than 400,000 square feet of office space developed in three phases. Located at 2120 E. Rio Salado Parkway, Phase I of Rio2100 was delivered in March 2017 and includes a 102,816-square-foot, two-story office building. The property is currently leased to a mix of tenants including Varsity Tutors and DHL.
6. 515 East Grant Street
Cowley Co. has transformed a former grocery distribution warehouse in downtown Phoenix into high tech office space. The company took a 1946-built industrial facility and repurposed it into offices. Completed in March 2017 and located at 515 E. Grant St., the asset features red brick, original steel windows, barrel roof and skylights. Galvanize, a Denver-based school for entrepreneurs, engineers and data scientists, opened its third-largest U.S. campus at 515 E. Grant St., occupying 55,000 square feet at the remodeled property and attracting 220 members from 48 companies to its collaborative space.
5. Waypoint IV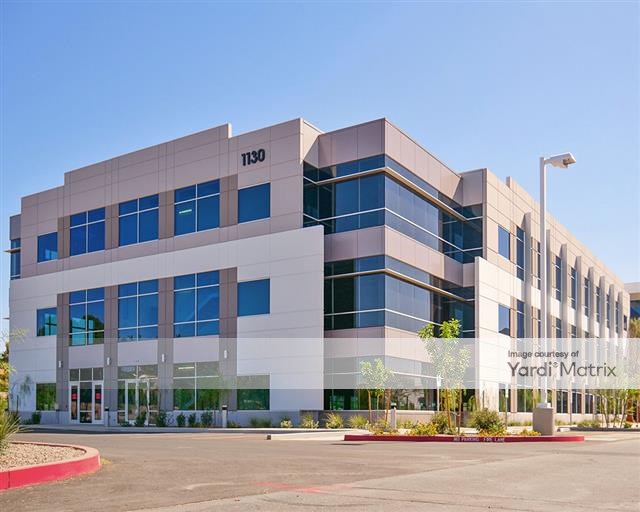 The 152,540-square-foot office building came online in March 2017 as the fourth addition to Harvard Investments' Waypoint campus in Mesa. The 425,000-square-foot office park encompasses Waypoint III & IV, as well as the two-building Riverview Point, developed in 2008. Harvard Investments partnered with Lincoln Property Co. to develop the campus situated on 34.5 acres along Loop 202. Waypoint IV is located at 1130 N. Alma Road and is available for lease.
4. 17 North Corporate Center – 24240 North 24th Drive
Ryan Cos. broke ground on the 156,723-square-foot building in early 2016 and wrapped up construction in 2017, delivering the property in March. Located at 24240 N. 24th Drive in the Deer Valley Village submarket, the facility serves as the headquarters of Farmers Insurance. CBRE oversees leasing efforts at the property, which is subject to an 84-year ground lease held by the Arizona State Land Department, set to expire in October 2100.
3. The Grand at Papago Park Center – Phase I – Building 1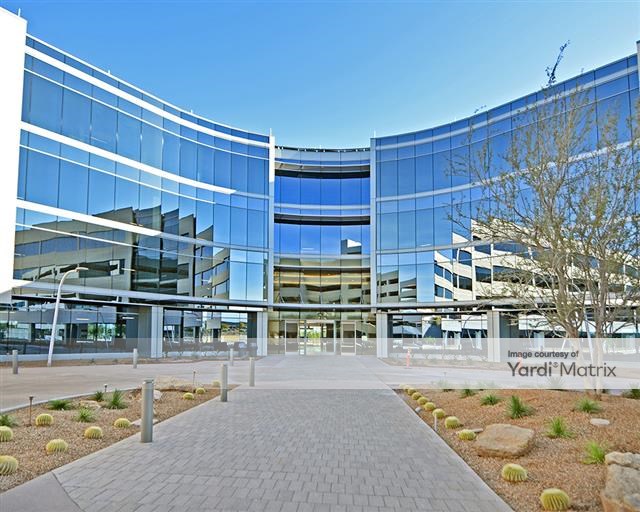 Developed by Lincoln Property Co. in Tempe, the first building of Grand Papago Park Center's first phase broke ground in March 2016. The 213,055-square-foot property was completed in February 2017 and is part of a major mixed-use project developed by Papago Park Center Inc. Located at 1101 W. Washington St., the first building delivered at The Grand at Papago Park Center is home to tenants including Union Bank and SAP.
2. The Alameda
Wentworth Property Co. formed a joint venture with Northwood Investors in 2014 and purchased a mostly vacant office building located at 1665 W. Alameda Drive. The partnership embarked on a redevelopment project and transformed the 1970's property into a Class A office asset. Delivered in March 2017, The Alameda boasts 234,212 square feet of creative space and provides tenants with ample parking. The location is proximate to downtown Tempe and Phoenix Sky Harbor Airport.
1. Marina Heights – Building E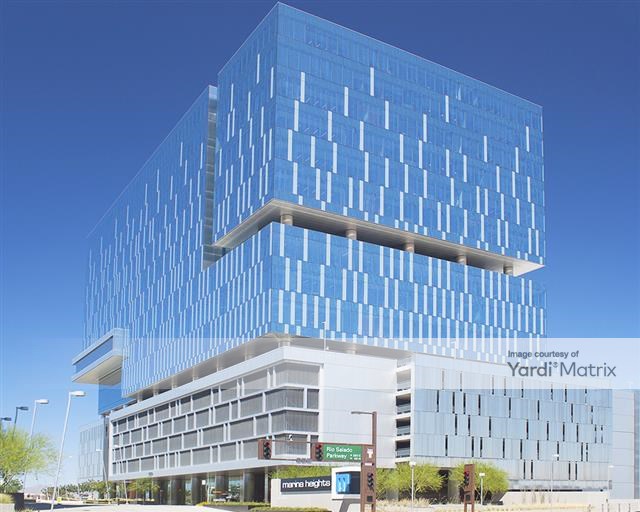 The largest project delivered last year in the Phoenix area was Building E at the Marina Heights office park in Tempe. Ryan Cos. and Sunbelt Holdings completed construction on the 443,000-square-foot property located at 600 E. Rio Salado Parkway in March. State Farm Automobile Insurance Co. then sold the five-building campus in a sale-leaseback deal to a partnership between Transwestern Investment Group and JDM Partners.
Images courtesy of Yardi Matrix