By Scott Baltic, Contributing Editor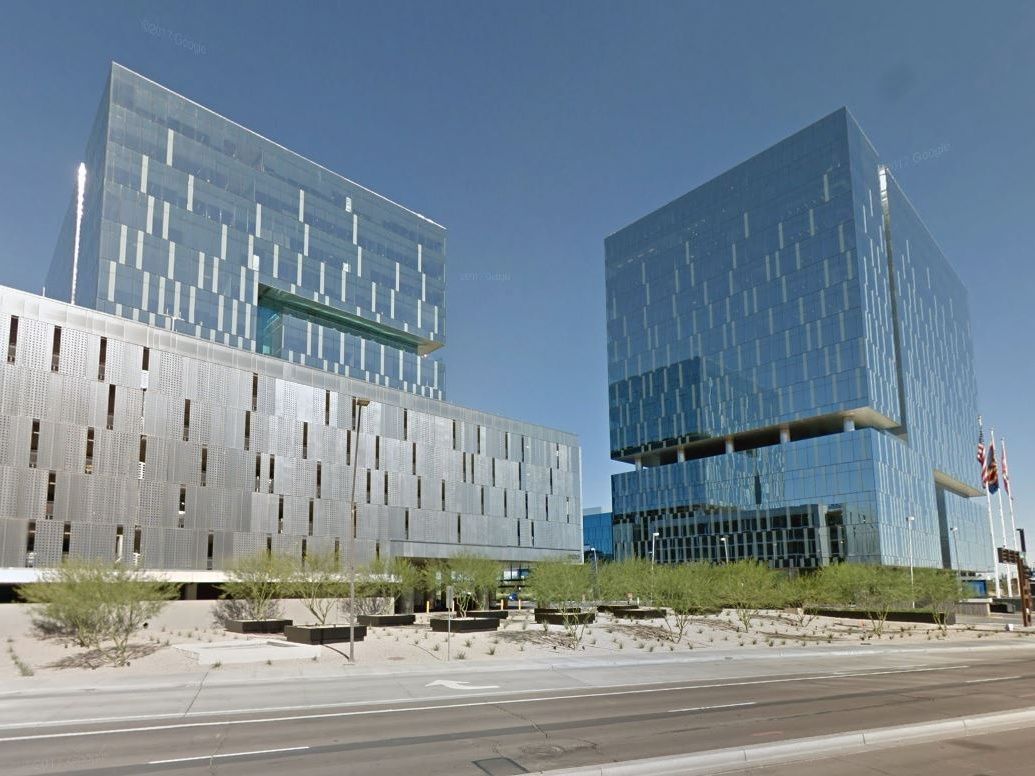 A partnership between Transwestern Investment Group and JDM Partners LLC, called Corporate Properties Trust III LP, has completed its acquisition of a five-building, 2-million-square-foot Class A office campus in Tempe, Ariz., in a sale-leaseback with State Farm Automobile Insurance Co.
Financials on the deal were not disclosed, but a Phoenix-area outlet reported the deal as valued at $928 million, a big enough sum to make it the largest-ever CRE sale in metro Phoenix.
Known as Marina Heights, the property is sited at 300-600 Rio Salado Parkway and includes ground-floor retail, restaurants and other amenities. The location is between Arizona State University and Tempe Town Lake and provides access to Loop 202 and Phoenix Sky International Airport.
State Farm occupies all of the office space at the campus, according to a Transwestern spokesperson, who added that the average terms for the five building leases is about 20 years.
In addition, Marina Heights will be a future stop for the Tempe Streetcar, a light-rail system that got under way last year as an extension of Phoenix's Valley Metro Rail. The streetcar line will connect the office campus to the airport and downtown and central Phoenix, as well as west Mesa via the Valley Metro Light Rail.
"We believe the ownership structure benefits all parties in the transaction, with steady cash flows generated from the long-term lease with State Farm and stable, long-term ownership and management for the tenants," Collin Comer, senior managing director at TIG, said in a prepared statement.
The investments will be managed by a wholly-owned subsidiary of TIG.
Third recent State Farm sale-leaseback 
This transaction is TIG's third sale-leaseback with State Farm, but the first with JDM as an equity partner, TIG President Charles Hazen noted in the statement.
This Tempe deal follows TIG's acquisition of State Farm office campuses in Dallas and Atlanta.
Last fall, Corporate Properties Trust I LP, composed of TIG and Mirae Asset Global Investments Co., of Seoul, South Korea, purchased the four-building, 2.2 million-square-foot State Farm regional headquarters campus in Dallas' CityLine project for a rumored $800 million-plus.
And in late July, TIG and Mirae again teamed up, this time to close on their purchase of State Farm's Park Center I, a 13-story, 591,000-square-foot Class A office property in Atlanta's Central Perimeter submarket.
Image via Google Street View