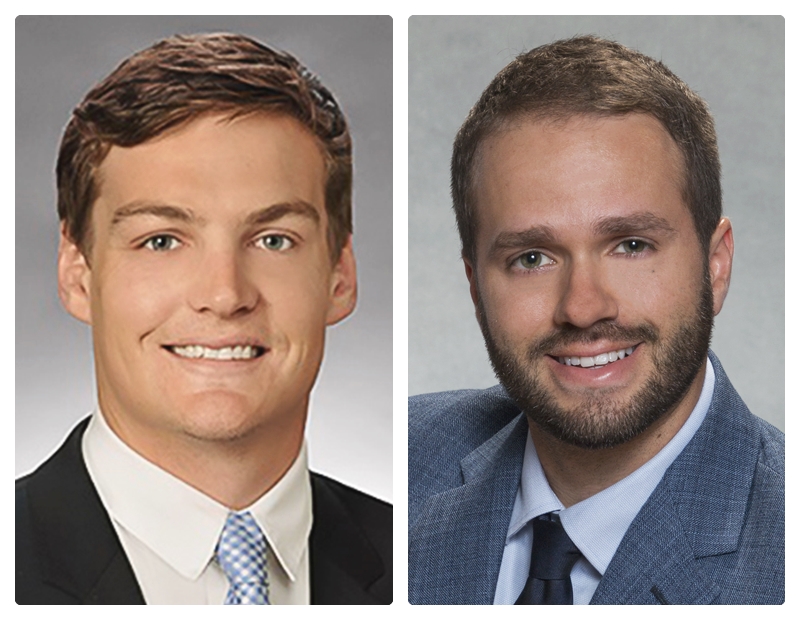 The Bay Area continues to be the nation's tech paradise, despite the increasing number of challenges it faces following the sector's staggering growth. In Silicon Valley, top players like Google, Apple and Facebook are still making the rules in the market, while startups get caught in a whirlwind of skyrocketing rents, competition for quality office space, traffic congestions and a rampant housing market. Then there's San Francisco which, according to a new Transwestern report, has become a strategic alternative for tech companies to access the local talent pool.
In an interview with Commercial Property Executive, Transwestern Associates Derek Cuschieri and Jack Seymour, based in the firm's Silicon Valley and San Francisco offices, respectively, compare the two tech hubs and discuss similarities and differences.
What are some particularities of the Silicon Valley and San Francisco office markets?
Cuschieri: Silicon Valley has always been the focal point for Bay Area technology companies. Some forecasters predict a continued growth going into the first quarter of 2019. However, in this recent economic cycle, many Bay Area tech titans have expanded to include a second major presence in San Francisco. What's driving these decisions varies by company, but traffic and commute times appear to be a common thread in today's migration. Both Silicon Valley and San Francisco provide a competitive tech talent pool, public transportation and the amenities of a major metro area. The biggest differentiator to the locations is urban versus suburban environment.
Seymour: Throughout the last cycle, we've seen San Francisco expand its research and development roots while re-emerging as a true headquarters city. The Bay Area's battle for talent is doing more than just driving up office prices close to mass transit or central business districts. In both markets, we see an ever-increasing demand for high-end amenities—both physical and service-related—as employers become more willing to pay higher rents to keep up with competitors.

Are companies moving to San Francisco and away from Silicon Valley?
Cuschieri: Companies in the Silicon Valley aren't necessarily relocating to San Francisco as much as they are expanding. The Bay Area companies that are choosing to relocate are moving to other states such as Texas, Oregon, Washington, Colorado, Illinois, New York and Massachusetts. This is a result of the high cost of living and lack of housing in the Bay Area.
Seymour: Smaller, early stage, venture-backed groups often look to San Francisco first because of the access to a higher density of talent, proximity to partners and potential customers, available office inventory and the ability to work closer to home or mass transit.
What are the main challenges these tech hubs face due to their expansion and how can they accommodate further growth?
Cuschieri: Currently, Silicon Valley has more than 3.8 million square feet of office space under construction. Additionally, there is close to 2.5 million square feet of sublet space and 5.8 million square feet of direct vacant office space. The main challenges will be finding housing for the workforce and creating the infrastructure to allow this type of growth. Mass transit lines and public transportation are now becoming major priorities.
Seymour: There is a range of hurdles to overcome as the Bay Area continues to lead the world as an ecosystem for innovation. San Francisco presents challenges for office developers as construction costs continue to rise and entitlement processes are increasingly tedious to navigate. As a result, supply remains low and demand remains high.
For large tenants, the most immediate challenge is a severe lack of big block availabilities. There are only a handful of spaces between 100,000 and 250,000 square feet in downtown San Francisco that will be available during the next 18 months. Recent tax initiatives designed to address growing social issues within the city will be passed through to tenants, further increasing the cost of doing business in the city. Growth needs to be sustainable, but the challenge is achieving a balance between all stakeholders.
How do technology unicorns impact the greater office market?
Cuschieri: In many cases, these tech unicorns are leasing most of the large, high-quality block spaces and preleasing space in buildings that haven't yet hit the market. About 2.1 million square feet has been preleased, making it difficult for the small to mid-size tech companies to find Class A or B office space in their preferred location.

Seymour: There is a common misconception that because of all the new high-rise development throughout San Francisco, there should also be plenty of availabilities and softening prices. Unfortunately, high-rises that are preleased to tech titans are providing this false hope. While there are millions of square feet of high-quality, new space in the pipeline for more than $100 per square foot, demand for the Class B and C space continues to increase from younger companies chasing similar neighborhood amenities and talent, while inventory remains stationary.
What's your stance on the evolution of these two office markets?
Cuschieri: The lines of Silicon Valley have now expanded throughout the Bay Area, with the metro becoming more whole than in recent years. Every market will evolve as businesses rely more on telecommuting and less on a physical office. Before, Silicon Valley and San Francisco were prime destinations for startups to get recognized for funding by venture capitalists and make a name for themselves. Now, we see more companies grow organically with only the need for internet and a laptop. Companies can have a remote workforce, which will lessen the need for space, cut costs and increase quality.
Seymour: Real estate is cyclical by nature—the Bay Area can certainly attest to that. From the dot-com boom and bust, the Great Recession and the hockey stick curve we have seen since, the Bay Area office market has historically been positioned well to resist downturns when compared to many other markets in the U.S.
San Francisco will continue its legacy as a research and development hot spot where innovation and a critical mass of venture capital and developer talent continue to flock. However, if the cost of living continues to drive up company overheads, developing tech markets that once seemed a far thought will become ever more enticing.
Image courtesy of Transwestern