By Keith Loria
TMG-VOP Julian LLC, a joint venture between TMG Partners and Valley Oak Partners LLC, has filed a site development permit application to develop a one-million square feet of commercial office space in Downtown San Jose, Calif.
The joint venture's submission is on the heals of San Jose City Council's approval on Dec. 12 to rezone the site from "Light and Heavy Industrial" to "Transit Employment Center (TEC)." The preliminary plans were submitted to the City of San Jose for the development of three six-story office buildings with below-grade parking this past June.
The site, identified as 440 West Julian St., consists of nearly 5.49 acres and is located within the Diridon Station Area Plan. "This part of San Jose has the potential to serve as the new focal point of Silicon Valley," Matt Field, TMG Partner's CIO, and Steve Fisher, Valley Oak Partners' principal, said in a joint statement. "Our belief is that Diridon Station, in particular, will activate this historically industrial part of downtown San Jose into a bustling, inclusive, economic powerhouse."
The development site is bounded by North Autumn Street to the west, West Julian Street to the south and the recently opened Autumn Parkway to the east. It offers pedestrian access to the Guadeloupe River Park across Autumn Parkway and is just a 10-minute walk from the restaurants at San Pedro Square, the financial center of San Jose and SAP Center arena.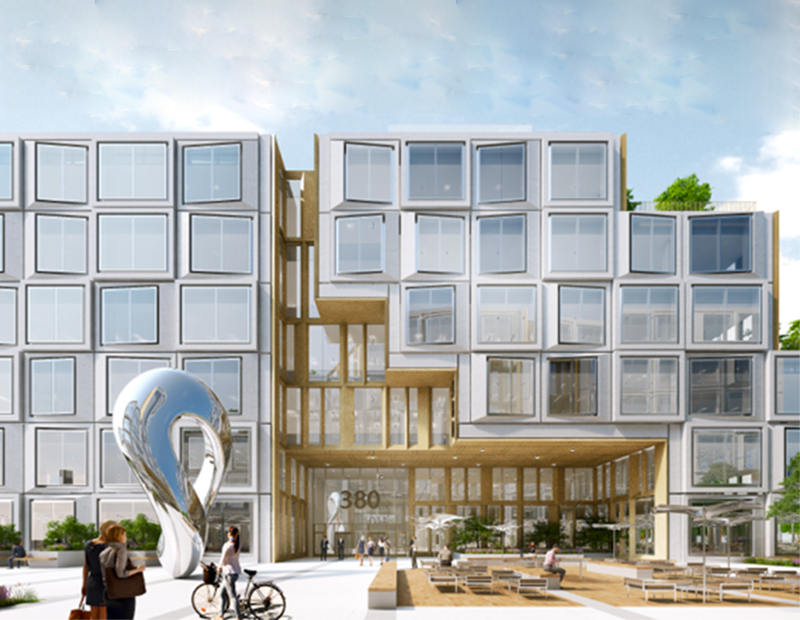 The proposed project is designed by Kohn Pedersen Fox Associates, and includes the development of three six-story office buildings (157,000 square feet, 367,000 square feet, and 499,000 square feet) and below-grade parking. All three buildings will boast floor plates ranging from 27,000 square feet to 90,000 square feet as well as 15-foot floor-to-floor heights, and large private terraces with views toward Downtown San Jose.
"KPF's unique architecture, with its extra-high, multi-faceted window line, multiple-floor outdoor terraces, and large floorplates brings a product to the market that San Jose has never seen before," Mark Schmidt, the project's marketing agent and managing director at Group Inc.'s San Jose office, said. "The project is ideal in meeting the needs of today's large technology users."
San Jose Activity
The entire area is experiencing a transformation, thanks to Google amassing properties, some of which are being negotiated to purchase from the city and other agencies, to create a transit-oriented village consisting of six- to eight-million square feet of offices.
TMG has been active in the San Jose office market for some time, acquiring an eight-building, 810,000-square-foot office campus from Cisco Systems for $154 million in 2013 and purchasing 2460 and 2480 N. First St., a two-building, 148,000-square-foot commercial property that the company is currently renovating and leasing, in August of 2016. Additionally, TMG has been active in the Bay area in recent years, acquiring two high-profile Oakland office buildings—1130 Broadway and 2201 Broadway office building.
Photos courtesy of TMG Partners