T30 Capital LLC has formed a strategic partnership with Blueprint Capital Advisors LLC to scale its commercial real estate lending activities while increasing its social impact.
T30 is a vertically integrated, multi-strategy institutional real estate investment and operations platform. Blueprint is a $1.4 billion registered investment advisor focused on fund and direct investments in alternative credit.
The two companies plan to identify and execute $5 million to $50 million senior bridge and construction loans for a range of property types, including multifamily, mixed-use, hotel and industrial, along the Northeast Corridor.
---
LISTEN TO: Midyear Outlook: What's Next?
---
Further, they are committing to "open door sourcing" to increase lending to sponsors that are minority- and women-owned business enterprises (MWBEs), which have traditionally faced funding challenges in the commercial real estate industry. Together, they will seek to expand the pipeline of loan opportunities from $750 million to $2.5 billion.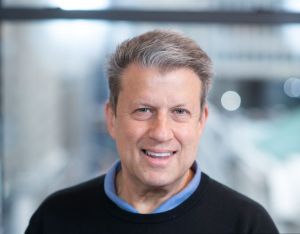 In a prepared statement, Margaret Grossman, T30's managing partner & president, said that Blueprint is well-recognized for supporting capital access to and growth of MWBE sponsors, and that the companies expect that the net result of their combined efforts will be access to a significant volume of niche and differentiated deal flow that delivers attractive yield and solid downside protection.
T30 is a woman-led firm, and its debt platform, formerly known as Fort Amsterdam Capital, is led by managing partners Ms. Grossman, David Schwartz and Jeremy Salzberg, who have collectively deployed about $1.5 billion of capital through more than 250 real estate transactions across debt and equity, including 40 credit deals through the previous FAC Funds I and II.
In the prepared statement, Schwartz remarked that she sees a compelling opportunity to build on the company's core competencies in middle market CRE direct lending, particularly today, in light of recent volatility in equity and fixed income markets."
Tall and MBWE 
As 2022 opened, Don Peebles, chairman & CEO of The Peebles Corp., had just announced plans for Affirmation Tower in Manhattan, which would be the world's tallest skyscraper owned by majority Black- and women-led companies.
As plans then stood, the development team is to include Sir David Adjaye of Adjaye Associates and Cheryl McKissack of McKissack & McKissack.