Don Peebles, chairman & CEO of The Peebles Corp., has made it his goal to produce barrier-breaking projects. The firm's latest proposed development, Affirmation Tower, would be the world's tallest skyscraper owned by majority Black- and women-led companies. Commercial Property Executive spoke with Peebles to learn more about this influential project, the team behind the idea, and what the industry needs to do become truly diverse and inclusive.
Where did you get the idea to propose the tower at Site K?
Peebles: It kind of evolved. Initially what happened was the state issued a request for proposals, and we looked at it and kicked it around and thought about what the best use would be. Instinctively, the best use—one of them would be hotel and the other office. So that required us to take a deep dive into both of those sectors because they had been hit the hardest, along with retail, during the pandemic.
Everyone's talking about more and more people working remotely and what that does to the office market, and business travel is down because we can interact virtually. We had to analyze that first and once we got comfortable—and we believe that New York would rebound, especially the westside near the Javits Center area—then we started focusing on what the right use for the site was. From there, we wanted to do something different.
Tell us about the team you have assembled
Peebles: Throughout all our projects we commit to at least 35 percent MWBE (Minority and Women-Owned Business Enterprises) contracting. Historically, we have made an effort to be very inclusive and throughout history we have had well over 25 percent MWBE contracting. A few years ago, we upped it to 30, and then two years ago we upped it to 35. We wanted to make sure we had a diverse team that was super talented. We took this as an opportunity to showcase what diversity can do and how it results in a much better project. So, we began to assemble a team that would reflect the diversity of New York City and State.
The first line of business was an architect. We wanted to get someone transformative, and we wanted this to become a landmark building. I've worked with David Adjaye (of Adjaye Associates) before. In fact our former office on Fifth Avenue he did the interiors for, so we reached out to him and once we brought him on board, we brought on Cheryl McKissack (of McKissack & McKissack), who is an old friend of 40-plus years. Then we brought on Craig Livingston (of Exact Capital) and Steve Witkoff (of The Witkoff Group), whom I've worked with in the past.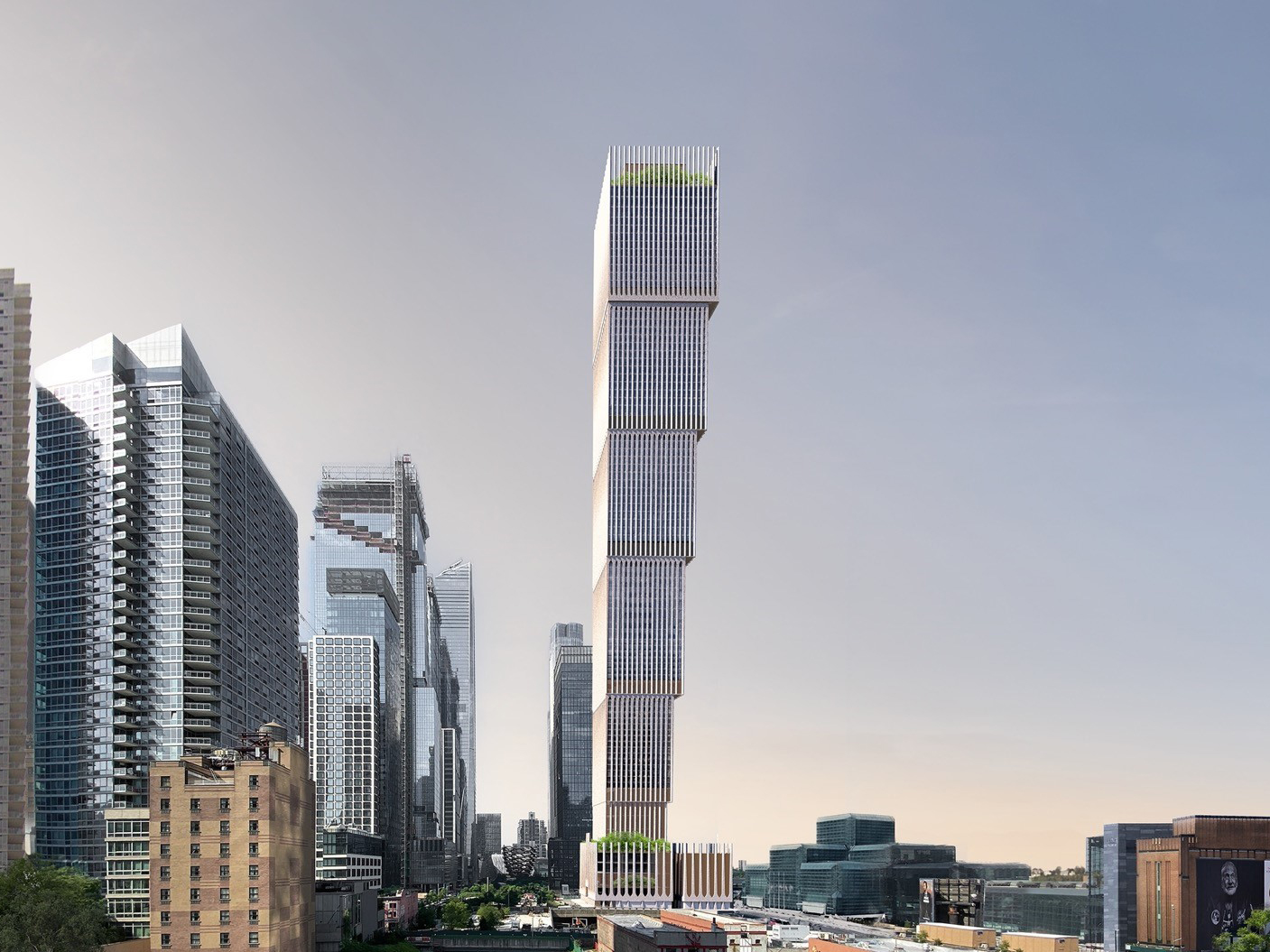 What was the design process like?
Peebles: Ultimately, we let the team, with our guidance, put together a design. They came back with a building that was a couple hundred feet shorter. Then I said, what's the tallest building? And it was One World Trade. And how tall is it? There are two ways to measure—to the roofline and to the crown. One World Trade measures to the top of the crown, so I decided I wanted the building's roof height to be taller so it would be the tallest building in the Western Hemisphere to roofline, but then shorten our crown so that we would be below One World Trade because we wanted to respect the symbol of what Freedom Tower stands for.
We wanted this to be a landmark building that would do a couple of things. When you look at New York and the country coming out of the Great Depression, it was the Empire State Building and Rockefeller Center that signaled to New York and to the world that New York and America were resilient and coming back. Then after we were attacked on 9/11, it was Freedom Tower that represented recovery and the endurance of freedom in America. And now coming out of a global pandemic and these protests for racial justice, we thought that our building could address both in a meaningful and powerful way.
Our tagline as a company is "affirmative development," which we've copywritten and I give my wife Katrina credit for capturing the essence of what we stand for as a company. The tower represents a take on that and it's an affirmation of access to opportunities, an affirmation of including all Americans in our country's success and it's an affirmation that diversity makes us better. We went forward with creating a building that would reflect those two objectives—to bring New York back and to show great confidence in the future of New York office and hotel and then be a new standard for economic inclusion and diversity.
The building development team is 80 percent Black, with a Black woman as a partner and the construction company that will build it is a joint venture between the largest privately owned construction company in the country and the oldest Black-owned construction company in the country, that happens to be run by a Black woman, Cheryl McKissack. It would be unprecedented to have a building of this magnitude be built by this diverse team.
Can you give us any new updates on Affirmation Tower's approval?
Peebles: We're waiting to hear back. All the proposals to the state have been submitted. We've all presented a couple of months ago and are waiting for them to make some decisions. At the same time, because of what this project means and because it will be ushering in a new era, it has become much more important. As word has gotten out because we keep expanding our team to bring in more women- and minority-owned businesses, especially African American- and Latino-owned businesses, we've been out here reaching out to the community and engaging them, so there's been a lot of excitement about the project. I'm hopeful they will decide soon and that they will pick us. I think they are in the process of deliberating and will make some decisions soon in terms of some finalists and ultimately pick a developer sometime in the first quarter.
How would it feel to have your company lead the development of the first Black-built skyscraper in Manhattan?
Peebles: I think what Affirmation Tower would do is have a tremendously transformative impact and hopefully set a new standard so that when people visit the building 40 years from now, they can say from a historical perspective: "Can you imagine this was the first building built by people of color and the first building where a woman-led construction company helped build this?" And that will be so odd to the people walking there because there'd be an incorporation of buildings built by diverse teams. I'm hopeful that will be the case. Chances are, I won't be around to see it, but I'm mindful that it will be a big barrier-breaker and hopefully setting a new standard. I hope it inspires others to do similar things.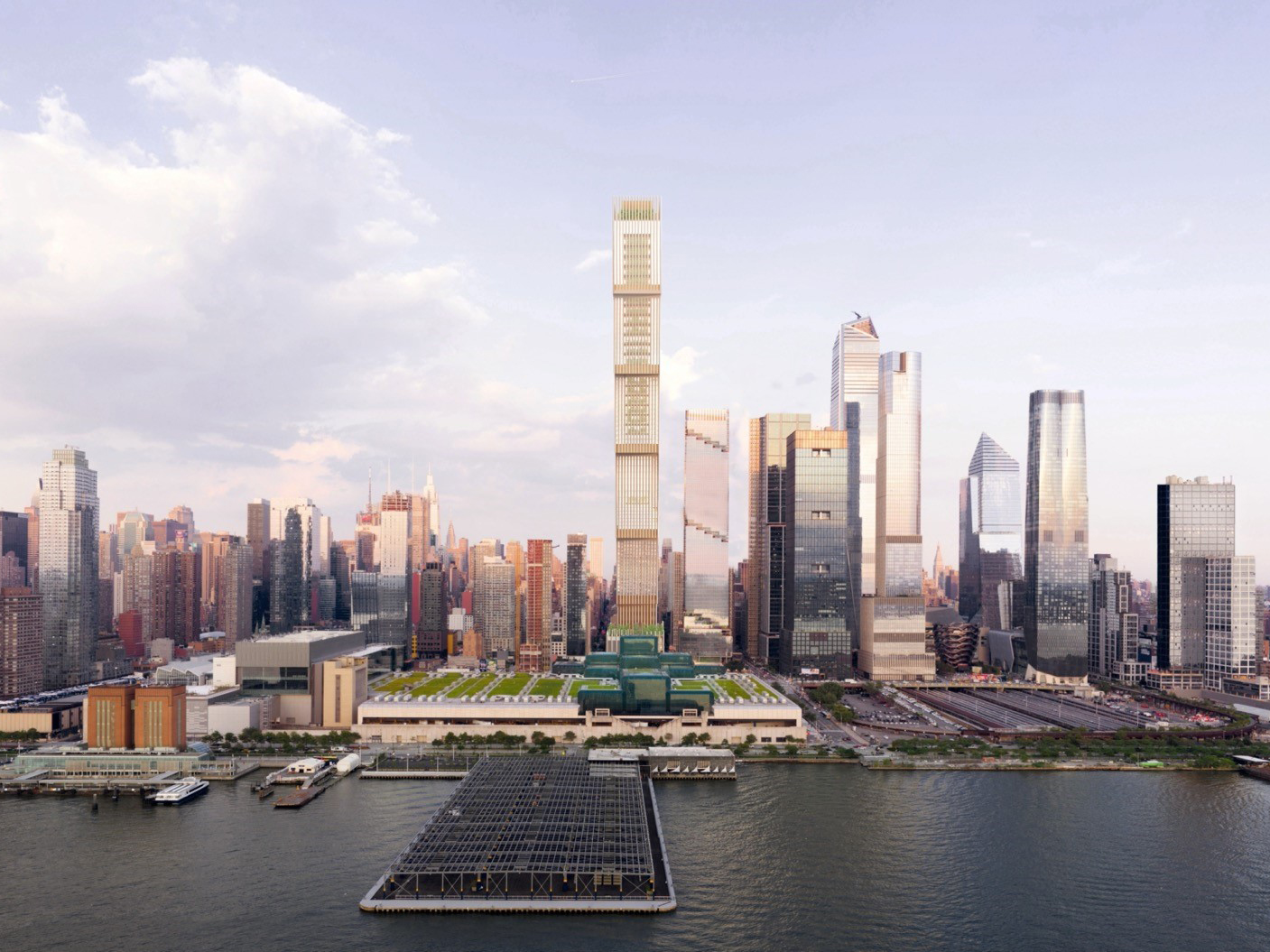 Do you expect this project to be a model for other minority-led development teams and other cities?
Peebles: I do, for a number of different reasons. By joining together, we are much stronger of a team. The development team of the four of us—Witkoff, McKissack, Exact Capital and us—shows that we are stronger together and results in better projects. I hope it sets the tone in showing how partnerships can be transformative. It should inspire young women and children of color that anything is possible, and they can dream to do this and it's a realistic dream.
I know growing up when my friends and I were in high school—when I was a local page for the House of Representatives, I went to school on Capitol Hill in the Library of Congress and worked at the U.S. Capitol—we all talked about politics. The African American and Latino pages would say being president is not likely for us, and Obama changed that. That was a very positive thing and one of the biggest impacts was that we could see that. People seeing it is believing it.
Every commercial real estate firm is trying to increase diversity and inclusion in their ranks and in their supply chains. What are some of your ideas for making that happen?
Peebles: I think that our industry has done a very poor job with diversity and inclusion. I think it's very hard, outside of a few pockets, especially for Latino Americans, African Americans and women. Even if you look at the large scale commercial real estate industry, institutions are providing the capital, institutions are some of the biggest tenants, institutions make the loans, but institutions all operate through human beings. And human beings bring their biases and their sense of efficiencies. They tend to do business with people they are comfortable with and we as a country, while segregation is not the rule of the land, we are still a segregated society.
It's getting better—with my son's generation and with my daughter's—there's a greater sense of diversity on an everyday basis. But the industry has to be much more aggressive and using our tagline, affirmative. We have to take aggressive, affirmative steps to give people an opportunity. At the end of the day, it's not necessarily about where they went to school or having years of experience, we've got to bring people in and give them the opportunity to gain that experience and to learn. That starts very early with internship programs, but more importantly we must deploy capital in a different way, so that we can create opportunities for entrepreneurship for minorities and women in the development business.
They can start off somewhere like a sales agent, broker, or appraiser, and then start going into the development business. But they have to have access to capital and that is one of the biggest hurdles for women and minorities. But they don't deploy capital, especially private equity, or venture capital, and as a result of that, since they don't deploy it, they are less likely to be recipients of it. That is the No. 1 barrier. Because then, if you have diversity of ownership, and ownership is power when it comes to change, then what you would get is those diverse owners hiring and doing business with diverse firms and people.
Until we change who is at the top of the food chain making decisions, we're not going to make as much progress. I read an article recently that talked about how the top 150 commercial real estate firms since 2020 had made this commitment to diversity and went from 135 senior executives to 143, it was like eight people more than where we were before, and those baby steps aren't going to be enough. There's got to be an aggressive approach and I think the institutions that deploy their capital, the public employee pension systems, and the union pension systems who have significant memberships of people who are diverse, they have to insist that their capital is deployed to people of diverse backgrounds so that people can get the chance to start a real estate business. That's a key to navigating and making it so there is more diversity in the industry.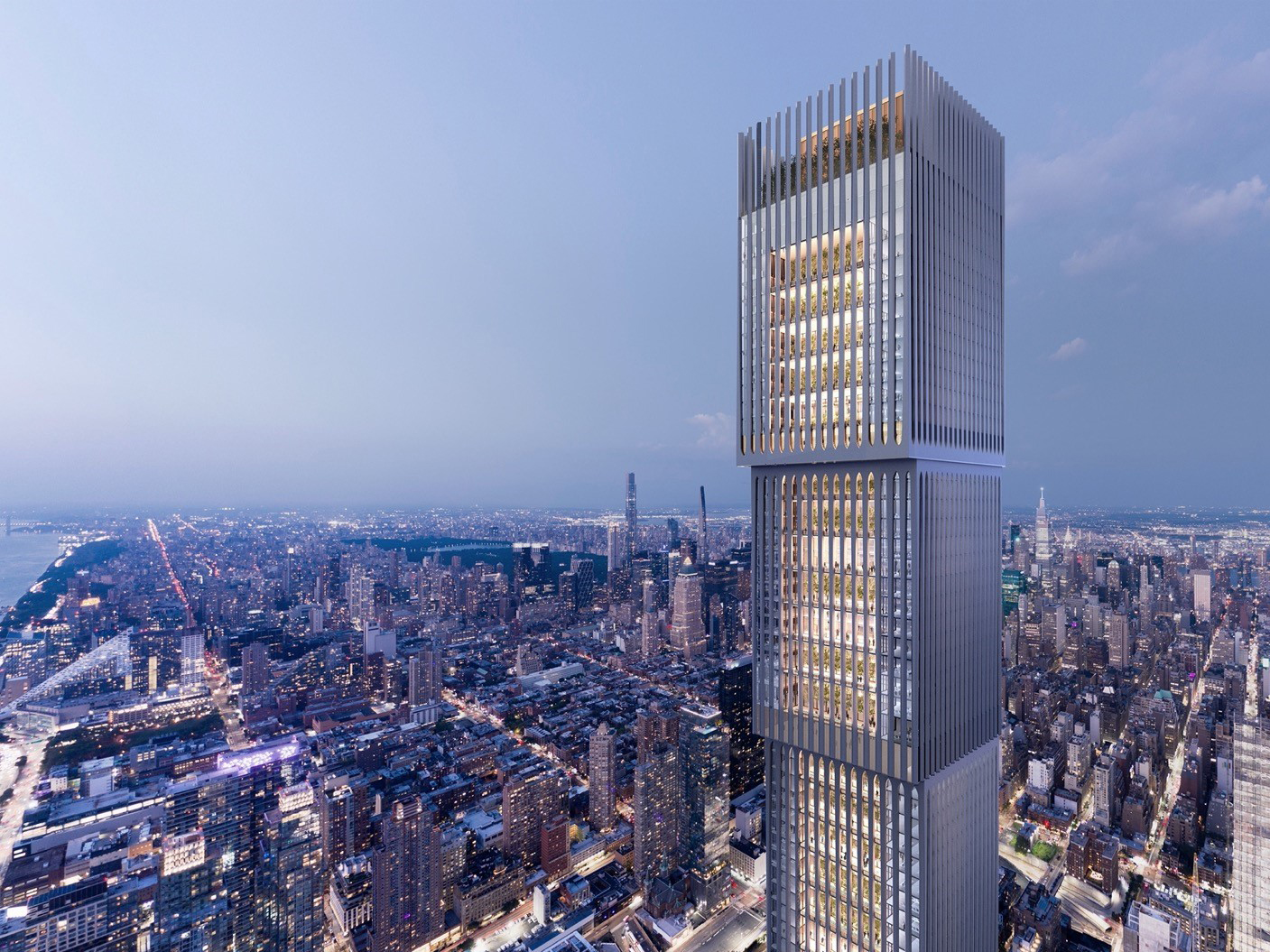 What has been your most memorable project since first developing your company?
Peebles: The first one. The first building I built, 2100 Martin Luther King, Jr. Ave., and it was an area in southeast Washington, D.C., which was targeted for economic revitalization. Once a thriving community, it was damaged by the 1968 riots and was neglected for decades. The mayor of the city targeted it for economic development and decided to take government employees and move them over to this area to stimulate economic activity. They preleased office space in a 100,000-square-foot building that I proposed to develop. It was a great transformer, the first new building built there since the 1960s and it kickstarted economic revitalization that continues today. The government leased it for 20 years, then re-leased it for another 10 and recently re-leased it again for another 16 years. My son oversaw the renovation of the building.
That building did a couple of things. One, it shows how long-term wealth is created in real estate. Two, it gave me the chance to make an impact in a community that is thriving now—billions of dollars have been invested there. And three, it showed the power of politics and the government and what political leaders, especially governors and mayors, can influence. They didn't say they weren't going to lease an office space from someone who hadn't built a building before, so there were no artificial barriers, and I got a chance. In the same hand, I learned a lesson about how there would be a double standard. I learned that making changes and breaking barriers would create some obstacles for me and would ruffle feathers. I still own that building and have never been interested in selling it because of what it means to me.
Do you have any other new projects you are working on?
We've got a project we've been working on for a number of years, going through land use and planning. It's an air rights project, partially on land but mainly air rights, in the Back Bay in Boston, Parcel 13. We're finally getting through the process there and it has taken years. That will be a life sciences and residential building and that's about a half-billion-dollar project and will be our first in Boston. Hopefully the first of many.
We also have Angels Landing in downtown Los Angeles that we have gone through the cumbersome environmental impact and land use entitlement process that California has. We have completed our environmental impact report, it's been accepted, and we're just about done with the land use. That will be one of the tallest buildings in the United States. It will be two towers with a hotel in each, and luxury residential.
Then we have Charlotte, N.C., where we were entrusted to redevelop an area called Brooklyn Village, which was a historically Black community where in the late 1960s it was vacated for urban renewal and promised to be developed so that the Black community would come back. Instead, they were dispersed. This will be 16 buildings, with phase one being six buildings, and we are in the predevelopment right now on those.
Any words of advice to the industry as a whole?
Peebles: We are at a crossroads in our industry in this country in terms of inclusion. If we look at most other industries, they have done a far better job with diversity. And many of those industries, especially financial services, and others, have higher barriers to entry. In real estate, in development and in the business as a whole, we have low barriers to entry. Some of the top brokers in the country don't have college degrees. I quit college after my first year when I decided I didn't want to be a doctor. There are not that many barriers to entry, yet our industry struggles immensely to be inclusive. And that is really just because of how capital has been deployed and who deploys it.
I'm hopeful there will be a much more aggressive push with regards to diversity and inclusion, and that developers, banks, lenders, and investors will all emphasize that. Same with the political leaders and pension systems because we have a long way to go and we are letting so much talent be wasted, set aside, or go into other industries because our industry has these barriers to inclusion.