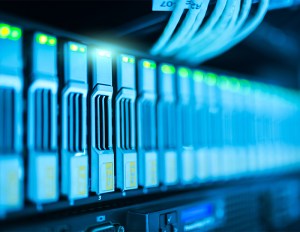 Denver-based STACK Infrastructure has acquired additional land in the Portland, Ore., area to nearly double the size of its flagship campus in Hillsboro, Ore., one of the nation's fastest growing data center markets, to 50 acres and 200MW.
The expansion will bring the total available and in-development capacity for STACK in Hillsboro to more than 230MW. The contiguous campus expansion solidifies STACK's commitment to offering maximum scalability in this high-demand location that is quickly becoming a core Pacific Northwest hyperscale market.
Located in Hillsboro adjacent to PGE's Shute Substation, the campus features direct access to extensive fiber, benefits from Hillsboro's Enterprise Zone and its property tax abatement policies and sustainable power practices with 100 percent renewable energy delivered across STACK facilities.
---
READ ALSO: The Metaverse and Why CRE Should Care
---
Brian Cox, CEO of STACK Americas, said in a prepared statement that STACK, one of the first data center developers to locate in Hillsboro, is dedicated to continually addressing the demand for available capacity in the rapidly expanding region.
STACK Infrastructure delivered a 24MW, 180,000-square-foot facility in Hillsboro in January. Known as POR03, it was the first building at STACK's flagship 84MW campus in the Portland area and added to STACK's footprint in Hillsboro that was already at more than 50MW capacity. STACK also owns POR01, a 12MW facility, and POR02, which offers 24MW, in the area.
Growing markets
CBRE's North American Data Center Trends H2 2021 report noted that cloud service providers and social media companies were responsible for most of the leasing activity last year, particularly in Hillsboro, Northern Virginia, Atlanta, Phoenix, Chicago and Dallas. The report stated Hillsboro posted the highest absorption total in the second half of 2021 with 6.6MW among secondary markets.
The market grew rapidly in 2021 and saw a large amount of preleasing—199.0 MW—heading into 2022. CBRE said Hillsboro has a large construction pipeline but most of the future supply—85 percent of the 234.8MW—has already been preleased.
STACK is also growing in markets around the globe in 2022. In addition to delivering the 24MW Hillsboro facility in January, STACK announced its entrance into three new markets in Australia, multiple expansions into the EMEA market with data centers in the Nordics, Italy and Switzerland and a 36MW Inzai, Japan, campus.
In the U.S., STACK announced in January it was adding an 84MW campus in Northern Virginia, bringing its current and under-development capacity to more than 600MW in the region. Citing increased client demand, STACK said it planned to add three new buildings on an 80-acre campus in Sterling, Va., where the provider would bring more than 1 million square feet of space in three new buildings to the market. NVAL2 will have a potential capacity of 216MW upon full build-out.
STACK is also building a 125-acre hyperscale campus in Manassas, Va., in partnership with Peterson Cos. that will have more than 4 million square feet of space and deliver more than 250MW of critical load for large users.