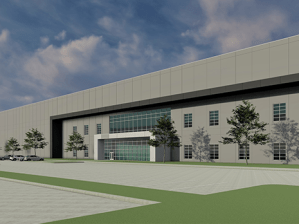 STACK Infrastructure is adding another hyperscale facility to the U.S.' largest data center market, Northern Virginia. Citing increased client demand, the provider aims to add three new buildings offering close to 1 million square feet to the market.
The upcoming campus will rise on an 80-acre campus along Lockridge Road in Sterling, Va. NVAL2 will have a potential capacity of 216 megawatts upon full build-out and offer tenants access to all major long-haul fiber carriers and dark fiber connectivity.
The first phase is estimated to come online in 2023's third quarter. STACK partnered with Dominion Energy to provide 100 percent renewable electricity for the upcoming data center. According to its website, Dominion provides electricity to over 12 million square feet of data center space.
STACK currently has 300 megawatts under construction in Northern Virginia—including another hyperscale campus in Manassas, Va., in partnership with Peterson Cos. In October last year, STACK broke ground on the second phase of the development that will see an additional 36 megawatts of critical capacity come online by the fourth quarter of 2022—with the potential to scale up to 72 megawatts. The campus is planned to include a dedicated power substation.
Digital infrastructure private equity firm IPI Partners sponsored the launch of STACK Infrastructure in 2019 with plans to expand in primary markets worldwide. IPI—itself co-funded by ICONIQ Capital and Iron Point Partners—combined assets purchased from Infomart and T5 to create the new brand. The company launched with properties in all major North American markets—Silicon Valley, Dallas-Fort Worth, Phoenix, Chicago and Toronto.
Big plans for big markets
Back in April last year, IPI Partners announced the final closing of its second data center fund, at $3.8 billion. In total, the equity firm has raised more than $5.3 billion since its inception in 2016. Three months ago, IPI and STACK announced an expansion into Asia-Pacific markets, opening a regional headquarters in Singapore and initially targeting Tokyo and Osaka for investments.
Demand for data center space in Northern Virginia is not showing any signs of slowing down, despite some challenges. It is currently the largest market worldwide and four times as big as the second largest in the U.S., Dallas-Fort Worth, according to CBRE research. Northern Virginia had added 127.1 megawatts to its inventory over the first half of last year alone, growing the market size by 9 percent.
Developers in Northern Virginia will seek to capitalize on any land holdings, while data center construction will likely see more vertical designs, CBRE research concludes. With consistent demand, many players are making big moves in the market. In October last year, California-based Landmark Dividend purchased 1.2 million square feet of data center space within the Quantum Park development in Northern Virginia, some 3 miles north of STACK's new project.