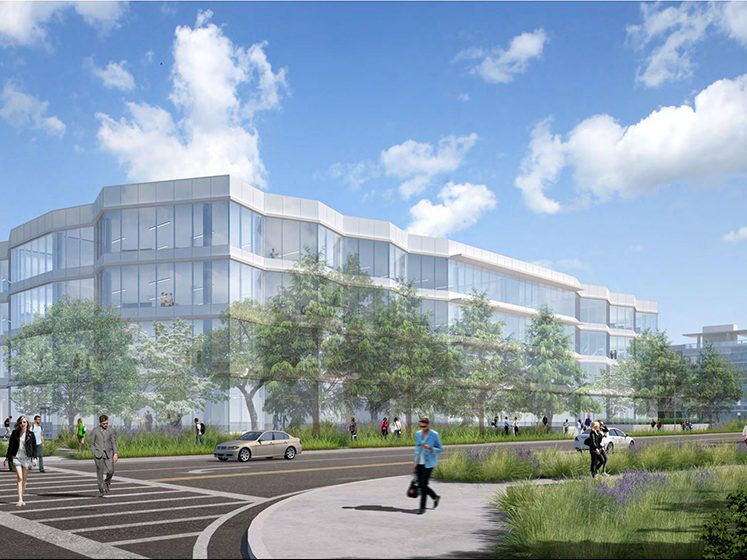 The development team behind a Silicon Valley office project has received $313.8 million in acquisition and construction financing for a four-building, 587,942-square-foot office development in Sunnyvale, Calif.
A joint venture of Harvest Properties and Invesco Real Estate is developing Catalyst, a project near tech giants including Apple, Google, Microsoft, LinkedIn and Amazon. In its current state, Catalyst has three existing office buildings and a shovel-ready development site.
Harvest and Invesco will demolish two of the existing buildings and replace them with Class A office space, while adding a third Class A office property on the development site. The third existing office building will remain a Class B office property. The campus is located at 684 W. Maude Ave., near Highway 101 and State Route 237 and less than a 10-minute drive of downtown Sunnyvale and Sunnyvale Baby Bullet Caltrain stations.
An HFF debt placement team led by Brandon Roth, Bruce Ganong, Peter Smyslowski and Bercut Smith secured the construction loan through ACORE Capital on behalf of the borrower.
"There has been an incredible amount of demand from both debt and equity providers for office development in Silicon Valley," Roth told Commercial Property Executive. There are countless tenants in the market looking for space and limited new supply. Nearly every development that has broken ground has been pre-leased while still under construction."
The Bay Area's booming market
Catalyst is one of many office projects with big price tags that have been taking shape recently in the Bay Area. Last month, Chinese-backed developer Kylli announced it had secured $515 million in construction financing for Burlingame Point, an 803,000-square-foot campus in Burlingame, Calif. The four-building development will be occupied by Facebook's virtual reality firm Oculus.
In Mountain View, Calif., Renault & Handley Mid-Peninsula Joint Venture also revealed last month that the firm had secured a $103 million loan for 600 Clyde Ave., a 190,000-square-foot office property that once completed, will be entirely occupied by Google.