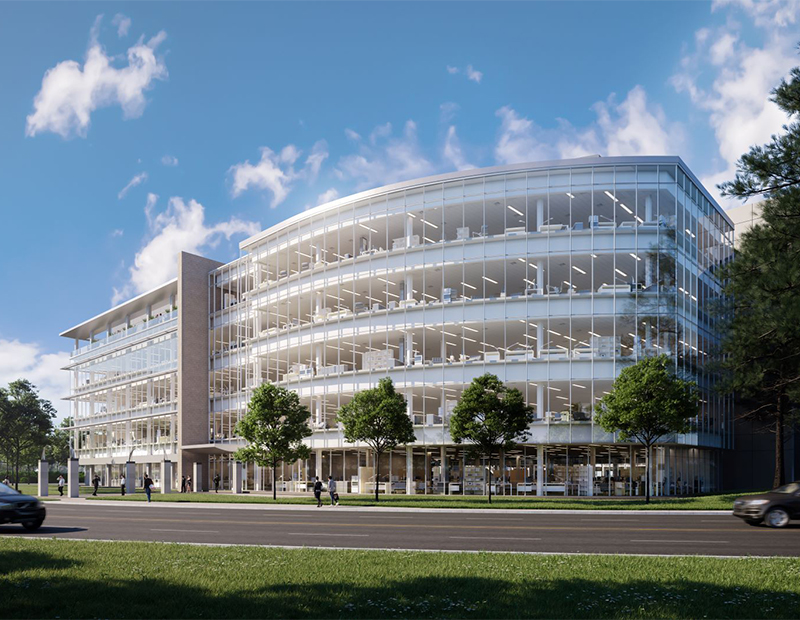 PCCP LLC has helped pave the way for Renault & Handley Mid-Peninsula Joint Venture's development of 600 Clyde Ave., a 190,000-square-foot office building in Mountain View, Calif. The real estate finance and investment management firm provided Renault & Handley with a $103 million senior loan for the premier Silicon Valley project, which will be occupied in its entirety by Google.
Renault & Handley is erecting 600 Clyde at 580 and 620 Clyde Ave., a site the joint venture had acquired in 1968. Two light industrial buildings encompassing a total of 75,000 square eventually called the space home until 2018, when they were demolished to make room for the 600 Clyde project. News of Google's signing of a lease for the entire building emerged during the first quarter of 2019. The project ticked a host of boxes for PCCP.
"This loan provides PCCP with an ideal combination of best-in-market real estate product, robust Mountain View office market, and a long-term lease by a very strong credit tenant," Dorian Farhang, vice president with PCCP LLC, said in a prepared statement. "Additionally, the project administrator, Renault & Handley, is an established full-service brokerage and property management firm with significant experience in the Silicon Valley market."
Upon completion, the five-story 600 Clyde will offer such amenities as a 9,600-square-foot sky-deck and a landscaped amenity area spanning 12,500 square feet. The LEED Platinum-certified property will also feature a photovoltaic power generation installation and a storm water harvesting system. Renault & Handley plans to deliver 600 Clyde in July 2020.
Keeping up the pace
With more than $2 billion in mortgage lending, PCCP ranked among the top 10 investor-driven lenders in the U.S. in 2018, according to a report by the Mortgage Bankers Association. And it appears the firm isn't slowing down in 2019. PCCP's larger transactions during the first quarter of the year included a $152 million senior loan to Quinlan Development Group and Building and Land Technology for the recapitalization and lease-up of the 270,000-square-foot office tower at 41 Flatbush Ave. in downtown Brooklyn. More recently, the firm provided Sunroad Enterprises with a $145 million senior loan for the development of the 442-unit Sunroad Centrum Phase 6 multifamily project in San Diego.
"Mortgage real estate investment trusts, debt funds and other 'investor-driven lenders' are one of the hottest capital sources in today's commercial real estate finance markets," according to the MBA report.