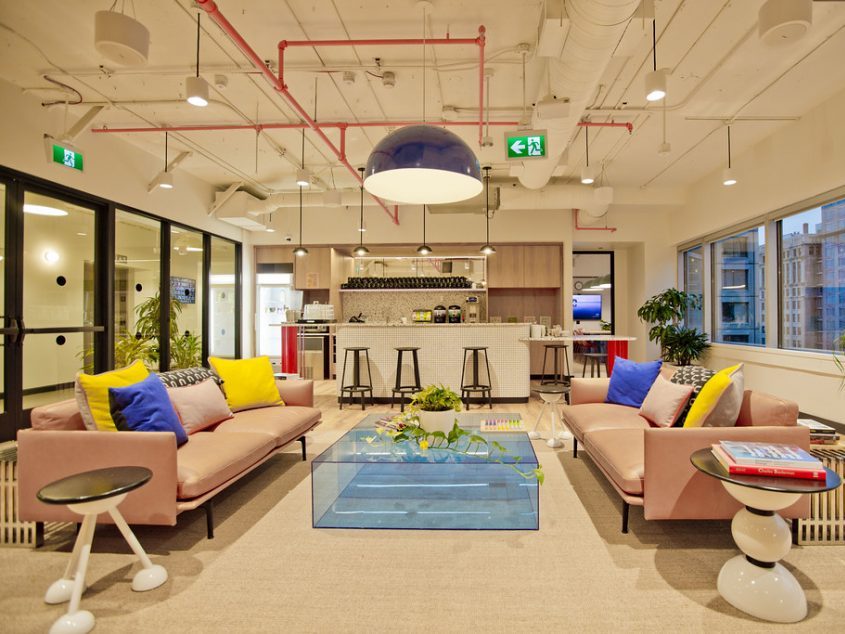 Savills has announced the launch of PIVOT, an all-inclusive flex office service that will be offered exclusively in the UK. The streamlined platform, which looks to capture the growing demand from users looking for 40 to 150+ workstations, will allow tenants to deliver flexible, creative space in a short time period for those looking for non-traditional workspace.
PIVOT, which will be led by Savills' Charlie Wardroper, a veteran of the office and flex office workspace sector, will offer a top-to-bottom service for customers that includes a choice of branding/design, fit out and IT services at a fixed price point that is all delivered with six to eight weeks.
Savills is the latest firm to launch a coworking brand in the U.S. Last September, Manhattan-based Tishman Speyer announced the rollout of Studio, a flexible workspace brand that the company plans to introduce in six markets around the world. Europe's coworking sector has grown significantly over the last year, as London's amount of coworking space has surpassed 10.7 million square feet, tying New York City for the largest coworking market in the world, according to a recent Cushman & Wakefield report.