By IvyLee Rosario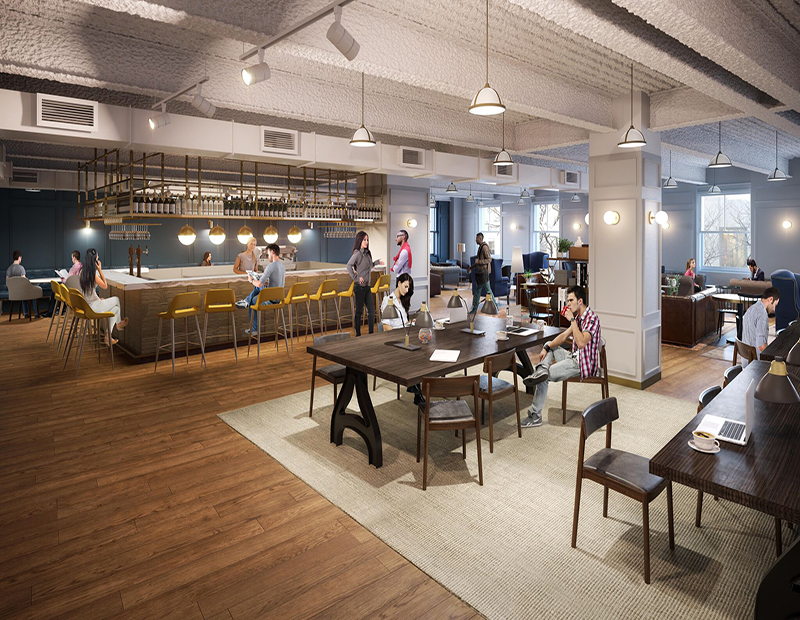 Tishman Speyer has launched Studio, a brand of coworking spaces that offer flexible workspaces for current and future tenants. The brand will be introduced in six markets around the world—Rockefeller Center in Manhattan, 125 High St. in Boston, 900 19th St. in Washington, D.C., The Franklin in Chicago, 407 Maple Plaza in Los Angeles and TaunusTurm in Frankfurt, Germany.
Rockefeller Center will be the first location offering Studio starting November 1. The initial space will comprise 35,000 square feet and the firm is planning to expand from there, in response to the high demand. The spaces will include hot desks, conference rooms, semi-private areas for casual meetings, private offices in different sizes, lounges designed to promote connectivity and high-tech solutions. Studio at Rockefeller Center will also offer tenants access to Zo, an exclusive on-demand suite of amenities created by the company. These will include wellness programs, on-site health screenings and medical services, community volunteer engagement, rideshares, food and catering, backup child care, travel planning, personal grooming and human resource services.
Coworking demand
"Tishman Speyer understands the importance of agility and the need for companies of all sizes to be able to move quickly and scale as needed. We've seen great demand for flexible office space from our enterprise clients and prospective tenants," Thais Galli, senior director of Innovation at Tishman Speyer, told Commercial Property Executive. "Studio at Rockefeller Center in New York City will be the first of six locations around the world in this initial roll out of coworking spaces that have been meticulously curated to build both community and cater to individual needs."
Keeping with coworking, earlier this month Tishman Speyer signed coworking company Spaces to occupy nearly 111,000 square feet of office space at the Chrysler Building in Manhattan.
Rendering courtesy of Gensler