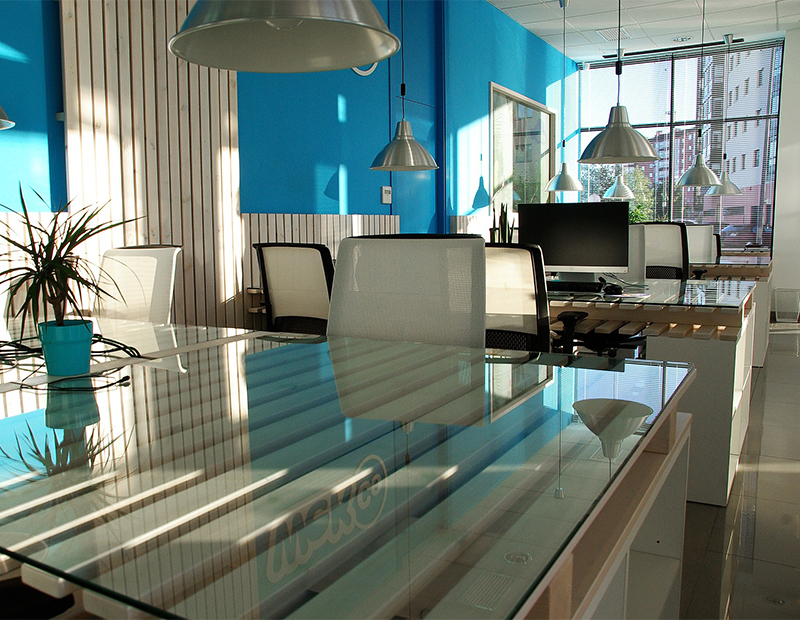 Demand for coworking space continues to spread across Europe, and while London remains in the lead, certain metros appear poised to become strong players, according to Cushman & Wakefield's European Coworking Hotspot Index. The report explores a formula for determining where the trend will most likely hit next.
Coworking space has taken a strong hold in London, totaling more than 10.7 million square feet and tying New York City as the largest coworking market in the world. The movement is expected to continue as, per the report, "demand from coworking providers is strong among established operators and new entrants." The flexible workspace office sub-sector—which includes coworking space, serviced offices and managed offices—now constitutes 10 to 20 percent of leasing activity in Central London. Shared workspace provider WeWork, which recently leased Kennedy Wilson's 93,000-square-foot Friar Bridge Court in its entirety, holds the position of the city's largest private office tenant.
"The rapid expansion of coworking in London has led many market participants to question which factors underlie the growth of the segment and where may it go next in Europe," according to the report.
Coworking capitals of tomorrow
Cushman & Wakefield's Hotspot Index predicts coworking's path of growth in Europe, analyzing 40 key cities based on the weighting of four factors: scale, business environment, people and catalyst. London's ranking on the index is 183, followed at a distance by Paris at 145. The City of Lights is one of the largest real estate markets in the world, yet it has been slow to embrace coworking; however, change is afoot. "Paris is starting to realize its enormous potential. Established global operators and new domestic brands have recently launched, building momentum for the coworking concept," per the report.
Stockholm, Dublin and Copenhagen follow Paris with respective index rankings of 139, 132 and 126. Two German cities, Munich, which boasts the highest concentration of ICT jobs in the country, and Berlin, follow at 118 and 116. Helsinki ranks 116, followed by Amsterdam and Madrid at 114 and 100. Tallinn, Estonia, is not in the top 10 group, but the city has the makings for a successful coworking hub. Government initiatives have sparked digital innovation, and the onslaught of startups continues to bolster demand for coworking accommodations.
Despite the varying dynamics in each market, there is a common thread. As noted in the report, "The growth of coworking is forcing operators and landlords to re-think how they design and fit out traditional office space to better accommodate changing tenant demand."