By Chad Burkhardt & Robert Holuba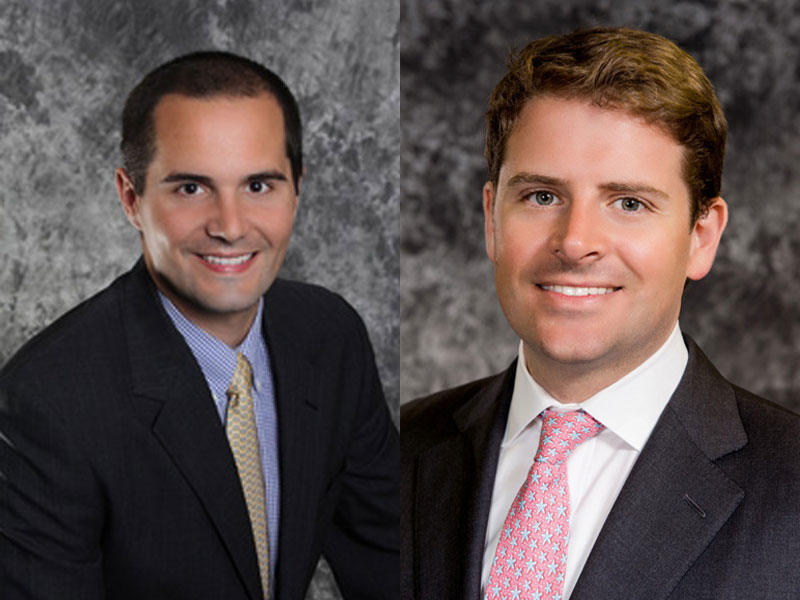 Picture this: You head to your neighborhood retail center, drop off your dry cleaning, mail a package at FedEx and grab a latte before heading to work. Sound familiar? It's a daily, real-life reminder that certain bricks-and-mortar retail properties are a long way from being disrupted by online shopping.
Clouds over retail real estate related to e-commerce are leading to the entire sector inappropriately being painted with the same brush, creating mispricing and investment opportunity. Retail values have begun to correct as investors are re-evaluating their decades-old approach to retail investing. This is leading to an imbalance and, in many cases, under-allocation to retail within many institutional investors' real estate portfolios, as they tackle the question of how to invest in retail in the new economy.
In the new economy, not all retail is created equal. Investors need to focus on where people are spending money. Consumers are still consuming, but where and how they are spending money has changed. Today, people are spending money on experiences (i.e., food and beverage) and services (i.e., health, beauty, fitness and leisure). In the sale of goods and services, e-commerce is geared to be a primary distribution point for the former but physical real estate will continue to be the dominant point of consumption for the latter. Investors should be looking for those shopping centers that cater to experiences and services.
The case for neighborhood retail
We believe that non-anchored neighborhood retail centers deliver the most attractive opportunities in an otherwise somber asset class. Neighborhood retail caters to destination retail and tenants are mostly "internet proof". These centers are less susceptible to national tenant downsizing trends, and are not dependent on large anchor tenants to drive traffic. They draw from dense local populations with higher disposable income and offer consumers a wide array of service-oriented tenants that cannot be found online (read: coffee shop, dry cleaner, beauty salon, doctor's office and your local pizza shop).
Insulated from e-commerce, these centers boast a diversified rent roll of tenants who typically have contractual annual rent increases and no co-tenancy clauses. Most require minimal tenant improvement expenditures, which helps reduce frictional leasing costs. Additionally, smaller, service-oriented, commodity-shaped suites are more easily backfilled versus the unique storefronts and larger-sized anchor tenant spaces. Lastly, we see relative value in these neighborhood centers versus grocery-anchored centers, primarily due to a void of institutional investors that have erroneously shunned all of retail in recent years.
Retail is not dead—it's evolving—and investors need to know where to look. By focusing on unanchored neighborhood retail properties with e-commerce-resistant tenants that are insulated from national retailer downsizing, investors may be able to access a mispriced opportunity to generate diversified and durable cash flow that they can believe in — not just for now, but for the future.
The statements and conclusions made in this article are not guarantees and are merely the opinion of CenterSquare Investment Management LLC and its employees. Any statements and opinions expressed are as of the date of publication, are subject to change as economic and market conditions dictate.