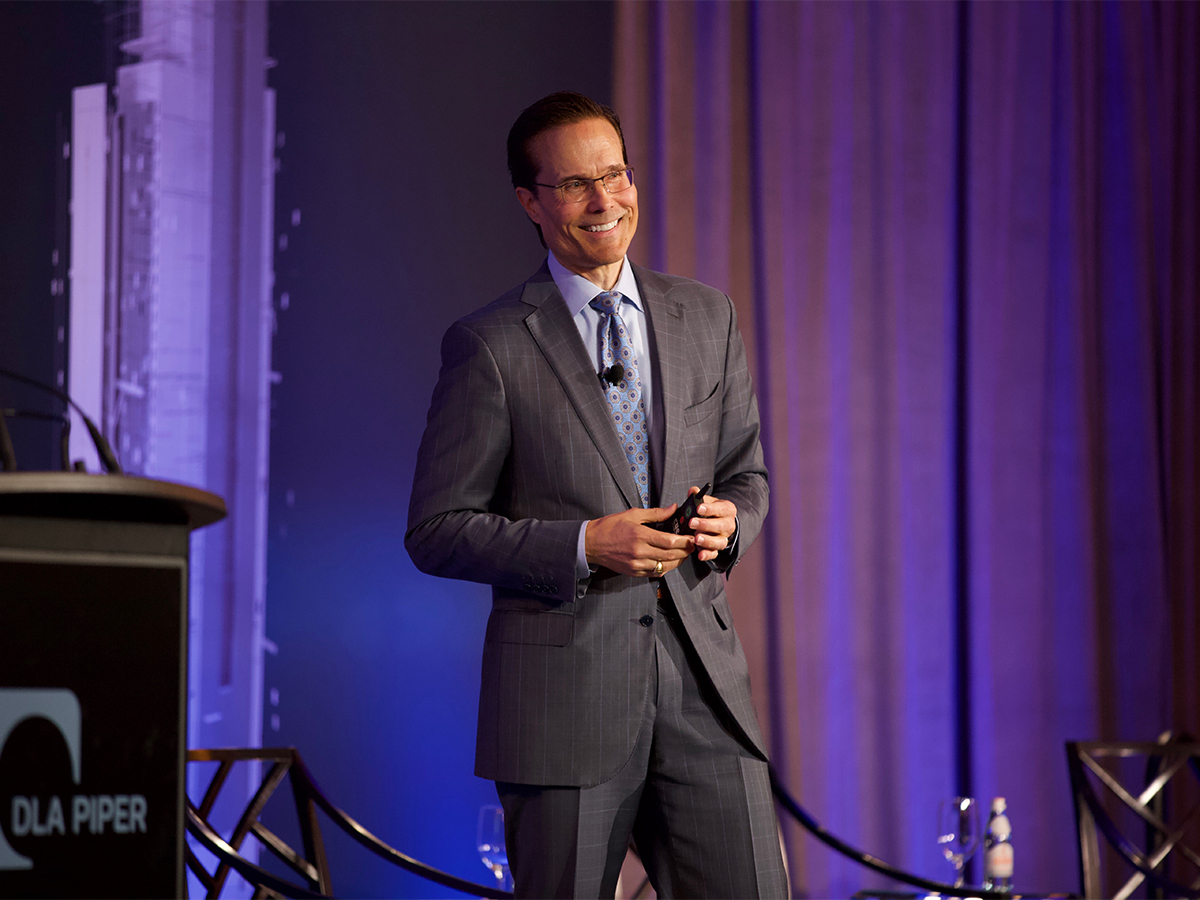 Using technology to add property value, the creative expansion of coworking and the impact of the new workforce on commercial real estate are the main points discussed at DLA Piper's 15th Global Real Estate Summit, held in Chicago this past Tuesday. The event kicked off with a fast-paced, insight-packed presentation by Steve Weikal, head of industry relations at the Massachusetts Institute of Technology's Center for Real Estate.
Two of the key trends he focused on are what he calls the startup tsunami and real estate "fracking." As to the first of these, Weikal said that currently there are 7,000 proptech startups globally. In 2012, he noted, there was less than $1 billion in funding for proptech, but the figure for 2018 was about $18 billion, with about a further $6 billion just in the first quarter of this year.
---
See our full coverage of the 2019 DLA Piper Summit
---
In just one example, he said, venture capital firm Fifth Wall Ventures, which focuses on proptech investments and has partnered with CBRE, Hines, Equity Residential, Prologis and Macerich, recently raised $500 million. "We've never had R&D for our industry," he said. "This is our version of R&D. It will have a tremendous impact."
Using tech to dig out value
The second major trend, real estate "fracking," was defined by Weikal's MIT colleague Prof. Dennis Frenchman as "using technology to break either the use of real estate or the actual physical asset into smaller pieces and reconfiguring it into higher-value combinations, unlocking overlooked asset value."
The two big examples of that are WeWork and Airbnb. WeWork is the largest non-governmental tenant in NYC and also the largest tenant in London, Weikal said. "They lease low and license high and play the spread. That is the source of the profit—or not," he said, to a surge of laughter from the nearly 500 attendees. Airbnb, of course, is the world's largest hospitality company, despite not owning a single bed.
---
READ ALSO: Airbnb Acquires HotelTonight
---
Shifts in coworking
Weikal pointed out a shift that shows how mainstream coworking has become: From 2010 to 2017, the share of the coworking market made up of freelancers dropped by well over a third, while the portion taken by companies with more than 100 employees increased six-fold. "The enterprise solution of coworking has caught on, and companies really like this," he said. "Occupiers really like this flexible space, so it's not going to go away."
Another data point Weikal cited is that Microsoft subsidiary GitHub, with 600 employees, has no central office and no big occupier leases. Further, the coworking industry is branching out in creative, even surprising ways, he said. "We're starting to see these specialized solutions primarily to help startups, but not always." There are starting to be coworking offerings specifically for lab space (BioLabs), cannabis businesses (We Grow CA), warehouse space (Saltbox), pop-up retail space (AppearHere) or space solely for women (Hera Hub and The Wing).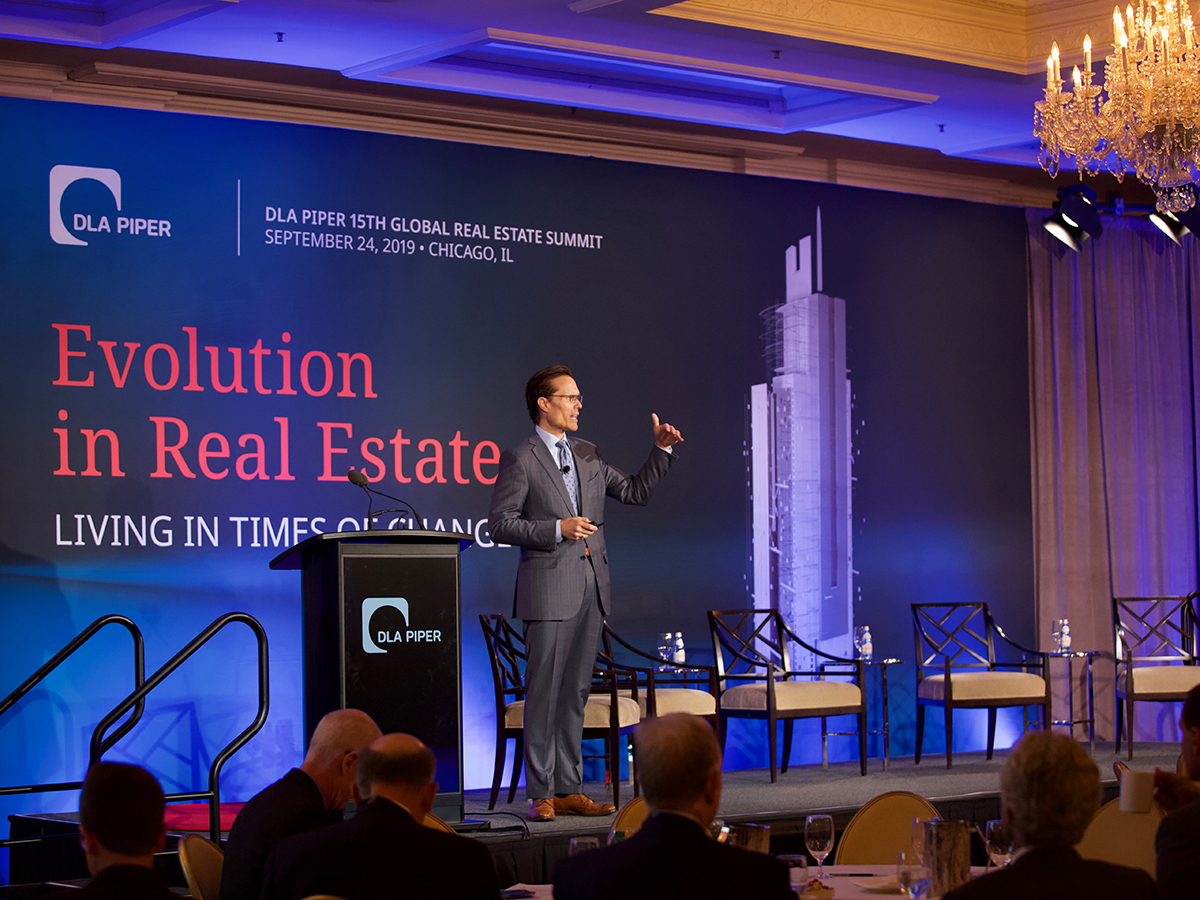 In what Weikal calls "coworking convergence," Industrious is opening coworking space in two malls owned by Macerich and Taubman and at some Equinox Fitness Club locations, Staples has been opening Staples Studio coworking spaces in some stores, and the Lifetime Fitness chain is opening Lifetime Work. Even more creatively, Why Hotel is essentially a pop-up hotel in apartment buildings still in lease-up.
Weikal quoted Mark Grinis of EY: "Commercial real estate is no longer a fixed asset. It's fluid."
The human factor
Weikal then discussed the human interface of real estate, also known as "stickiness," in an era when tenants are beginning to have substantially weaker ties to specific buildings or spaces. "The stickiness is critical," he said. "Now that they're mobile, and they've got all this information, we need to understand [tenants] to make sure that they stay around, because they can easily jump, especially as leases turn into licenses. That can be a real challenge to our business models."
One factor that hasn't changed, Weikal cautioned, is that "there's still this need for us to be together," at least for certain kinds of tasks, such as innovation.
"This new workforce doesn't make long-term commitments, and they want everything now, and they want just what they want, and they'll only pay for what they use," he concluded. "That is not exactly aligning with our industry, where we're used to 10-year leases with two five-year renewals. And obviously that impacts everything. It impacts underwriting. It impacts what we build and where we build and how we build it."
Weikal, who got his start in real estate by redeveloping historic theaters in Detroit's Fox Center entertainment district, holds a master's degrees in real estate development and city planning from MIT and a law degree from Suffolk University Law School.