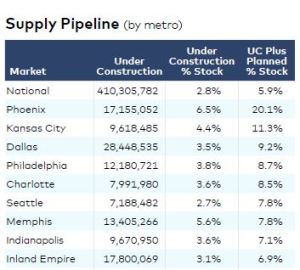 Fast, faster, the fastest? Quarter after quarter, nothing seems to be disrupting Phoenix's industrial real estate market. According to a CommercialEdge report, nearly 17.2 million square feet of industrial space was underway in Greater Phoenix as of May, with the pipeline ranking among the country's top 5. However, looking at the rate of growth relative to existing stock, Phoenix leads the country by far.
Recent CBRE research showed that the first quarter of 2021 was the metro's best on record, with some 5.6 million square feet of positive net absorption. To put it in context, we're looking at a metro that averaged roughly 7 million square feet annually for the past two decades.
What attracts investors to Phoenix?
The secret behind the metro's boom is rooted in The Valley's fundamentals: no geographic constraints, combined with the absence of natural disasters, strong population growth and a good labor pool.
"Strong demographic tailwinds have been the catalyst for increased institutional investment in recent years. This investment into Phoenix and other major growth markets will continue as long as population and job growth numbers continue to outperform," Cullen Mahoney, vice president with Trammell Crow Co., told Commercial Property Executive.
And with a rapidly rising population that has continued to shop online during the health crisis, demand for industrial space only increased. What's more, on top of the e-commerce driver—boosted by the pandemic—manufacturers and data center operators have been also eyeing the metro.
"The top macro trends in the Phoenix industrial market include a significant increase of manufacturing companies focused on Phoenix for both new facilities and relocations, larger requirement sizes and increasing construction costs and rental rates," Rusty Kennedy, executive vice president with CBRE, told CPE.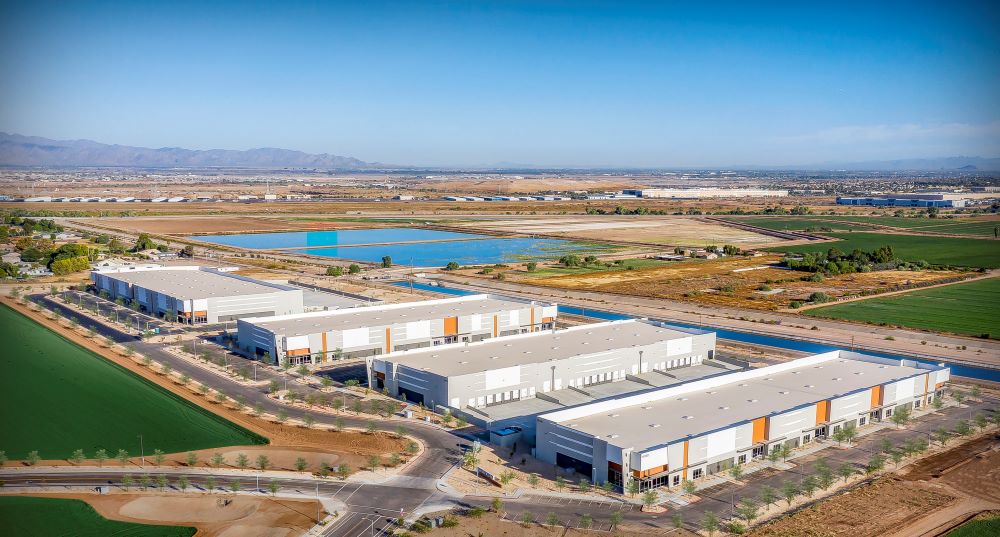 For example, Taiwan Semiconductor Manufacturing Co. and Intel Corp. were attracted by The Valley's reputation as a semiconductor hub—which dates back to the 1940s—but also by the availability and affordability of labor, the favorable tax environment and strong infrastructure. The two giants intend to invest an aggregate of more than $32 billion in their metro Phoenix facilities in the next few years.
The same reasons were behind other manufacturers' decision to relocate to or expand in the area. Companies in the pharmaceutical, food and home goods sectors chose Phoenix because of the reliability, availability and affordability of power, but also due to the metro's ability to service close to 35 million people in a single day's truck haul. Greater Phoenix simply has a pro-business mindset, according to Kennedy.
Results speak for themselves
The Phoenix industrial market closed 2020 with nearly 14.6 square feet of net absorption, an all-time high for the market, Cushman & Wakefield Executive Managing Director Mike Haenel told CPE. "This trend is continuing into 2021," Haenel said. He also noted the West Valley submarket accounted for 78.6 percent of all absorption in 2020. Moreover, West Valley garnered 46 percent of the net absorption in this year's first quarter.
Driven by rising land prices, rapidly increasing construction costs and overall demand, the increase in rental rates is another trend which manifests itself across the map. The average rent rose to $6.91 per square foot as of May, marking a 2.5 percent year-over-year uptick, according to CommercialEdge data.
"It is very typical in today's market to have two or three users focusing on the same space, and this competitive environment leads to rental rates being driven up," Kennedy stated.
Furthermore, a June CBRE report shows that industrial taking rents are growing faster than asking rents. Metro Phoenix occupies the 11th position among the nation's top 15 industrial markets for base rent growth, showing a 12.1 percent year-over-year uptick through May. The report concludes that taking rent growth will outpace asking rent growth in the short term, due to the continued near-record low vacancy rates.
CommercialEdge expects The Valley to add 13.6 million square feet across 64 properties to its stock in 2021—which would mark a 29.5 percent year-over-year increase. While many of the projects are in the South Phoenix and Chandler submarkets, some of the largest developments—such as Amazon's 2.3 million-square-foot facility in Goodyear—are in Phoenix-West.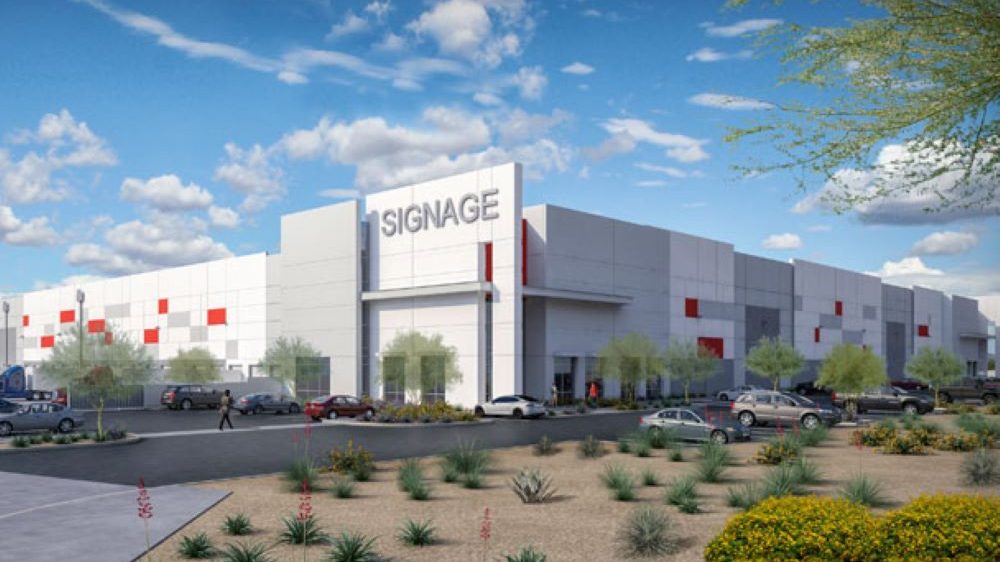 Speculative projects are more than common across the metro. One such facility underway, in the southwestern part of the metro, is Tolleson 107, a 332,000-square-foot development. Trammell Crow Co. acquired the 25-acre site in March, with assistance from Cushman & Wakefield.
"The parcel located in the heart of Southwest Phoenix had needed to be rezoned and there was tremendous interest on the property from many other acquisition groups," explained Phil Haenel, senior director at Cushman & Wakefield, and one of the property's leasing brokers.
In Northwestern Phoenix, a TCC speculative development is taking shape: the two-phase, 1 million-square-foot Park Aldea. The developer completed the project's first phase, consisting of four buildings totaling 356,000 square feet, in September. The second phase will be tenant-ready during the second quarter of 2022, according to TCC Vice President Ryan Norris. And the company plans to keep on building.
"TCC Phoenix is currently in pre-development or under construction on 5 million square feet of industrial product," Norris added.
Phoenix industrial boom: not without challenges
Mirroring nationwide trends, increased construction activity led to a shortage of materials, rising costs and postponed timelines.
"The amount of construction occurring in the market today has led to a shortage of some raw materials, which have pushed construction costs rapidly and has made it challenging for developers to underwrite new developments, and also creating longer lead times on these materials, which has extended the development timeline," Kennedy noted.
And project timelines could even double due to the material shortages the area is likely to experience over the coming quarters, Kennedy warned.
Despite all challenges, the Phoenix industrial market is bound to reach new heights. Kennedy expects to continue seeing manufacturing clients locate and expand here, with the metro keeping the momentum well into 2022 and 2023.
"Given the unbelievable population and job growth, industrial demand will remain robust. We are projecting to beat last year's record absorption of 14 million square feet," said Mike Haenel.