By Scott Baltic, Contributing Editor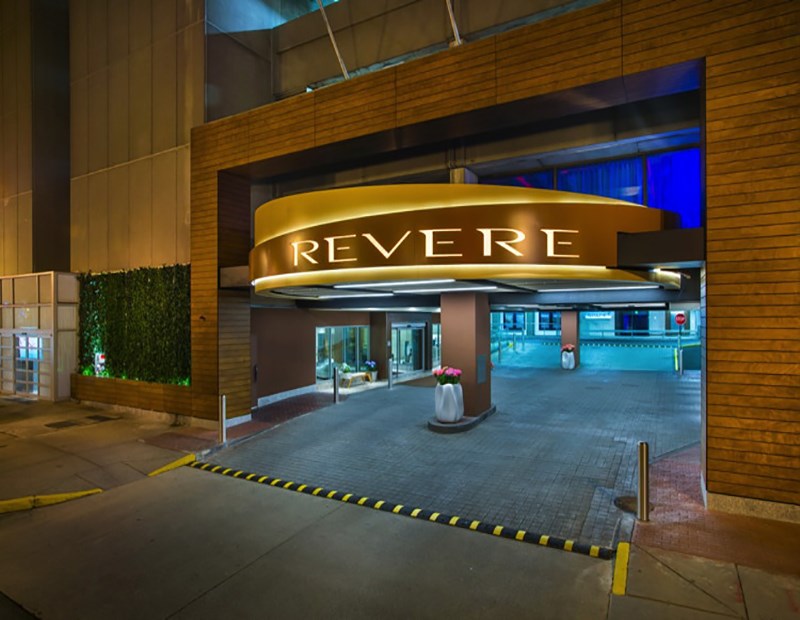 It's a big buyout, and now there's big money to help make it happen. Pebblebrook Hotel Trust has received a $1.8 billion term loan that will provide funding needed for the REIT's pending merger with LaSalle Hotel Properties.
The loan will go toward paying off LaSalle's current outstanding debt balances and other transaction closing costs and is allocated into five tranches, maturing between 2020 and 2024, each of which is prepayable without penalty.
The financing will be funded only once the merger is completed; that milestone is targeted for Nov. 30 and remains subject to approval by both companies' shareholders.
"We are excited to welcome several new financing partners who have joined our bank group as part of this financing effort," Raymond Martz, chief financial officer for Pebblebrook, said in a prepared statement.
The loan is led by Merrill Lynch, U.S. Bank N.A. and Wells Fargo Securities, each of which serve as joint bookrunner and joint lead arranger. PNC Capital Markets LLC, BMO Capital Markets, SunTrust Robinson Humphrey, Inc., The Bank of Nova Scotia and Compass Bank serve as joint lead arrangers.
Bank of America, N.A. serves as the administrative agent; U.S. Bank N.A. and Wells Fargo Bank N.A. serve as syndication agents; PNC Bank N.A., Bank of Montreal, SunTrust Bank, The Bank of Nova Scotia and Compass Bank serve as documentation agents.
Capital One N.A.; Regions Bank; Sumitomo Mitsui Banking Corp.; and TD Bank N.A. serve as senior managing agents. Branch Banking and Trust Co., Raymond James Bank N.A., Land Bank of Taiwan, Taiwan Business Bank Ltd., Taiwan Cooperative Bank Ltd. and First Commercial Bank Ltd. are also participating. Pebblebrook owns 28 hotels, with a total of 6,973 guestrooms, in nine states and the District of Columbia.
LaSalle owns 41 upscale, full-service hotels, totaling about 10,400 guestrooms, in 11 markets in seven states and the District of Columbia.
Not a straight road
Last May, LaSalle very much looked to be finding a different life partner. In fact, at that point it had explicitly declined at least three unsolicited offers by Pebblebrook in favor of an all-cash $4.8 billion bid by Blackstone.
In late June, according to LaSalle's August quarterly report, a public-employee retiree system had sued to stop the Blackstone merger, alleging, in part, that LaSalle had failed to disclose material information in a preliminary proxy statement.
Per LaSalle's latest quarterly report, the Blackstone merger agreement was terminated on Sept. 6, in favor of the Pebblebrook bid. The same day, Pebblebrook and LaSalle announced that they had entered into a definitive merger agreement.
In an announcement on Oct. 9, the companies confirmed that the merger was on track for its scheduled closing date of Nov. 30, immediately following special shareholders meetings set for Nov. 27.
Image courtesy of Pebblebrook Hotel Trust