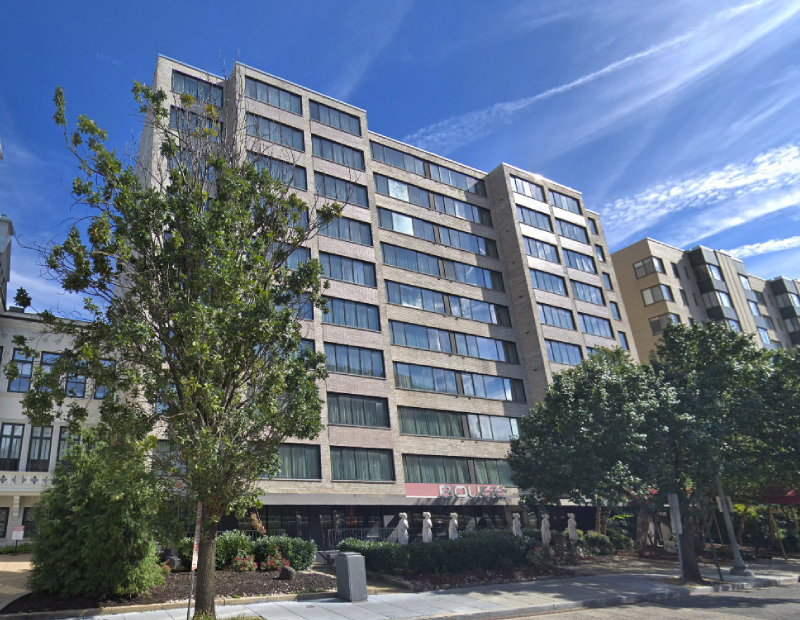 Pebblebrook Hotel Trust has sold the 137-key Rouge Hotel in Washington, D.C., for $42 million. The REIT said the money from the sale will go toward general business purposes, including reducing its outstanding debt.
According to Pebblebrook, the sale price reflects a 17.4x EBITDA multiple and a 5 percent net operating income capitalization rate based on the hotel's operating performance for 2018. The REIT added that based on the trailing 12-month period ending in June, the contracted sales price reflects a 19.3x EBITDA multiple and a 4.5 percent net operating income capitalization rate.
Rouge Hotel, located at 1315 16th St. NW, is a couple of blocks away from the National Geographic Museum and less than 1 mile from the White House and the National Mall. The hotel offers guestrooms up to 450 square feet and suites that include bunk bed, kitchenette or conference room setups. The hotel's amenities include a yoga mat in every guestroom, a 24-hour fitness center, valet parking and on-site dining at Bar Rouge.
DC disposition
Pebblebrook is continuing to sell its hotel properties as part of its disposition program after acquiring LaSalle Hotel Properties in November 2018. Rouge Hotel is just the latest sale in Pebblebrook's D.C. portfolio after two other sales this year.
In April, the REIT sold the 343-key Liaison Washington Capitol Hill for $111 million, which will be rebranded into YOTELPAD Capitol Hill. And in February, Pebblebrook also sold another D.C. asset, the 335-key Hotel Palomar, for $141.5 million.