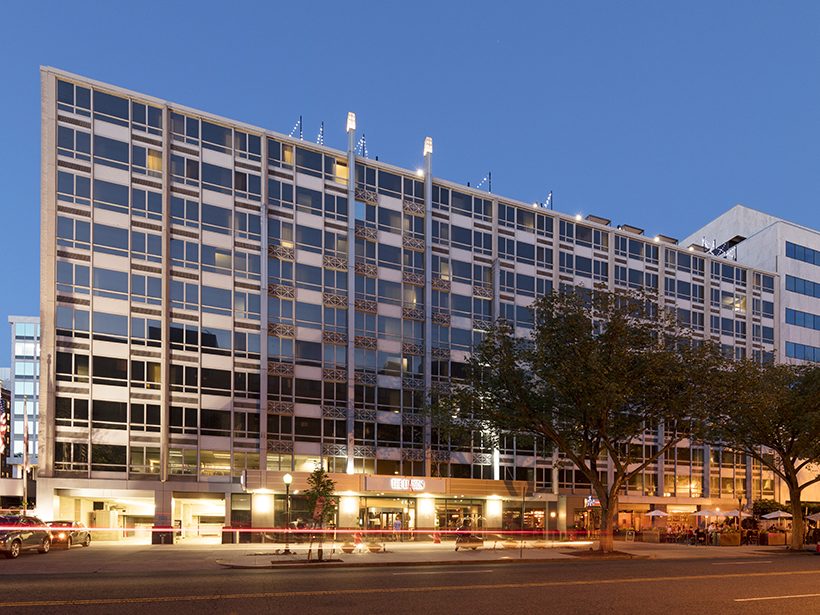 Pebblebrook Hotel Trust has sold Liaison Washington Capitol Hill, a 343-key hotel in Washington, D.C., for $111 million. A joint venture of Metrovest Equities and BLDG Management purchased the property, with plans to convert it into a YOTEL-branded hotel that will be dubbed YOTELPAD Capitol Hill.
The hotel is located at 415 New Jersey Ave., in the Capitol Hill neighborhood. The location is in the heart of D.C. and is close to numerous institutions and landmarks including the National Mall, Georgetown University Law Center, the Walter E. Washington Convention Center and Union Station. Amenities at the property include a sit-down restaurant, a rooftop swimming pool and lounge, valet parking and a 24-hour fitness center.
An HFF team led by Daniel Peek and Cyrus Vazifdar marketed the property on behalf of Pebblebrook. Additionally, an HFF team led by Scott Aiese and Chris Hew arranged the acquisition financing for the joint venture. The firm placed a 75 percent loan-to-cost floating-rate bridge loan with a major life insurance company.
A booming market
"There's a lot to be excited about going forward in Washington, D.C.'s hotel market. The city is going to see record convention activity in 2020, with 2022 pacing extremely strong, sandwiched around an inauguration in 2021," Vazifdar said in a statement to Commercial Property Executive. "The wave of supply that hit the market over the past several years is now being absorbed, and new supply is starting to subside. This, in conjunction with HQ2's future demand just outside the District, suggests hotels are primed for solid growth."
The sale by Pebblebrook is the latest in the REIT's disposition program that was launched following the firm's acquisition of LaSalle Hotel Properties last November. In February, Pebblebrook sold Hotel Palomar in Washington, D.C., for $142 million.