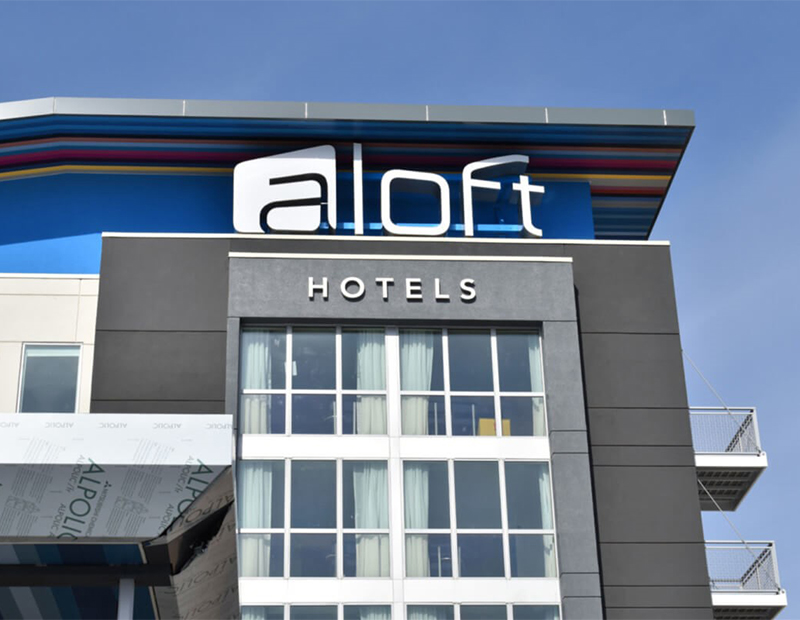 Marriott International's Aloft Hotels has teamed up with Blue Water Development and Real Hospitality to open Aloft Ocean City, a 120-key hotel in Ocean City, Md.
This marks Aloft Hotels' entry into the popular Maryland resort town. Its portfolio now includes more than 150 hotels in 20 countries. The Marriott brand prides itself on being a "next generation" hotel chain, offering a tech-friendly experience for guests.
"Aloft Hotels are different by design, aiming to give today's modern, tech-savvy traveler an energized experience that includes everything they need and nothing that they don't," Bridget Higgins, Aloft Hotels' senior global brand director, told Commercial Property Executive. "We're thrilled to be bringing this innovative concept to Ocean City, particularly as it is one of the first examples of our future-proofed design for Aloft Hotels worldwide."
Earlier this month, GDC Properties obtained $18 million in refinancing for Aloft Orlando Downtown, a 118-key hotel in Orlando, Fla. Another Aloft-branded hotel is under construction in Orlando. In February, Meridian Capital Group secured $42 million in construction financing for that development.
Enviable location, tech-friendly features
Located at 4501 Coastal Highway, Aloft Ocean City is situated just steps away from Ocean City's pristine beach and famous boardwalk. "The new Aloft Ocean City location does maintain the brand's trademark urban design and feel, however this is a great example of a resort Aloft in the United States," Higgins said. "Balconies and west-facing windows give way to the picturesque Isle of Wight Bay, with an outdoor pool that appears to be an extension of the natural surroundings. A tiny, private beach makes the perfect spot for catching a sunset over the horizon."
The property will feature a state-of-the-art fitness center, an indoor and outdoor pool, private balconies overlooking the Isle of Wight Bay and 3,250 square feet of event space. The new check-in pods are among the hotel's more tech-savvy features.
"The hotel's modern, industrial look is a departure for Ocean City, where beach-themed hotels have been the norm up until now. The sleek design and energetic vibe are a key addition to Ocean City's hospitality offering," Higgins said. "In the evenings, music lovers and music makers—guests and locals alike, can enjoy signature cocktails and a full American bar menu at the W XYZ bar, accompanied by live music from the brand's Live at Aloft Hotels music program."
The new development is also Blue Water's first new construction project in Ocean City, which is home to more than 200 restaurants, a 10-mile beach and numerous entertainment attractions.
Growing Hospitality Base
A report by the Town of Ocean City last summer revealed the occupancy rate at hotels in Ocean City was down 6 percent in May 2018 compared to May 2017, though estimates since that time have seen the levels rise slowly. The report also noted that more than 8 million visitors come to Ocean City each summer, and the area offers around 10,000 hotel guestrooms, though that number is rising.
Over the past year, Marriott opened a 150-key Residence Inn, while Radisson opened a 74-key Country Inn & Suites in the city. Hyatt is also about to open its first hotel in Ocean City.