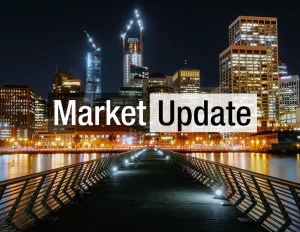 As of July, Manhattan had 20.7 million square feet of office space under construction, representing 4.3 percent of total stock, according to CommercialEdge data. Compared to last month, the pipeline shrunk by roughly 1 percent, while on a year-over-year basis, the under-construction stock expanded by 8 percent.
According to a report by Dodge Data & Analytics, metro New York led the commercial and multifamily construction starts in the first half of the year, at a value of $12.6 billion. Starts still lagged pre-pandemic levels: compared to the first half of 2019, construction starts were down 18 percent.
Redevelopments have been popular since the pandemic started to impact the sector and workplace-related uncertainties took a toll on investor confidence. Numerous Manhattan landlords considered that it is the right time to renovate or reposition their outdated office towers. The largest financing package of the first half of the year went to the developers of the 1.2 million-square-foot Terminal Warehouse redevelopment in West Chelsea. A few years in the making, the project received the $1.25 billion boost in July, paving the way for construction start.
Also in July, Hudson Square Properties broke ground on what's expected to be one of the most energy-efficient buildings in New York City. Named 555 Greenwich, the 270,000-square-foot speculative office tower will rise 16 stories within the Hudson Square submarket.
By the end of July, 2 million square feet of office space was taking shape in Brooklyn, while nearly 1 million square feet had been delivered. Completions included two medical office buildings—including a redevelopment of an older structure—as well as RXR Realty's ten-building office overhaul of the former Mergenthaler Linotype Co.'s printing press factory campus. Dubbed The Hall, the full-block development is situated between Dumbo, Williamsburg and The Brooklyn Navy Yard. Some of the original buildings were designed by famed industrial architect Albert Kahn, while Marvel Architects led the restauration works.
CommercialEdge covers 8M+ property records in the United States. View the latest CommercialEdge national monthly office report here.