Construction on what's expected to be one of the most efficient buildings in New York City is underway. Hudson Square Properties, a joint venture between Trinity Church Wall Street and Norges Bank Investment Management with Hines the operating partner, broke ground on 555 Greenwich.
---
READ ALSO: Google Commits $250M to New York Expansion
---
The 270,000-square-foot project includes approximately 264,000 square feet of office space, with the remaining approximately 6,000 square feet as retail space. The 16-story office tower's list of amenities are still being finalized but currently call for more than 13,000 square feet of outdoor space on multiple terraces, parking facilities, space for a restaurant, a conference center, a landscaped zone on King Street and two gathering spaces.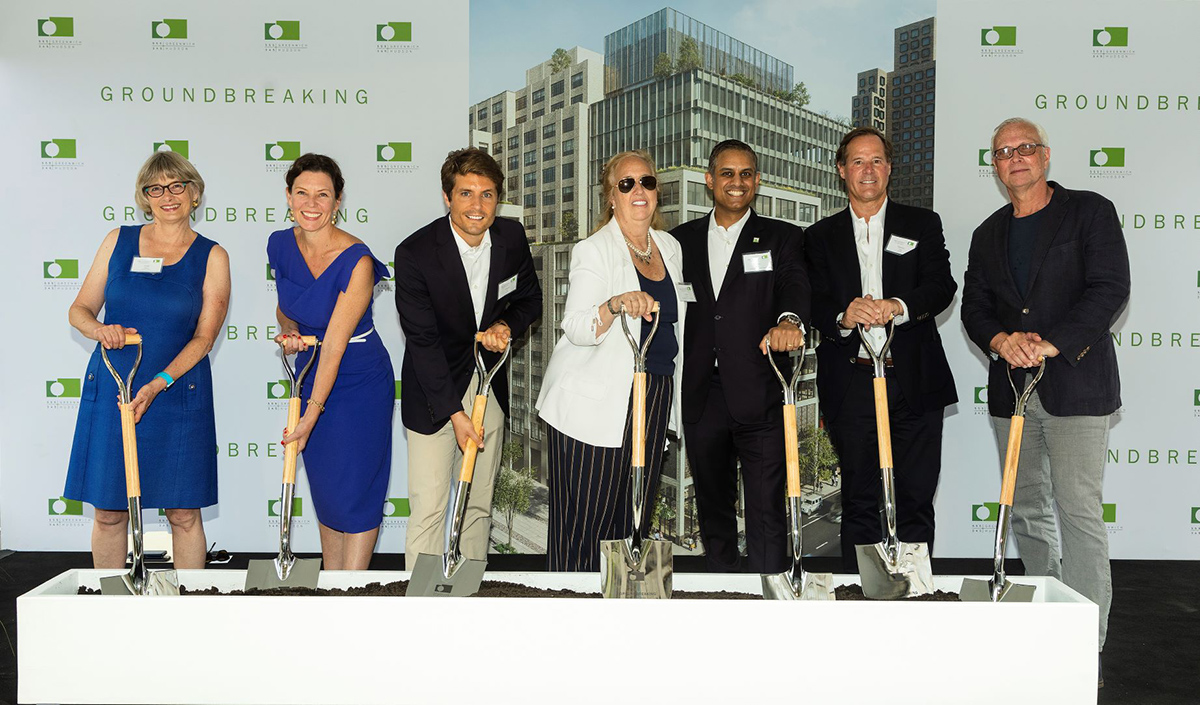 Hudson Square Properties tasked COOKFOX Architects with designing the office tower and tapped AECOM Tishman for its construction services. The joint venture also selected Jaros, Baum and Bolles for MEP services and CBRE's Paul Amrich, who will lead a team that will be the exclusive leasing agent for the project.
When completed, 555 Greenwich will connect on nearly every floor to the adjacent 345 Hudson St. that is also owned by Hudson Square Properties. The connection between the two neighboring offices will allow for combined floorplates that range from 61,000 to 87,000 square feet. Earlier this year, Google announced that it would commit $250 million to expand its presence in New York City, which currently includes 345 Hudson St.
Setting a new standard for sustainability
According to Hudson Square Properties, the project team worked with sustainability design experts to ensure that 555 Greenwich would be one of the most efficient buildings in New York City. The sustainability measures will amount to an expected 46 percent overall carbon reduction and a 29 percent reduction in electrical consumption.
The project calls for the use of a thermally activated slab with a radiant activated system that will reduce carbon emission by 50 percent, as well as remove the need for fossil fuels used specifically for heating and cooling. The office design also includes a dedicated outdoor air system that will maximize the quality and amount of fresh air coming into the building, alongside geothermal wells and more than 10,000 square feet of outdoor space.
The project is also targeting LEED Platinum certification and is expected to exceed New York City's 2030 climate target for office buildings by more than 45 percent, as well as meeting the state's 2050 carbon neutral targets.